Back To Teams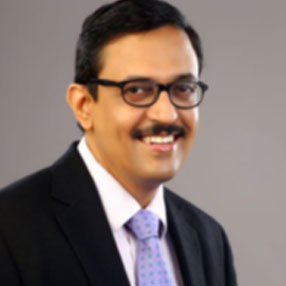 Dr. Narayanankutty Warrier
MD (Internal Medicine), DM (Medical Oncology), FRCP (Edin)
Medical Director & Sr. Consultant Medical Oncology
MVR Cancer, Centre and Research Institute, Calicut
Dr. Narayankutty Warrier is a Senior Medical Oncologist who has been actively involved in the management of all cancers for more than two decades. He was instrumental in setting up the first comprehensive cancer unit and the first BMT unit in the Malabar Region of Kerala. Besides offering world class treatment, this centre has a cancer drug bank and a 24-hour helpline to provide psychological counselling and support to cancer patients.
Dr. Narayankutty Warrier was selected as one among twelve leaders in Oncology by American Cancer Society (ASCO) in 2018. He is the Editorial Board Member and Peer Reviewer for Indian Journal of Medical and Pediatric Oncology. He has also organized 2 international and about 50 national Oncology conferences. He is an experienced researcher, who is also involved in large clinical trials for more than two decades.
Dr. Warrier is an avid social worker and has been involved in several social activities such as developing Cancer Awareness in Public. He has delivered over 500 public speeches, television, and radio interviews so far. He has organized over 250 camps for early detection of cancer. He has played a pivotal role in organizing anti-tobacco activities in India and became instrumental in banning tobacco in the state of Kerala.