Back To Teams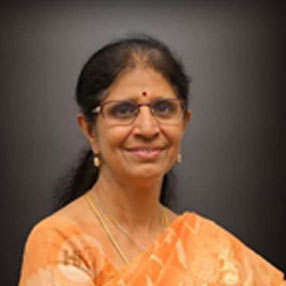 Dr. L. Jayanthi Reddy
Gynec
Dr. L. Jayanthi Reddy is a well known Gynecologist and Obstetrician with an experience of over 30 years. She is presently the Director and Consultant Gynecologist at J.J.Hospital in Hyderabad. A gold medallist in academics, she had pursued MBBS from Gandhi Medical College, M.D. and D.G.O. in Gynecology from Osmania Medical College in Hyderabad.
Prior to J.J, she had worked as an Assistant Professor of Obstetrics and Gynecology at the Government Maternity Hospital. She is currently a visiting faculty at the S.V.S. Medical College in Mahboob Nagar, Hyderabad.
She has presented various papers at several regional, national and international conferences. She had held senior positions at Hyderabad Obstetrics and Gynec Society, Indian Menopause Society (Hyderabad Branch) and OGSH. She is a proud recipient of several prestigious awards like Young FOGSI of South India Oration in 2001, Navaratna Mahila Puraskar and Mahila in 2010, Indira Priyadarshini Pragnya Puroskar in 2013, Vaidya Siromani Award and IMA Mediko Healthcare Excellence Award held in 2019.