Home > Kidney Function Test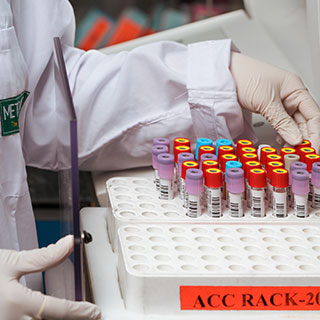 Kidney Function tests are group of tests ordered to understand how well the Kidneys are performing. The Kidney Function tests include Electrolytes, Albumin, Creatinine, BUN, Glomerular Filtration Rate etc.
Blood Collection at Home
Smart Report with Trend Analysis
8-stage MET Protocol
Certified CAP & NABL Labs
If you have a risk of cardiovascular disease
High blood pressure or hypertension puts the kidneys under stress and hence Kidney Function tests are important
If you are diabetic, your Kidney Function will be closely monitored by your doctor.
Elevated cholesterol and obesity again are risk factors for Kidney Function
If you are suffering from high blood pressure, your doctor may routinely order Kidney Function tests to monitor the health of Kidneys.
Blood in urine, any trouble with urination indicates a problem with the kidneys and kidney function tests are ordered.
Urine that is foamy
A sharp mid back pain, just below the ribs that may indicate a serious problem with the kidneys
Any swelling in the hand and feet due to build-up of fluids
The kidneys are located at the bottom of the ribcage in the right and left sides of the back. The primary job of this bean shaped organ is to filter blood. It removes waste products that results from the breaking down of the foods and from normal cell activity.
Kidneys approximately filter about 150 quarts of blood each day. The kidneys are the organs that produce urine and expels excess water from the body along with waste products. Kidney function tests are a group of tests that help your doctor understand how well your kidneys are performing. The tests measure levels of various substances, including several minerals, electrolytes, proteins, and glucose (sugar), in the blood to determine the current status of the kidneys.
Kidney Function Test Normal Range
Creatinine: 0.8 to 1.2 mg/dL (70.72 to 106.08 micromol/L) Glucose: 64 to 100 mg/dL (3.55 to 5.55 mmol/L) Serum chloride: 101 to 111 mmol/L. Serum potassium: 3.7 to 5.2 mEq/L (3.7 to 5.2 mmol/L)
Interpretations
Your doctor will help interpret the results of Renal Function tests for you. These tests are seen together and if only one of the results are abnormal then it is possible that there is a different underlying cause.
Basket
(0 items)
TruHealth Checkups
Find the most suitable checkup for you from our range of TruHealth Checkups
Why Metropolis?
Metropolis has a team of 200 senior pathologists and over 2000 technicians delivering diagnostic solutions in the areas of routine, semi specialty and super specialty domains like Oncology, Neurology, Gynaecology, Nephrology and many more.
We offer a comprehensive range of 4000+ clinical laboratory tests and profiles, which are used for prediction, early detection, diagnostic screening, confirmation and/or monitoring of the disease.
Trusted by Leading Doctors & Hospitals
Over 2000+ Scientific Officers
Proficiency Testing for Accurate Reports
Frequently Asked Questions
Our Blog
Take a look at some of the related content from our blog
What Our Customers Say
We're satisfying our customers every day since 1980

Bena Patel

Sharmila Vaishnav

Ishwarakrishnan

Chris Bessell

Prabhu Gopalakrishnan

Kedar Ambekar
Our Global Reference Lab
Accreditations