About Us
Metropolis Healthcare Limited is one of leading and renowned Indian diagnostics companies. The Company owns a chain of diagnostic centres across India, South Asia, Africa and the Middle East. Over the years, Metropolis has carved a niche for itself.
The Company enjoys a loyal customer base, reflecting its strength as a brand offering superior diagnostic tests and services.
With its widespread operational network, Metropolis offers a comprehensive range of clinical laboratory tests and profiles. These tests and profiles are used for prediction, early detection, diagnostic screening, confirmation and/or monitoring of the disease.
Metropolis plays a pivotal role in raising the bar of diagnostic accuracy, technological equipment, customer experience and research-driven empathetic service in the industry.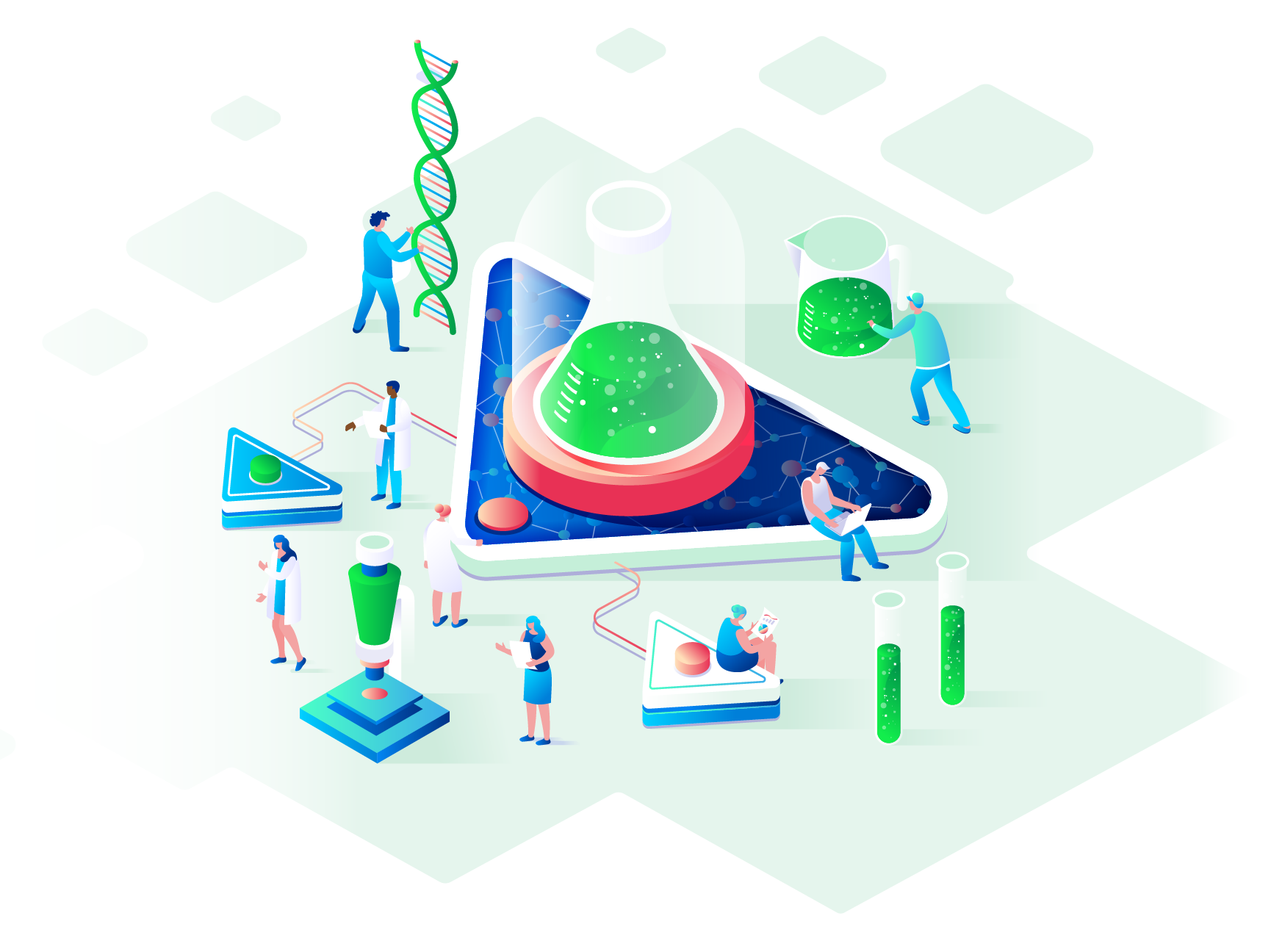 1500+
Collection Centers
50M+
Test Performed
125+
Laboratories
7
Countries
The Company's broad spectrum of services offer around 3,487 clinical laboratory tests and 530 profiles. Various test combinations, specific to a disease or disorder and wellness profiles used for health and fitness screening form a part of the Company's service profile.
Metropolis has invested in a variety of specialized tests and also adopted several advanced tests and technologies introduced in the global market. As on date, the Company offers 2,799 specialized tests. One of the prime reasons behind the Company's leading position in the diagnostics industry is its track record of introducing specialized tests.
Chairman's Message
Dr Sushil Shah
Chairman and Executive Director
Metropolis has always been at the forefront in bringing new tests and technologies to the people. our test menu comprised of 3,487 clinical laboratory tests and over 530 test profiles.
Putting our patients first: Delivering reliable pathology reports
It gives me immense satisfaction to pen down this message as the Chairman of Metropolis Healthcare Ltd. It has been a long and humbling journey for me personally to see Metropolis grow as a reputed and trusted pathology brand all across India and markets in Africa. I started out with a single minded focus on putting our patients' first and a relentless pursuit in delivering accurate results and quality reports.
Our promise to the patient is very simple; reliable pathology reports and for that we walk the extra mile for recheck and reflex at no additional cost to our patients.
Working in tandem with doctors because pathology matters
More than 70% of medical decisions today are based on diagnostic reports. My team of doctors is constantly in touch with clinicians, work in tandem and help them diagnose and make treatment decisions for their patients. Be it a simple blood sugar test or a complicated molecular genetic test, we have built in all the capabilities to deliver the absolute best.
Quality: A way of functioning at Metropolis
Metropolis has a dedicated quality assurance team that works on accreditations for our various centers. Our Global Reference Laboratory in Mumbai is accredited by CAP (College of American Pathologists), a reputed global accreditation board and NABL (National Accreditation Board for Testing & Calibration Laboratories). To give a perspective to the benefit of our shareholders, our CAP Proficiency Testing Scores are above 98% indicating consistently good proficiency.
Metropolis is the only private laboratory to have in-house developed and NABL accredited EQAS program. This program is used to monitor analytical quality of our group labs and 115 group labs is covered currently and is ready for commercial launch for customers.
Warm regards,Dr Sushil ShahFounder & Chairman
Dr Sushil Shah
Chairman and Executive Director
Metropolis has always been at the forefront in bringing new tests and technologies to the people. our test menu comprised of 3,487 clinical laboratory tests and over 530 test profiles.
Ms Ameera Shah
Managing Director
As one of the country's leading diagnostic companies, MHL continues building and nurturing its talent. Several employee training and development initiatives are often undertaken. This helps incorporate integrity as a core ingredient of the Company's work culture.
MD's Message
To begin with, I would like to bring your attention to an Indicator that I have been passionate and relentless about. I am happy to share with you that in FY19, our Net Promoter Score has been on average at 85, which means that 85% of our customers are willing to recommend Metropolis to their family and network. Our Chairman in his note has emphasized on Metropolis' core vision of putting the patients first and our customer loyalty score is an outcome of this vision.
Moving on to our performance review, we continue to maintain our position in the leaders' quadrant and are ranked amongst the Top 2 companies in the fast growing Indian diagnostic industry.
Going closer to the patient
FY19 has ended on a positive note for us as the company delivered faster than industry growth. We are positive on the short and medium term growth for Metropolis owing to fast paced network expansion, relentless execution, strong brand and customer first philosophy. We are happy to report a 15.5% growth in number of patient visits with increase in revenue per patient (2.1%) and revenue per test (11.2%), which are better than current industry standards.
Bolstering our growth in the wellness space
Our wellness initiative 'TruHealth' was launched across 36 cities and we are confident that this will help us bolster our position in the fast growing wellness segment. It is heartening to see a positive trend of customers choosing to safeguard their health by undergoing preventive screening and diagnose conditions before they turn in to complications.
The Metropolis Family
Our people are at the core of everything we do. Our highly experienced leadership team leads day to day business and operations. Metropolis' strong scientific and technical team of over 2000 members is led by a team of 200 doctors and pathologists. Our phlebotomists and home service technicians are best in class, highly skilled and trained to collect samples in a single prick and are efficient in drawing samples from infants, small children and the elderly. We will make continuous efforts to progress on diversity and inclusion as we move forward.
Yours truly,Ameera ShahManaging Director
Our Brand Manifesto
We are pathology specialists. We believe in truths. We are convinced that every human being deserves to know truths, especially if they are about inner health. And our aim is to present these truths in the most human way possible.
We are focused. We apply ourselves through processes and innovation to ensure that we get it right the first time, every time. We conduct millions of tests every minute globally and each of the tests are focused to deliver precision and accuracy. We employ our global expertise in research to provide the latest in pathology services. We make sure that inner health status is easy to understand for both patients and care givers. We are transparent in communication and in the way we conduct our business.
We look at our customers as human beings and not sample numbers. We recognize that our work will go a long way in ensuring right health outcomes for them. We are warm to our patrons and flexible to their needs. We replace our patients' anxiety with assurance.
We foster growth and support a culture that is open, synergistic, progressive and scientific. We encourage accountability and empower teams to take decisions.
We are honest. We are committed. We are compassionate. We are willing to go the extra mile.
We are Metropolis
The Pathology Specialist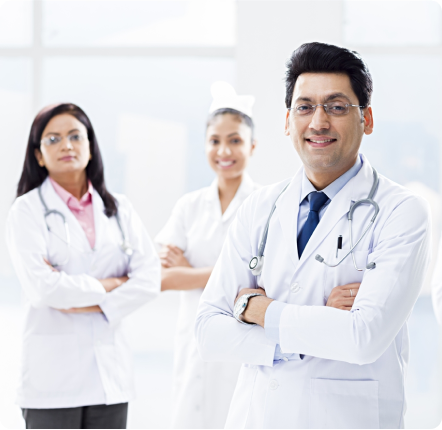 Our Vision
To be the most trusted scientific brand for customers and doctors globally, by delivering innovative inner health solutions to inspire every human for a healthier and happier life
Our Mission
To deliver most reliable inner health information to every human in need, with utmost compassion, expertise and honesty & proactively engage with them for predictive health intelligence
Our Evolution
Foundation: 1980-2001
Established by Dr. Sushil Kanubhai Shah
Building pillars of the business: 2001-2015
Ameera Shah takes charge (only 36% shareholding)
Transformation and expansion: 2015 onwards
Renewed focus on individual patients
Reaching Out for a Reliabe Cause
Metropolis is a well-recognized brand, delivering quality and reliable diagnostic services since 1980.
We are one of the leading diagnostics companies in India. We have widespread presence across 18 states in India, with leadership position in west and south India. Through our widespread operational network of 1500+ collection centres, we offer a comprehensive range of clinical laboratory tests and profiles, which are used for prediction, early detection, diagnostic screening, confirmation and/or monitoring of the disease. We also offer analytical and support services to clinical research organizations for their clinical research projects. During the current financial year, we conducted approximately 16.0 million tests from approximately 7.7 million patient visits.
We offer a broad range of approximately 3,480 clinical laboratory tests and 524 profiles. The profile comprises of a variety of test combinations which are specific to a disease or disorder as well as wellness profiles that are used for health and fitness screening.
We conduct our operations through our laboratory and service network. Our laboratory network consists of 100+ clinical laboratories and our service network comprises 1500+ patient touch points (out of which 28 are located outside India).

Management Team
Our Doctors
Metropolis is driven by professional and dynamic leadership team of having extensive industry experience to lead towards the set strategic goals and objectives.
Dr Sushil Shah
Chairman and Executive Director
Dr. Sushil Shah is the Founder-Chairman of Metropolis Healthcare Ltd. Beckoned by a strong academic career; Dr. Shah embarked upon his educational journey with the prestigious Scindia School and went onto completing his M.B.B.S in 1972 and M.D. in Pathology and Bacteriology in 1975; from Grant Medical College. In 1978, he received Research Fellowship at the esteemed Cornell Medical Centre in Endocrine Pathology. Thereon he held many prestigious academic positions and headed departments at recognised hospitals throughout his career. He has headed the RIA department at Breach Candy Hospital and Pathology Departments at Sir. H.N. Hospital, Saifee Hospital and Cumballa Hill Hospital. He has numerous scientific publications to his credit and has pioneered Radio Immunoassay Technique, HIV testing and In-Vitro Fertilisation for the first time in India. He also served as a PhD teacher in Microbiology at Mumbai University in 2004 and PhD/MSc Guide by Research at Rai University in Mumbai.
Inundated with business acumen, Dr. Shah displays an exemplary mix of academic and business success. In addition to the evident accomplishments to his credit as the founder of Metropolis Healthcare, he has held Directorial positions at leading corporates. Dr. Shah was the Director at Dr. Reddy's Laboratories and Span Diagnostics; the Executive Director of Dr. Reddy's Diagnostic and Standard Finance Equity Fund. His Entrepreneurial zeal, disposition and accomplishments made him the Ernst and Young's Entrepreneur of the Year in 2011.
Dr. Shah has made significant contributions to the overall Diagnostic Pathology Industry and continues his pursuit towards a vision of a consolidated Industry in India. For his contributions he has earned national recognitions like the Rashtriya Chikitsa Ratna Award, Rajiv Gandhi Gold Medal Award; is a Member of the Committee on Diagnostics with the FDA and Research Committee of IICB, Calcutta. Dr Shah was also recently awarded the prestigious Maharashtra Gaurav Award for his contributions to the state. In addition, he was honoured with the prestigious Lifetime Achievement Award by Six Sigma Healthcare Awards.
Ms. Ameera Shah
Managing Director
Ms. Ameera Shah is the Promoter & Managing Director of Metropolis Healthcare Ltd. For the last 20 years, Ms Shah has focused on delivering sustained growth, built and led corporate functions, including finance, strategy, business process optimization, innovation, investor relations etc. Under her leadership, Metropolis raised the bar of diagnostic accuracy, technological equipment, customer experience and research driven, empathetic service. Ms Shah has been responsible for corporatizing Metropolis by setting protocols, hiring expert professionals for the management team and bringing together a fully actualized board. Due to its unique growth model and competitive advantage, Metropolis has attracted three rounds of investment by reputed private equity investors. Upholding the highest standards of corporate governance and business ethics, Metropolis has built exceptional value for all its stakeholders. Metropolis listed successfully in April 2019 at a 9% premium.
Named amongst 'Asia's Most Powerful Women in Business' by Forbes Asia and 'Fifty Most Powerful Women in Business' by Fortune India, Ms Shah is recognized as a global thought leader in the healthcare industry. She has also played an instrumental role in changing the pathology industry landscape in the country; from being a doctor led practice to a professional corporate group in an extremely unregulated, competitive and fragmented market.
Ms. Shah received a degree in Finance from The University of Texas at Austin and has also completed the prestigious Owner-President Management Program at Harvard Business School.
In addition to being a propagator of organizational empathy and gender sensitivity, Ms Shah is also an active financial investor and a business mentor. Passionate about the women leadership and empowerment, she has committed to supporting budding women entrepreneurs. This led her to set up Empoweress, a not-for-profit platform for women-led businesses to find advice, mentorship and micro-funding. Launched in 2017, the platform incubates more than 50 women led businesses already.
An eminent industry spokesperson, she has been featured as a speaker in various National and International forums, industry events and conclaves organized by IIM, Harvard Business School, TedX, CII, FICCI, Twitter amongst others. She has also been elected the Secretary of the IAPL (Indian Association of Pathology Laboratories) and has served as the Chairperson of the 'FICCI Health services Western Subgroup' that drives policy decisions at the Center.
Ms. Shah is an independent director on the board of reputed Indian companies (Kaya, Torrent Pharma, Shoppers Stop) and is also an advisor to Baylor College of Medicine. She is also on the global advisory board of AXA, a Paris headquartered company with 700 Billion $ under asset management.
Notable Awards and Accolades
Most powerful women in Business by Business Today 2018
Most powerful women in Business by Fortune India 2017, 2018
Forbes Asia listed Ms. Shah in the Asia's Most Powerful Women 2015
'Young Global Leader' list brought out by the prestigious 'World Economic Forum' in 2015
40 under 40 years by Economic Times & Spencer Stuart (2014).
Bloomberg. 'Exemplary Women Leadership award' at the World Women Leadership and Congress awards 2014.
Young Entrepreneur of the Year Award' in 2011 organized by Entrepreneur India and Bloomberg

Mr. Vijender Singh
CEO
Mr. Vijender Singh is the Chief Executive Officer of Metropolis Healthcare Ltd. Mr. Singh joined Metropolis Healthcare Ltd in 2016 and is responsible for driving the overall growth of the organization. His key role is to lead strategic initiatives and execution with best practices, innovation and drive the management team.
Mr. Singh kick-started his career with Blow Plast Ltd, with Leo-Mattel toys and worked there for six years in sales and distribution function, and moved on to Bausch & Lomb and had a stint of almost six years in sales, customer relationship management and helped in setting up after sales service. He then ventured in to the Consumer Healthcare segment with Ranbaxy. At Ranbaxy, he had set up the Sales & Development model for India and worked on product development along with marketing Team. He then moved on to Dr Lal Path Labs wherein he was instrumental in strategic initiatives and rolled out an aggressive growth path for the company and helped built a culture of Meritocracy apart from shaping careers and development plan for people. He was also responsible for Indian and International expansion and is credited with turning around the company's top line & bottom line over a period of decade. He was also part of the team which lead the company to a successful IPO. In each of his assignment and throughout the course of his career, he has grown strength to strength as a professional and has worked his way up the corporate ladder.
A seasoned and effective communicator, Mr. Singh is driven to perform, succeed and excel. He firmly believes in adopting innovative strategies and solutions to sales and marketing challenges. A people's leader, his expertise lies in business models, operations and P&L management.
Mr. Singh is a Science Graduate and did an Executive Education Programme from ISB. In addition he has also completed UCLA programme for Disruptive Innovation from Haas School of Management, California, organized by AIMA.

Dr Nilesh Shah
Group President & Head of Science & Innovation
Dr. Nilesh Shah is the President and Chief of Science & Innovation at Metropolis Healthcare Ltd.
Armed with 30 years of rich experience in Diagnostics, Dr Nilesh has grown along with the company. Over the past 3 decades, he has successfully set up operations across 5 countries. He has played a central role in building the scientific core of the company and has been responsible for bringing in various tests and technologies. Furthermore, he has strengthened and standardized the technical and non-technical functions in the company bringing it on par with a global organization.
For the past two decades, he has successfully headed other service / verticals of Metropolis like Clinical Trials, Hospital Lab Management, Preventive Health Check-ups and Corporate & Wellness Solutions. Having a penchant for quality, Dr Nilesh has been instrumental in Metropolis Healthcare receiving national and international accreditations. Today Metropolis is accredited by CAP, NABL, CLIA, NGSP & SANAS.
An astute speaker, he has delivered over 200 presentations and talks across the globe. He has several publications to his credit. In depth technical knowledge, logical reasoning, strategic thinking and sharp analytical skills has made him a reputed name in the pathology industry.

Mr. Rakesh Agarwal
Chief Financial Officer
Mr. Rakesh Agarwal is the Chief Financial Officer of Metropolis Healthcare Ltd. He has completed his master's in business administration with Finance specializations from AIM Institute and Company Secretary from ICSI. He has over 20 years of progressive experience in Finance domain including Business Finance, Financial Management & Operations Management.
previous assignment was with Bharti Airtel Limited where he was heading the Finance Controller function for India. Prior to this he was associated with organizations like Dish net Wireless Ltd and Usha International Ltd. He has extensive experience in consumer experience, business partnering by driving revenue & Cost, Business Reporting & Analysis, Internal and Statutory Audit, Statutory Compliance & Governance.
Mr. Kannan A
Chief of Services and Operations
Kannan A is a service professional with 24 years of professional experience indifferent industries. He is a veteran in Customer Experience has managed the length & breadth through the B2C and B2B segments. In his previous stints, he has been instrumental in implementing digital field service model to deliver on-time service and improve Net Promoter Score.
As a Chief Service Officer, Kannan's key responsibilities is to sharpen the focus on the service delivery, making MHL's service simple and providing great experience to the customers and patients. Additionally, he is also managing the Global Reference Lab of MHL, where he is in-charge of the TAT, building productive and engaged teams, enhancing service capabilities and digitization.
Kannan joined Metropolis Healthcare Ltd. in May '20 as the Chief Service Officer.
Prior to Metropolis, he has worked with organizations like Hi Care Services, Bharti Airtel Ltd. BPL Mobile, TNT Express Worldwide and RPG Ricoh. He has spent the last one and a half decade with Bharti Airtel Ltd., across several lines of businesses across and outside India.
A Black Belt in Sig Sigma from the Indian Statistical Institute, Kannan has been instrumental in bringing radical changes in process redesigning and re-engineering across his several stints.

Ms. Ishita Medhekar
Chief Human Resource Officer
Ms. Ishita Medhekar is the Chief Human Resource Officer of Metropolis Healthcare Ltd. A committed and passionate human resource professional with 20+ year of experience in varied industries Telecom, Consultancy and Pharma Industry with more than 15 years' experience in strategy and systems designing and operations. A strong business acumen armed with the necessary strategic and advisory perspective, she has the ability to lead the HR function and be key member of the leadership team and work closely with key stake holders to create and deliver the HR strategy for the business and ensure that the business objectives are met .
Her previous assignments were with reputed organizations like Bharti Airtel and Sterlite Power.

Mr. Avadhut Joshi
Sr. Vice President & SBU Head – International Operations
Mr. Avadhut Joshi is Senior. Vice President & SBU Head – International Operations
Avadhut Joshi is presently associated with Metropolis as Sr. Vice President & SBU Head – International Operations with 15 years of extensive experience of handling multiple verticals in Diagnostic Industry. He uses General Management and Sales Management skills and knowledge to conceive, develop and implement programmes that significantly impact the enterprise he is associated with.
His key roles at Metropolis include Strategic Business Planning & Execution, P&L Management, Mergers, Acquisitions & Greenfield Projects in African continent, Heading a cross functional team including Sales, Marketing, Technical Operations & Support Services, Generation of Leads in various Countries for setting up ventures, Managing & controlling various Costs including but not limited to HR, Administration, Direct Costs & Consumption, Effective management of supply chain and procurement management.
Avadhut has a PG Diploma in Business Administration, London with executive program from IIM Ahmedabad and had previously worked with SRL Diagnostics for over 5 years prior to Joining Metropolis.

Mr. Ravinder Deep Singh Sethi
Chief Operating Officer and SBU Head
Mr. Ravinder Deep Singh Sethi is the SBU Head of West, North & East in Metropolis Healthcare. A business leader with 17+ year's expertise in management of various business streams ranging from FMCG, Telecom and Healthcare Operations, with globally respected outcomes. He possesses capabilities of transforming under-performing organizations with powerful analytical skills, potent communication capabilities & strategic vision. Ravinder Joined Metropolis Healthcare Ltd in 2016 and would be responsible for driving the overall growth of North and East Region. His key role is to increase footprints of Metropolis, expanding infrastructure and coming close to Customers. Ravinder is a PGDBM in Sales and Management, and Commerce graduate from Delhi University. He has worked for Majors like Hindustan Unilever, Colgate Palmolive, Ranbaxy Global Consumer, Reliance Communications, Tata Communications and Dr. Lal Path Labs prior to Joining Metropolis Health Care ltd.
As a corporate executive, Ravinder possess extensive expertise across most markets in South East Asia and India handling various business verticals including New Business Development, National / International Sales and Operations, Restructuring, Value Creation, Introduction of New Products/Tests and Leveraging Logistics Chain.

Mr. Ajit Vetha
SBU Head, South
Mr. Ajit Vetha is the SBU Head - South at Metropolis Healthcare Ltd. Ajit is an effective business manager with over 26 plus years of industry experience in consumer/business finance, photo finishing, domestic and industrial paints & circle operations of telecom. Ajit brings with him an ensemble of cross-functional aspects that include sales & distribution, marketing, retail & franchise management, customer service delivery, with a strong background in finance. Being a strong team player, he believes that people and talent are the real assets to an organization. With his strong communication, he relates across hierarchy levels in the organization and works closely with his team members. He has previously held various leadership positions in global giants like Vodafone, ABN AMRO Bank, Asian Paints & Kodak India Ltd.
Ajit has completed his Business Administration degree from the prestigious LIBA in Chennai, and a certificate program on Business Acumen with INSEAD, Singapore. At Metropolis he is responsible for growth, expansion and profitability of the South SBU. He is currently handling various portfolios covering sales, network and channel development, marketing, strategic business development, business partnering and integration, change management and knowledge sharing.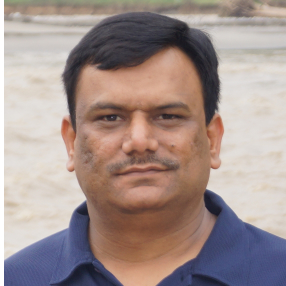 Dr. Puneet Nigam
Senior Vice President
Medical Services & Quality And Chief of Laboratory Services
Metropolis Healthcare Ltd, North India
Dr. Puneet Nigam, is Senior Vice President Medical Services & Quality and Chief of Laboratory Services, North India. He comes with 14 years of rich experience in laboratory management especially in Clinical Biochemistry.
Puneet has been associated with NABL as Technical assessor under ISO 15189:2007 & ISO 15189:2012 for Clinical Biochemistry and Lead Assessor, conducted trainings and workshops for the technical staff. Worked in Quality Assurance in the regulatory environment – US FDA, European Union and WHO in drug and pharmaceutical testing and bioanalysis.
He has been associated with CDC as India Head, for new born screening proficiency testing program (NSQAP) for Indian Laboratories offering new screening based on dried blood spots.
Strong technical skills, strategic thinking forms core expertise of Dr. Puneet, which makes him a well-known personality in the healthcare sector.
Dr. Kirti Chadha
Sr Vice President – GRL Operations & Medical Affairs
Sr Consultant Oncopathologist,
MD, PDCC (Oncopath & Oncohemat)
Metropolis Healthcare Ltd. Mumbai
Dr. Kirti joined Metropolis with a strong hospital background. A gold medallist from Armed Forces Medical College, she has been previously associated with some of the biggest hospitals in India. Currently, she heads the global reference laboratory located at Vidyavihar, Mumbai. The laboratory churns out more than 12,000 reports a day and processes 30 million samples a year, with samples coming over from 7 countries and 20,000 labs across the country.
Metropolis, Dr. Kirti has spearheaded the histopathology section, introduced Oncomet, reflex conclusive diagnosis, sub speciality onco-pathology and has been instrumental in expanding the test menu in the onco-path division.
Dr. Kirti is also present on the WHO expert panel for cancer. She has delivered numerous orations on cancer across the country. Her most recent achievement includes introducing Digital Pathology at Metropolis.
Dr. Deepak Sanghavi
Head Technical Operations West SBU,
Metropolis Health care LTD, Mumbai
Dr. Deepak completed his MBBS from GSMC and KEM hospital Mumbai and MD Pathology from TNMC and Nair Hospital, Mumbai. He has over 11 years of extensive experience in Haematology, Biochemistry, Immunoassays, RIA, ELISA, Immunofluorescence, Electrophoresis, Analytical Chemistry and Quality control.
Dr. Deepak is also trained in the fields of instrumentation of Clinical Chemistry (Biochemistry, Immunoassays, Special Chemistry), Nephelometer, Electrophoresis, LCMSMS, HPLC, Atomic absorption, allergy, hematology – Column Agglutination technology for Transfusion medicine, 5 Part CBC Analyser, Flow Cytometry instrument, Automation in Coagulation and Urine flow Cytometry.
So far, Dr. Deepak has published over 15 articles in various newspapers and medical journals.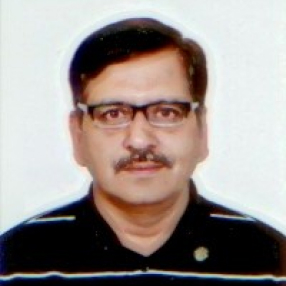 Dr. Manoj Patel
Dr Patel Metropolis Health Services
Dr. Patel Pathology Laboratory was started by Dr. Manoj Patel in September 1988. He has 26 years of experience in the field of Pathology and his motto has always been hard work and sincerity. His focus on professionalism rather than business, vision of providing every patient with quality care at a fast pace and constant motivation & encouragement to the employees have been instrumental in giving Patel Pathology Laboratory, a reputation of high credibility and quality diagnostic care in the city of Nashik.
Dr.Patel joined hands with Metropolis in the year 2013, after which the systems and process have been upgraded with the latest advancements in the field of technology and laboratory medicine. Systems have become more efficient and accountable, with quality diagnostic care as the focal point. The laboratory is fully automated, with the latest equipment and technology. Patel Metropolis pioneers in the field of Immunology & Clinical Pathology.
The vision is to become the most reputed and trusted Laboratory, offering quality services to people of Nashik and other surrounding areas.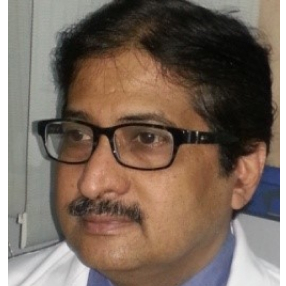 Dr. H. N. Ravikumar
Managing Director
RV Metropolis
Dr. Ravikumar, is the Managing Director of RV Metropolis, a leading chain of diagnostic laboratories and a renowned pathologist in Bangalore. Armed with a MBBS and a MD, he started RV Metropolis in 1989 with an objective of practicing pathology in an ethical and professional manner. With diagnostics being extremely unregulated in those times, Dr Ravikumar with a strong will power and dedication surpassed the test of time with the only core vision being providing quality diagnostic for the population of Bangalore.
Standing true to its commitment to quality and superior care, RV Metropolis was one of the very first labs in Bangalore to get accredited by NABL. Backed with 25 years of experience in diagnostic pathology, Dr Ravi Kumar brings unique insights and analytics to the table that helps him provide personalized and professional care to customers. His penchant for quality is further attested by the fact that he has been a lead assessor for NABL and has audited more than 80 labs in India.
RV Metropolis has pushed boundaries to reach new avenues and heights. The lab specializes in Histopathology and cytology apart from providing its expertise in Clinical Biochemistry, Haematology, Clinical pathology, Microbiology and Serology.
Under the able leadership of Dr.Ravikumar, the lab processes over 50,000 samples every month and has expanded across Bangalore through its network of collection centers and bleeding points, ably supported by a full-fledged Lab @ Home team.
Dr. Ramesh Kumar
CEO & Chief of lab services
EI Metropolis Health Services
Dr Ramesh Kumar is the Chief Executive Officer and Chief of Lab Services of all our units in Kerala. Dr Ramesh Kumar has completed his PhD in Medical Biochemistry from Calicut University. The association with Metropolis established in the year 2006, EI Metropolis is one of the leading hub of pathology for the entire state of Kerala.
A state-of-the-art ultra-modern facility, EI Metropolis conducts the largest number of specialized assays in Kerala, and houses the latest hi-tech equipment & processes to serve its valued customers. EI Metropolis is Kerala's first and only NABL accredited lab and has a comprehensive test menu of over 1,000 super specialized investigations. A team of qualified & experienced pathologists, biochemists, microbiologists from across the country form a strong knowledge base. Using only FDA/CE certified equipment and reagents, EI Metropolis is equipped with fully automated systems including Digital Authorizations.
With an array of services like preventive health checks, home health services, and Sonography, X-Ray, ECG and Stress Testing facilities, EI Metropolis will continue to maintain strict adherence to ethical practices and resolves to serve our customers with the same quality standards.
Dr. Ronica Baruah
Chief of lab
Ekopath Metropolis Health services
Ekopath Center was started in 1998, to offer quality services in Guwahati, the medical hub of Northeast India. Dr Ronica Baruah , who headed the Pathology division at Ekopath Center, is an MD DCP with training in Cytology at PGIMER Chandigarh and in Renal Biopsy from The Mayo Clinic, Rochester, MN, USA. The pathology section is well-equipped and consists of automated Clinical Pathology, Biochemistry, Microbiology, Cytology, Histopathology and renal biopsy with direct Immunofluorescence departments. The Microbiology section has automation in Aerobic as well as Mycobacterial cultures with facilities for Mycobacterial drug sensitivity for first, second and third line drugs in Tuberculosis. The Immunoassay section has Automation with Mini Vidas of bio Merieux as well as RIA with a well-trained Biochemist (MD) with additional training from Bhaba Atomic Research Centre.
Ekopath Center is well known for Cytodiagnosis with a large clientele for FNACs (including Ultrasound Guided) and other cytological tests and the Histopathology section is also well developed. The Ekopath Center also carries out in-house ultrasound guided needle biopsies of prostate gland and breast. This section has three experienced Pathologists, one Biochemist (MD) and well trained laboratory technicians.
Ekopath Centre has had steady clientele ranging from urban patients from across the Northeast to even very remote areas of the region reaching as far as the villages of Bihar. The clientele is based purely on reputation, merit and goodwill.
Ekopath joined hands with Metropolis in the year 2013. Several significant advancements with respect to IT upgrades, preparations for NABL accreditation, new machine installations, internal & external branding, logistic routes in the North East region and several other endeavors are well under way.
In the last few years Lab diagnostics in India has not only seen fierce competition, but also increase in commercialization. Given the continuous advancement in technology & quality of Laboratory care, the vision for Ekopath Metropolis is to become the beacon of quality diagnostics for the North East region of India.
Dr. Geeta Chopra
Head of Laboratory & Pathologist
Metropolis Healthcare Ltd, Delhi
Dr Geeta Chopra has done MD Pathology from I.P. Pavlov Medical Institute, Leningrad (St. Petersburg), Russia and has over 15 years of experience in Laboratory Medicine. Prior to joining Metropolis, she has been associated with well-known hospitals like Jaipur Golden Hospital, Tata Memorial Hospital to name a few.
Currently she is Head of Laboratory & Pathologist, Metropolis Healthcare Ltd, Delhi. She has attended many conferences & also been a speaker both in India & international platforms. Dr. Chopra has also contributed in scientific journals like Jr of Hematology & Blood Transfusion 1999 & 2000
Dr. Geeta, is well known in healthcare sectors for her strong technical acumen, Quality management which forms core expertise.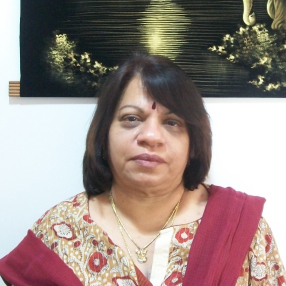 Dr. Anita Suryanarayan
VP Operations & Chief of lab services
Dr Anita Suryanarayan has done MBBS and MD Pathology from Lokmanya Tilak Municipal Medical College and General Hospital, University of Bombay and has over 31 years of experience in Laboratory Medicine gained from working in General Hospitals, Medical colleges, Private Nursing homes, Clinical Laboratories and Blood banks both Government and Private.
Currently she is VP – Operations & Chief of lab services at Lister Metropolis. She is certified Lead Auditor on Environmental, Occupational, Health and Safety Management Systems as per ISO 14001, OHSAS 18001 & ISO 19011, she has immensely contributed in medical journals.
Strong technical skills, strategic thinking forms core expertise of Dr. Anita, which makes her a well-known personality in the healthcare sector.
Services
Metropolis is a global leader in Blood Tests, Diagnostics and Wellness services. With operations across India, Africa, South Asia, and Middle East, we are trusted millions of Customers for their Inner Health Management
Metropolis Edge
Widespread network of 100+ advanced labs & 1500+ centres
Highly trained team for paediatric blood collection
Comprehensive Reports
Globally Certified NABL and CAP accredited labs
Comprehensive range of 4000+ tests & panels
Convenience of blood collection at home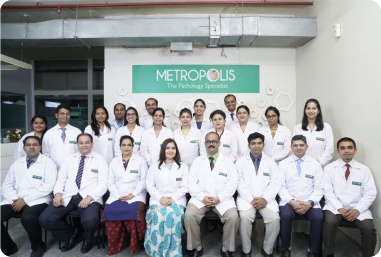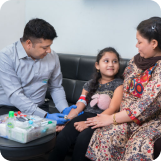 Wellness Solutions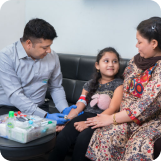 Our experience in diagnostics testing and services has allowed us to scientifically design and combine diagnostic tests into diverse health check-ups. These check-ups are a combination of a variety of early detection and diagnostic tests to screen disorders that may arise out of lifestyle and other diseases. We offer pre-employment check-ups, employee health plans, and annual check-ups for corporates to build a healthy workforce. Metropolis' Executive Health Check-up Program can be personalised to suit the organizational and employee needs.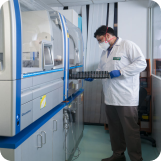 Hospital Laboratory Solutions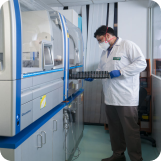 Metropolis is a partner in diagnostics excellence with many leading hospitals across geographies by offering full scale in-house pathology a services and solutions.
Metropolis has been managing the laboratories of leading multi-specialty hospitals in India, Sri Lanka and Africa.
Metropolis empowers hospitals to offer patients the best in diagnostic care without diverting their focus from core healthcare services. By sparing them the effort to manage yet another department, it turns out to be a cost-effective solution. The referral lab works like their full-fledged department and carries out a wide range of clinical lab tests.
Outsourcing to Metropolis:
Metropolis offers an extensive test menu and hospitals across India outsource esoteric testing to us. Our commitment to quality processes and accurate results has led us to become one of the trusted partners to hospitals and doctors alike
Our extensive experiences have equipped us with the prerequisite expertise to upgrade and operate existing laboratories to maximize productivity and efficiency for a superior quality in-house diagnostic service and ensure better returns on investment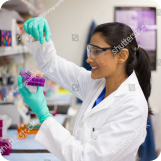 Clinical Trial Partners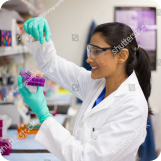 At Metropolis, we're equipped with the rich experience of having supported hundreds of clinical trials. We understand that the success of each project in part depends on how well the program is designed, the accuracy of results, robust technology and data for confident decision making throughout the process. We therefore listen to our clients closely and offer tailor-made services unique to their needs and CT projects.
We offer analytical and support services such as logistics and EDI to contract research organizations for their clinical research projects. We have conducted approximately 439 clinical research assignments, as of March 31, 2018, for contract research organizations and pharmaceutical manufacturers. Our contract for clinical research studies involves providing services such as site initiation, specimen and report logistics, specimen analysis, reporting, long term specimen storage service, data management, EDI and co-ordination amongst all parties involved in the study.
Quality Assurance
Our quality assurance system enables a process oriented approach to ensure quality testing through use of standard operating procedures, management of documents and records, implementation of quality control, external quality assessment (including proficiency testing) and robust internal audits. Our quality assurance system covers the entire value chain of our laboratory operations. Besides core laboratory operations and front-end services, our quality assurance system extends to physical infrastructure, procedures for purchase and inventory management, equipment maintenance, customer service, human resource management and process improvement.
Accreditations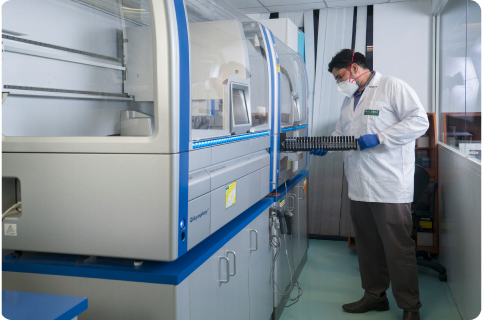 We have adopted standard operating procedures for our clinical laboratories and other facilities designed to improve processes for patient preparation and collection, handling, storage and transportation of specimens, as well as to ensure accurate and timely test results. Our quality assurance efforts focus on positive patient identification of specimens, report accuracy, proficiency testing, reference range relevance and process audits for all of our clinical laboratories, patient touch points and institutional touch points. We also have systems and procedures in place to monitor quality through inter-laboratory comparisons, to maintain reporting standards within our network. We also focus on training and competency of professional and technical staff, and continue to implement initiatives to enhance our quality and standardization. We use customer complaints and feedbacks to review our processes and make improvements, as and when indicated, to further improve service to our customers. We also have a pre-analytical check team in place to ensure quality standard of our patient touch points. We also provide telephonic support to our patients, doctors and institutional customers, through our in-house as well as third-party call centers (in selected locations), which are operated by professionally trained advisors.
Instituted in 1981, Metropolis has founded its reputation on accurate, reliable and consistent laboratory testing and reports. While global gold-standard accreditations like the CAP are an indicator of the quality at Metropolis, the real testimony lies in the fact that our clients include top hospitals, multihospital groups, top individual doctors and consultants and other network laboratories that have relentlessly placed their trust in Metropolis. Our CAP proficiency score at 98.5 puts us amongst the top 1% laboratories worldwide for quality testing. In addition, Metropolis is also accredited by NABL (National Accreditation Board for Testing and Calibration Laboratories), a nodal government institution promoted by the Department of Science & Technology.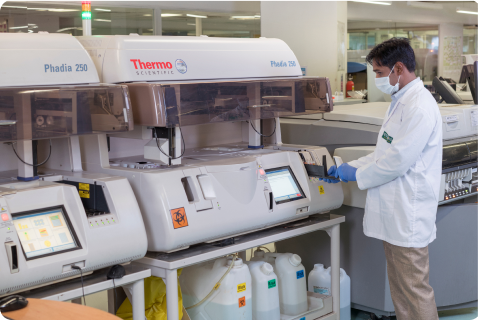 Corporate Social Responsibility
Metropolis' approach to Corporate Social Responsibility is based on the principle that awareness leads to empowerment. Awareness in its myriad compositions seeks to make us better equipped, empowered individuals. We believe in education that comes from awareness and the one that leads to empowerment. As we provide the highest quality of pathology service to our customers with a sense of integrity and empathy, we also actively seek opportunities to contribute to the well-being of the communities in which we do business.
For the past 3 decades, Metropolis has been at the forefront in conducting impactful camps and driving numerous workshops for different sections of the society. We partner with societies, corporate groups, educational institutions, government bodies, NGOs, wellness foundations and a host of other organizations to make a difference to the lives we touch.
Metropolis Healthcare Ltd identified four different areas to contribute and truly make a difference through its well-designed programs.