Home > Bilirubin Total (Direct and Indirect) Test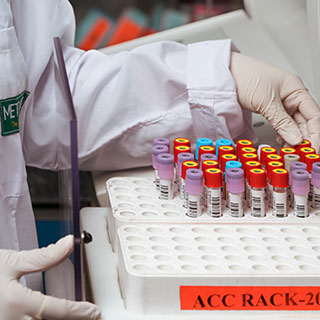 Bilirubin Total (Direct and Indirect) Test
A bilirubin test measures the amount of bilirubin in your blood
Blood Collection at Home
Smart Report with Trend Analysis
8-stage MET Protocol
Certified CAP & NABL Labs
Bilirubin levels estimation gives an idea about the functioning of liver or some other blood-related disorders. If high bilirubin is found in the blood, it means either there is a deficit in liver function that the liver is not able to eliminate it, and needs further evaluation with liver specific tests. More specifically - it's used to diagnose a condition called "Jaundice" which causes yellowing of the skin and whites of the eyes due to excess bilirubin in the blood. Also it is used to diagnose a condition called "haemolysis" -which is excess breakdown of RBCs, leading to high bilirubin production beyond the efficiency of the liver to eliminate it.
Your doctor may recommend the test for you if you show signs like:
Jaundice
Anaemia or Low RBC
Have a history of heavy alcohol or drug consumption
Have been exposed to the hepatitis virus
Dark urine
Abdominal pain and swelling
Bilirubin is a yellowish fluid produced by the liver. Bilirubin is a byproduct, resulting from the the breakdown of old and damaged red blood cells (RBCs) as part of their natural destruction process. This bilirubin is then conjugated with a substance called bile in the liver, and later it gets excreted through faeces.
Bilirubin exists either in a free form or is conjugated with a protein or sugar called albumin or glucuronide, respectively. The free form of bilirubin wherein it isn't attached to albumin or any other blood component –it's called conjugated or direct bilirubin. On the contrary, the bilirubin that is attached to albumin or any other blood component-it's referred as "Indirect or unconjugated bilirubin"
A bilirubin blood test involves the measuring the levels of conjugated and unconjugated individually, and also summing up both the values to yield "total bilirubin".
Reference Values Of Bilirubin Total (Direct and Indirect) Test
| | | |
| --- | --- | --- |
| Age Group | Male mg/dL | Female mg/dL |
| 1 Day | between 1.0-8.0 | between 1.0-8.0 |
| 1 Day | between 2.0-6.0 | between 2.0-6.0 |
| 1-2 Days | between 6.0-10.0 | between 6.0-10.0 |
| 1-2 Days | between 6.0-12.0 | between 6.0-12.0 |
| 2-5 Days | between 10-14 | between 10-14 |
| 2-5 Days | between 4-8 | between 4-8 |
| 5-31 Days | between 2.0-6.0 | between 0.1-1.9 |
| 1-12 Months | between 0.1-1.9 | between 0.1-1.0 |
| 1-5 Years | between 0.1-0.9 | between 0.1-0.9 |
| 5-10 Years | between 0.1-1.1 | between 0.1-1.1 |
| 10-14 Years | between 0.2-1.1 | between 0.2-1.1 |
Interpretations
High levels of Bilirubin indicate several conditions, which needs specific diagnosis
Liver disorders: Inability of the liver to clear bilirubin as a result of inflammation (hepatitis or viral hepatitis), cirrhosis (hardening of liver) or several other liver disorders.
Obstructive biliary disorders: Liver function is normal, but there is an obstruction wherein the bile is not able to reach the site of bilirubin to conjugate it and get it out of the body
Hemolysis: Disorder of the RBCs-where RBCs are destructed at a higher rate and extent than normal-which may be due to several conditions such as haemolytic anemia, certain drug/medications reactions, genetic disorders, etc, which demands further diagnosis.
Other important reasons for elevated levels of bilirubin in blood may be due to problems like In both adults and children, symptoms related to high bilirubin involve jaundice, a yellowing of the skin or eyes, fatigue, itchy skin, dark urine, and low appetite.
Basket
(0 items)
TruHealth Checkups
Find the most suitable checkup for you from our range of TruHealth Checkups
Why Metropolis?
Metropolis has a team of 200 senior pathologists and over 2000 technicians delivering diagnostic solutions in the areas of routine, semi specialty and super specialty domains like Oncology, Neurology, Gynaecology, Nephrology and many more.
We offer a comprehensive range of 4000+ clinical laboratory tests and profiles, which are used for prediction, early detection, diagnostic screening, confirmation and/or monitoring of the disease.
Trusted by Leading Doctors & Hospitals
Over 2000+ Scientific Officers
Proficiency Testing for Accurate Reports
Frequently Asked Questions
Our Blog
Take a look at some of the related content from our blog
What Our Customers Say
We're satisfying our customers every day since 1980

Bena Patel

Sharmila Vaishnav

Ishwarakrishnan

Chris Bessell

Prabhu Gopalakrishnan

Kedar Ambekar
Our Global Reference Lab
Accreditations

Bilirubin Total (Direct and Indirect) Test