CSR
Corporate Social Responsibility
Metropolis' approach to Corporate Social Responsibility is based on the principle that awareness leads to empowerment. Awareness in its myriad compositions seeks to make us better equipped, empowered individuals. We believe in education that comes from awareness and the one that leads to empowerment. As we provide the highest quality of pathology service to our customers with a sense of integrity and empathy, we also actively seek opportunities to contribute to the well-being of the communities in which we do business.
For the past 3 decades, Metropolis has been at the forefront in conducting impactful camps and driving numerous workshops for different sections of the society. We partner with societies, corporate groups, educational institutions, government bodies, NGOs, wellness foundations and a host of other organizations to make a difference to the lives we touch.
Metropolis Healthcare Ltd identified four different areas to contribute and truly make a difference through its well-designed programs.
Awards & Accolades
Metropolis has been awarded and appreciated by several brands and institutions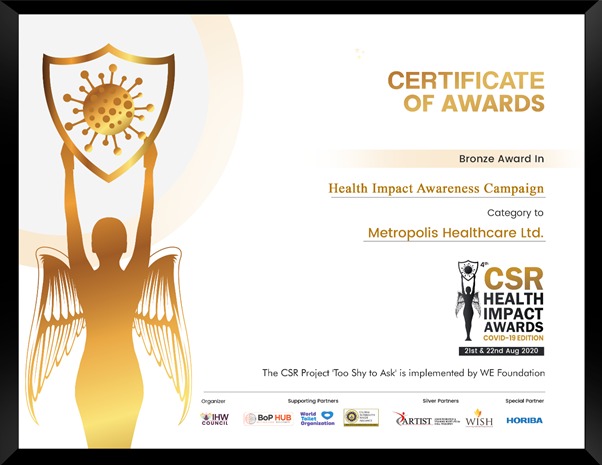 Metropolis won the 4th CSR Health Impact Awards 2020 COVID-19 Edition organized by IHW Council for its Too Shy To Ask initiative.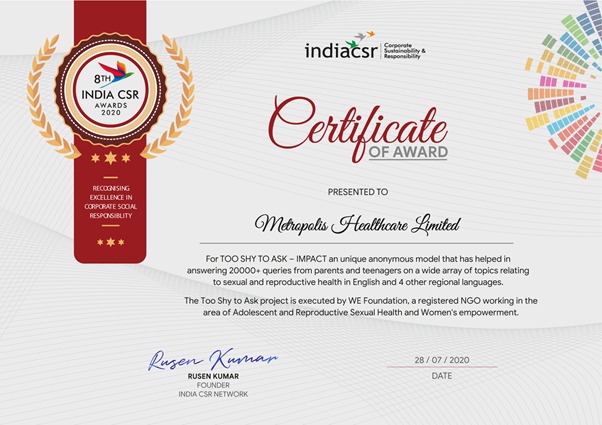 Metropolis won the 8th India CSR Award 2020 organized by India CSR Awards 2020 for its Too Shy To Ask initiative.
Metropolis Healthcare won the CSR TIMES EDITOR'S CHOICE AWARD 2020 at the NATIONAL CSR TIMES E-SUMMIT & AWARDS 2020 for its initiatives, MedEngage and Empoweress.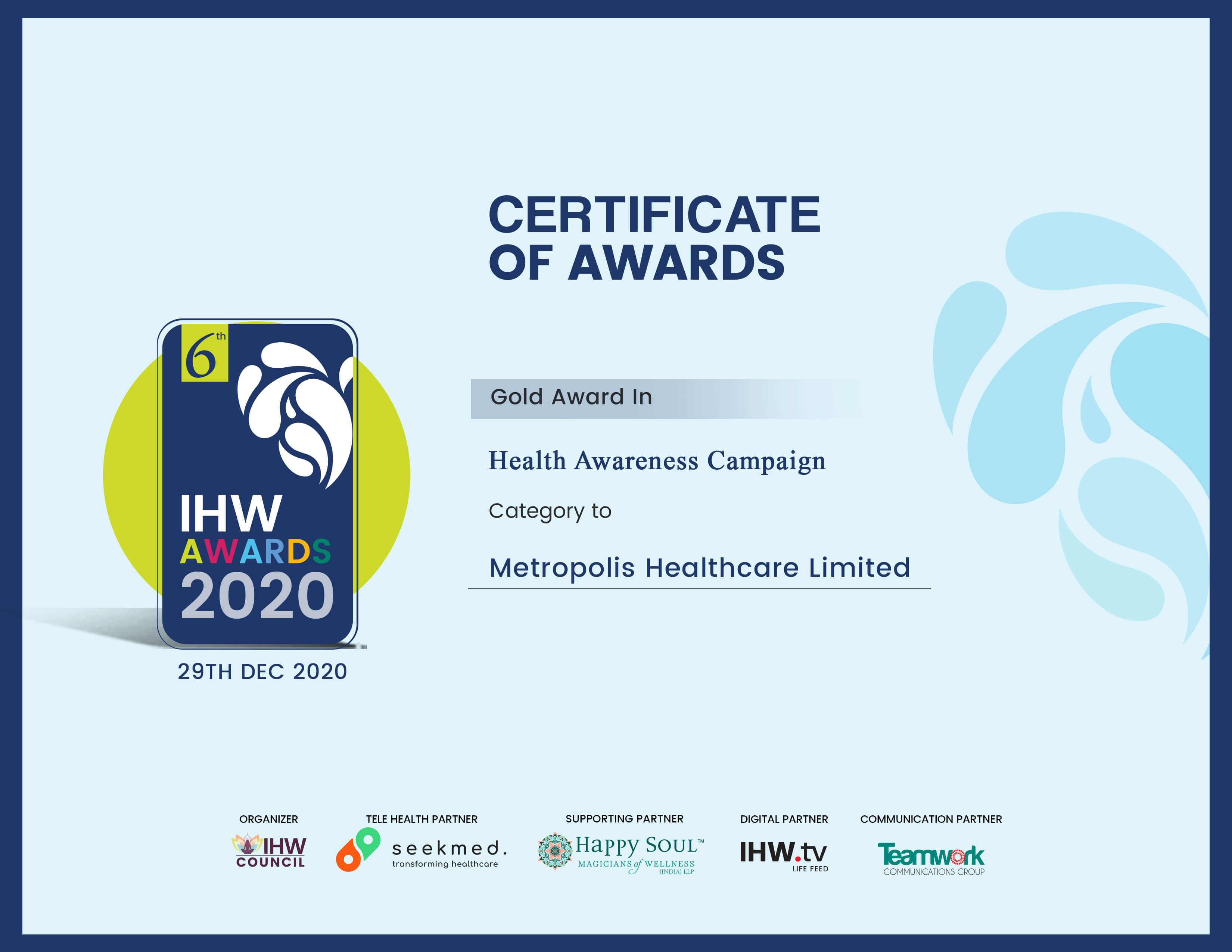 Health Awareness Campaign of the Year- Metropolis Healthcare