Back To Teams

Ms. Ishita Medhekar
Chief Human Resource Officer
Ms. Ishita Medhekar is the Chief Human Resource Officer of Metropolis Healthcare Ltd. A committed and passionate human resource professional with 20+ year of experience in varied industries Telecom, Consultancy and Pharma Industry with more than 15 years' experience in strategy and systems designing and operations. A strong business acumen armed with the necessary strategic and advisory perspective, she has the ability to lead the HR function and be key member of the leadership team and work closely with key stake holders to create and deliver the HR strategy for the business and ensure that the business objectives are met .
Her previous assignments were with reputed organizations like Bharti Airtel and Sterlite Power.

Mr. Ravinder Deep Singh Sethi
Chief Operating Officer and SBU Head
Mr. Ravinder Deep Singh Sethi is the SBU Head of West, North & East in Metropolis Healthcare. A business leader with 17+ year's expertise in management of various business streams ranging from FMCG, Telecom and Healthcare Operations, with globally respected outcomes. He possesses capabilities of transforming under-performing organizations with powerful analytical skills, potent communication capabilities & strategic vision. Ravinder Joined Metropolis Healthcare Ltd in 2016 and would be responsible for driving the overall growth of North and East Region. His key role is to increase footprints of Metropolis, expanding infrastructure and coming close to Customers. Ravinder is a PGDBM in Sales and Management, and Commerce graduate from Delhi University. He has worked for Majors like Hindustan Unilever, Colgate Palmolive, Ranbaxy Global Consumer, Reliance Communications, Tata Communications and Dr. Lal Path Labs prior to Joining Metropolis Health Care ltd.
As a corporate executive, Ravinder possess extensive expertise across most markets in South East Asia and India handling various business verticals including New Business Development, National / International Sales and Operations, Restructuring, Value Creation, Introduction of New Products/Tests and Leveraging Logistics Chain.

Mr. Ajit Vetha
SBU Head, South
Mr. Ajit Vetha is the SBU Head - South at Metropolis Healthcare Ltd. Ajit is an effective business manager with over 26 plus years of industry experience in consumer/business finance, photo finishing, domestic and industrial paints & circle operations of telecom. Ajit brings with him an ensemble of cross-functional aspects that include sales & distribution, marketing, retail & franchise management, customer service delivery, with a strong background in finance. Being a strong team player, he believes that people and talent are the real assets to an organization. With his strong communication, he relates across hierarchy levels in the organization and works closely with his team members. He has previously held various leadership positions in global giants like Vodafone, ABN AMRO Bank, Asian Paints & Kodak India Ltd.
Ajit has completed his Business Administration degree from the prestigious LIBA in Chennai, and a certificate program on Business Acumen with INSEAD, Singapore. At Metropolis he is responsible for growth, expansion and profitability of the South SBU. He is currently handling various portfolios covering sales, network and channel development, marketing, strategic business development, business partnering and integration, change management and knowledge sharing.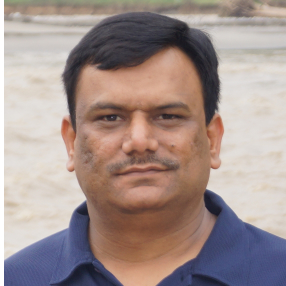 Dr. Puneet Nigam
Senior Vice President
Medical Services & Quality And Chief of Laboratory Services
Metropolis Healthcare Ltd, North India
Dr. Puneet Nigam, is Senior Vice President Medical Services & Quality and Chief of Laboratory Services, North India. He comes with 14 years of rich experience in laboratory management especially in Clinical Biochemistry.
Puneet has been associated with NABL as Technical assessor under ISO 15189:2007 & ISO 15189:2012 for Clinical Biochemistry and Lead Assessor, conducted trainings and workshops for the technical staff. Worked in Quality Assurance in the regulatory environment – US FDA, European Union and WHO in drug and pharmaceutical testing and bioanalysis.
He has been associated with CDC as India Head, for new born screening proficiency testing program (NSQAP) for Indian Laboratories offering new screening based on dried blood spots.
Strong technical skills, strategic thinking forms core expertise of Dr. Puneet, which makes him a well-known personality in the healthcare sector.
Dr. Kirti Chadha
Sr Vice President – GRL Operations & Medical Affairs
Sr Consultant Oncopathologist,
MD, PDCC (Oncopath & Oncohemat)
Metropolis Healthcare Ltd. Mumbai
Dr. Kirti joined Metropolis with a strong hospital background. A gold medallist from Armed Forces Medical College, she has been previously associated with some of the biggest hospitals in India. Currently, she heads the global reference laboratory located at Vidyavihar, Mumbai. The laboratory churns out more than 12,000 reports a day and processes 30 million samples a year, with samples coming over from 7 countries and 20,000 labs across the country.
Metropolis, Dr. Kirti has spearheaded the histopathology section, introduced Oncomet, reflex conclusive diagnosis, sub speciality onco-pathology and has been instrumental in expanding the test menu in the onco-path division.
Dr. Kirti is also present on the WHO expert panel for cancer. She has delivered numerous orations on cancer across the country. Her most recent achievement includes introducing Digital Pathology at Metropolis.
Dr. Deepak Sanghavi
Head Technical Operations West SBU,
Metropolis Health care LTD, Mumbai
Dr. Deepak completed his MBBS from GSMC and KEM hospital Mumbai and MD Pathology from TNMC and Nair Hospital, Mumbai. He has over 11 years of extensive experience in Haematology, Biochemistry, Immunoassays, RIA, ELISA, Immunofluorescence, Electrophoresis, Analytical Chemistry and Quality control.
Dr. Deepak is also trained in the fields of instrumentation of Clinical Chemistry (Biochemistry, Immunoassays, Special Chemistry), Nephelometer, Electrophoresis, LCMSMS, HPLC, Atomic absorption, allergy, hematology – Column Agglutination technology for Transfusion medicine, 5 Part CBC Analyser, Flow Cytometry instrument, Automation in Coagulation and Urine flow Cytometry.
So far, Dr. Deepak has published over 15 articles in various newspapers and medical journals.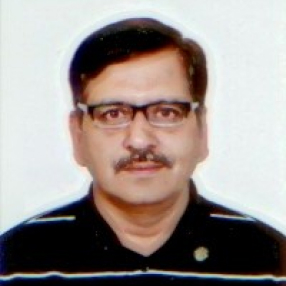 Dr. Manoj Patel
Dr Patel Metropolis Health Services
Dr. Patel Pathology Laboratory was started by Dr. Manoj Patel in September 1988. He has 26 years of experience in the field of Pathology and his motto has always been hard work and sincerity. His focus on professionalism rather than business, vision of providing every patient with quality care at a fast pace and constant motivation & encouragement to the employees have been instrumental in giving Patel Pathology Laboratory, a reputation of high credibility and quality diagnostic care in the city of Nashik.
Dr.Patel joined hands with Metropolis in the year 2013, after which the systems and process have been upgraded with the latest advancements in the field of technology and laboratory medicine. Systems have become more efficient and accountable, with quality diagnostic care as the focal point. The laboratory is fully automated, with the latest equipment and technology. Patel Metropolis pioneers in the field of Immunology & Clinical Pathology.
The vision is to become the most reputed and trusted Laboratory, offering quality services to people of Nashik and other surrounding areas.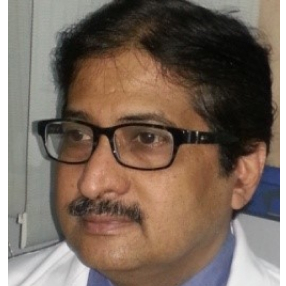 Dr. H. N. Ravikumar
Managing Director
RV Metropolis
Dr. Ravikumar, is the Managing Director of RV Metropolis, a leading chain of diagnostic laboratories and a renowned pathologist in Bangalore. Armed with a MBBS and a MD, he started RV Metropolis in 1989 with an objective of practicing pathology in an ethical and professional manner. With diagnostics being extremely unregulated in those times, Dr Ravikumar with a strong will power and dedication surpassed the test of time with the only core vision being providing quality diagnostic for the population of Bangalore.
Standing true to its commitment to quality and superior care, RV Metropolis was one of the very first labs in Bangalore to get accredited by NABL. Backed with 25 years of experience in diagnostic pathology, Dr Ravi Kumar brings unique insights and analytics to the table that helps him provide personalized and professional care to customers. His penchant for quality is further attested by the fact that he has been a lead assessor for NABL and has audited more than 80 labs in India.
RV Metropolis has pushed boundaries to reach new avenues and heights. The lab specializes in Histopathology and cytology apart from providing its expertise in Clinical Biochemistry, Haematology, Clinical pathology, Microbiology and Serology.
Under the able leadership of Dr.Ravikumar, the lab processes over 50,000 samples every month and has expanded across Bangalore through its network of collection centers and bleeding points, ably supported by a full-fledged Lab @ Home team.
Dr. Ramesh Kumar
CEO & Chief of lab services
EI Metropolis Health Services
Dr Ramesh Kumar is the Chief Executive Officer and Chief of Lab Services of all our units in Kerala. Dr Ramesh Kumar has completed his PhD in Medical Biochemistry from Calicut University. The association with Metropolis established in the year 2006, EI Metropolis is one of the leading hub of pathology for the entire state of Kerala.
A state-of-the-art ultra-modern facility, EI Metropolis conducts the largest number of specialized assays in Kerala, and houses the latest hi-tech equipment & processes to serve its valued customers. EI Metropolis is Kerala's first and only NABL accredited lab and has a comprehensive test menu of over 1,000 super specialized investigations. A team of qualified & experienced pathologists, biochemists, microbiologists from across the country form a strong knowledge base. Using only FDA/CE certified equipment and reagents, EI Metropolis is equipped with fully automated systems including Digital Authorizations.
With an array of services like preventive health checks, home health services, and Sonography, X-Ray, ECG and Stress Testing facilities, EI Metropolis will continue to maintain strict adherence to ethical practices and resolves to serve our customers with the same quality standards.
Dr. Ronica Baruah
Chief of lab
Ekopath Metropolis Health services
Ekopath Center was started in 1998, to offer quality services in Guwahati, the medical hub of Northeast India. Dr Ronica Baruah , who headed the Pathology division at Ekopath Center, is an MD DCP with training in Cytology at PGIMER Chandigarh and in Renal Biopsy from The Mayo Clinic, Rochester, MN, USA. The pathology section is well-equipped and consists of automated Clinical Pathology, Biochemistry, Microbiology, Cytology, Histopathology and renal biopsy with direct Immunofluorescence departments. The Microbiology section has automation in Aerobic as well as Mycobacterial cultures with facilities for Mycobacterial drug sensitivity for first, second and third line drugs in Tuberculosis. The Immunoassay section has Automation with Mini Vidas of bio Merieux as well as RIA with a well-trained Biochemist (MD) with additional training from Bhaba Atomic Research Centre.
Ekopath Center is well known for Cytodiagnosis with a large clientele for FNACs (including Ultrasound Guided) and other cytological tests and the Histopathology section is also well developed. The Ekopath Center also carries out in-house ultrasound guided needle biopsies of prostate gland and breast. This section has three experienced Pathologists, one Biochemist (MD) and well trained laboratory technicians.
Ekopath Centre has had steady clientele ranging from urban patients from across the Northeast to even very remote areas of the region reaching as far as the villages of Bihar. The clientele is based purely on reputation, merit and goodwill.
Ekopath joined hands with Metropolis in the year 2013. Several significant advancements with respect to IT upgrades, preparations for NABL accreditation, new machine installations, internal & external branding, logistic routes in the North East region and several other endeavors are well under way.
In the last few years Lab diagnostics in India has not only seen fierce competition, but also increase in commercialization. Given the continuous advancement in technology & quality of Laboratory care, the vision for Ekopath Metropolis is to become the beacon of quality diagnostics for the North East region of India.
Dr. Geeta Chopra
Head of Laboratory & Pathologist
Metropolis Healthcare Ltd, Delhi
Dr Geeta Chopra has done MD Pathology from I.P. Pavlov Medical Institute, Leningrad (St. Petersburg), Russia and has over 15 years of experience in Laboratory Medicine. Prior to joining Metropolis, she has been associated with well-known hospitals like Jaipur Golden Hospital, Tata Memorial Hospital to name a few.
Currently she is Head of Laboratory & Pathologist, Metropolis Healthcare Ltd, Delhi. She has attended many conferences & also been a speaker both in India & international platforms. Dr. Chopra has also contributed in scientific journals like Jr of Hematology & Blood Transfusion 1999 & 2000
Dr. Geeta, is well known in healthcare sectors for her strong technical acumen, Quality management which forms core expertise.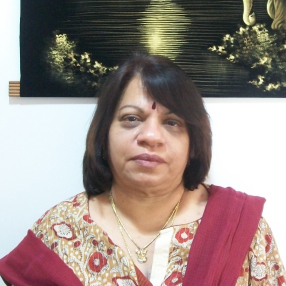 Dr. Anita Suryanarayan
VP Operations & Chief of lab services
Dr Anita Suryanarayan has done MBBS and MD Pathology from Lokmanya Tilak Municipal Medical College and General Hospital, University of Bombay and has over 31 years of experience in Laboratory Medicine gained from working in General Hospitals, Medical colleges, Private Nursing homes, Clinical Laboratories and Blood banks both Government and Private.
Currently she is VP – Operations & Chief of lab services at Lister Metropolis. She is certified Lead Auditor on Environmental, Occupational, Health and Safety Management Systems as per ISO 14001, OHSAS 18001 & ISO 19011, she has immensely contributed in medical journals.
Strong technical skills, strategic thinking forms core expertise of Dr. Anita, which makes her a well-known personality in the healthcare sector.