Back To Teams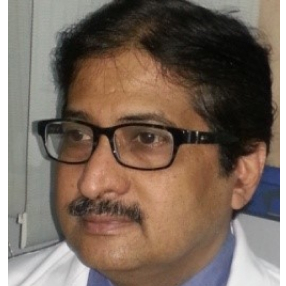 Dr. H. N. Ravikumar
Managing Director
RV Metropolis
Dr. Ravikumar, is the Managing Director of RV Metropolis, a leading chain of diagnostic laboratories and a renowned pathologist in Bangalore. Armed with a MBBS and a MD, he started RV Metropolis in 1989 with an objective of practicing pathology in an ethical and professional manner. With diagnostics being extremely unregulated in those times, Dr Ravikumar with a strong will power and dedication surpassed the test of time with the only core vision being providing quality diagnostic for the population of Bangalore.
Standing true to its commitment to quality and superior care, RV Metropolis was one of the very first labs in Bangalore to get accredited by NABL. Backed with 25 years of experience in diagnostic pathology, Dr Ravi Kumar brings unique insights and analytics to the table that helps him provide personalized and professional care to customers. His penchant for quality is further attested by the fact that he has been a lead assessor for NABL and has audited more than 80 labs in India.
RV Metropolis has pushed boundaries to reach new avenues and heights. The lab specializes in Histopathology and cytology apart from providing its expertise in Clinical Biochemistry, Haematology, Clinical pathology, Microbiology and Serology.
Under the able leadership of Dr.Ravikumar, the lab processes over 50,000 samples every month and has expanded across Bangalore through its network of collection centers and bleeding points, ably supported by a full-fledged Lab @ Home team.