Back To Teams
Dr. Geeta Chopra
Head of Laboratory & Pathologist
Metropolis Healthcare Ltd, Delhi
Dr Geeta Chopra has done MD Pathology from I.P. Pavlov Medical Institute, Leningrad (St. Petersburg), Russia and has over 15 years of experience in Laboratory Medicine. Prior to joining Metropolis, she has been associated with well-known hospitals like Jaipur Golden Hospital, Tata Memorial Hospital to name a few.
Currently she is Head of Laboratory & Pathologist, Metropolis Healthcare Ltd, Delhi. She has attended many conferences & also been a speaker both in India & international platforms. Dr. Chopra has also contributed in scientific journals like Jr of Hematology & Blood Transfusion 1999 & 2000
Dr. Geeta, is well known in healthcare sectors for her strong technical acumen, Quality management which forms core expertise.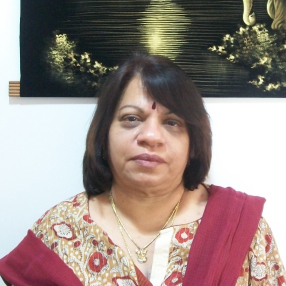 Dr. Anita Suryanarayan
VP Operations & Chief of lab services
Dr Anita Suryanarayan has done MBBS and MD Pathology from Lokmanya Tilak Municipal Medical College and General Hospital, University of Bombay and has over 31 years of experience in Laboratory Medicine gained from working in General Hospitals, Medical colleges, Private Nursing homes, Clinical Laboratories and Blood banks both Government and Private.
Currently she is VP – Operations & Chief of lab services at Lister Metropolis. She is certified Lead Auditor on Environmental, Occupational, Health and Safety Management Systems as per ISO 14001, OHSAS 18001 & ISO 19011, she has immensely contributed in medical journals.
Strong technical skills, strategic thinking forms core expertise of Dr. Anita, which makes her a well-known personality in the healthcare sector.