Lifestyle
5 effective ways to deal with hair fall in winter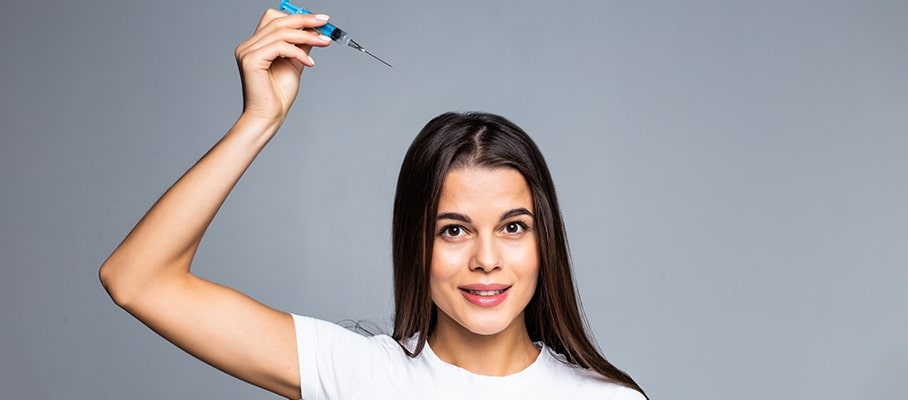 With the onset of winter, it's not surprising to see yourself losing a lot of hair in the shower than you normally do. Just as your skin health is cyclical based on the changing seasons, as is the hair loss you're likely to suffer during winter. Excessive hair loss in winter is largely due to the dry air outside that sucks out all the moisture from your scalp, and makes it dry. A dry scalp leads to dry hair, which in turn results in hair damage, breakage, and hair loss. A dry scalp also leads to dandruff, which makes your head feel itchy and unhealthy. This, along with arid air, can cause a significant amount of hair fall in the winter.
Even those with the healthiest of hair have their set of challenges this time of the year. If you're wondering what you can do to make sure your hair doesn't fall out or break in the colder months of the year, read on to discover what you can do to stop hair loss in winter!
Follow these 5 tips for effectively reducing hair fall in the winter:
1. Oil massages
There's nothing like a good scalp massage for your hair in the winter. This helps increase blood circulation to your scalp, which helps strengthen the hair follicles from within.
Warm up 2-3 teaspoons of olive oil or almond oil and massage it slowly on the scalp to help it penetrate deep down the hair roots. For deep conditioning, you can apply the oil on the length of your hair too. Besides being extremely soothing, oil massages are a great way to provide your hair and scalp with the right vitamins needed to fight the winter winds. Regularly massaging your hair with oil is essential to maintain its strength and shine, improve blood circulation and ensure good nourishment for your hair cuticles. Keep an eye on your vitamin B levels as vitamin B12 promotes healthy hair growth.
To get rid of dandruff, take some oil and mix some amount of camphor and apply to your scalp. Camphor works as an antiseptic and helps in reducing the dryness of your scalp and preventing itchiness.
2. Look for the actual cause of hair fall
From stress to nutritional deficiencies, simple daily habits of yours can add to your winter-related hair fall. Consult a hair specialist (trichologist) to help you keep your strands lustrous and healthy. Your doctor can recommend you certain health tests to understand your health numbers and blood parameters. A complete blood picture can help your doctor rule out systemic diseases that might be causing your hair and scalp's condition. Book blood test now.
3. Eat healthy and stay hydrated
Unhealthy diets coupled with lack of essential vitamins, minerals and other hair nutrients in your diet can result in hair loss. Vitamin A stirs up healthy production of sebum in the scalp, vitamin E stimulates blood circulation in the scalp to help hair follicles remain productive and vitamin B helps in maintaining the hair's health. Poor diet coupled with nutritional deficiencies inhibits your body's ability to create new hair follicles. Ensure you consume sufficient green meals and proteins as required in cold weather. Eating lean meats, curd, fish, soy or other proteins promotes hair growth and keeps a check on hair loss.
Think you are not taking enough care of your health? Book a health check up now.
Besides, water is the magic potion that we all need to stay hydrated from within in this dry winter weather. Drink plenty of water and keep your hair well hydrated. This will prevent split ends and brittle hair, nurturing shiny, radiant hair.
4. Use the right kind of hair products as per your hair type
You use a plethora of hair products including hair oils, shampoos, conditioners, and hair masks. Choosing the right hair product that suits your hair needs is a critical part of preventing hair loss. For example, if you have dry hair, opt for products that offer deep conditioning.
Moisturising with a conditioner is a key hair care routine step which is skipped way too often. It is in fact the most crucial step in winters. Conditioning works wonders on your hair's outermost layer, the cuticle for it to look healthy and shiny. By conditioning after every wash, you ensure that the cuticle serves its purpose as the protective shield that it's meant to be. While buying, look for a conditioner with cetyl alcohol as it is considered as a good moisturizing agent.
In addition to this, a deep conditioning hair mask is a great way to keep your hair hydrated, and prevent it from drying out and becoming dull and lifeless. Natural home-made hair packs for winter hair care give you shiny hair and can be applied once or twice a week.
To start with hair care at home, take a mashed banana and egg and mix well to form a paste. Add a few drops of lemon along with a Vitamin E capsule and blend well using a blender. Apply this paste from roots to tips of your hair and wait for 30 minutes before washing it off with a mild shampoo.
You can even use a natural aloe vera gel and add a few drops of lemon juice along with one tablespoon of olive or coconut oil. Apply this mixture well from root to the hair tips. Wait for 30 minutes. Use a mild shampoo and cold (preferably) or lukewarm water to rinse your hair.
5. Avoid taking hot shower
Avoid taking prolonged hot showers or head wash in hot water. Too much heat can damage your hair. Instead, opt for lukewarm water while taking a head bath.
Also, try limiting the use of curling irons or blow dryers. The less you'll deal with these heat styling tools, the better off your hair will be. If you style your hair too often, use a hair protection spray before experimenting.
All set to control hair fall in winter?
Make these tips a regular routine for your winter hair care and make great hair with great care! This winter, bid adieu to all your hair woes and leave all those bad hair days behind.
Most Viewed
Featured News