Preventive Healthcare
10 Foods That May Help Boost Testosterone Levels Naturally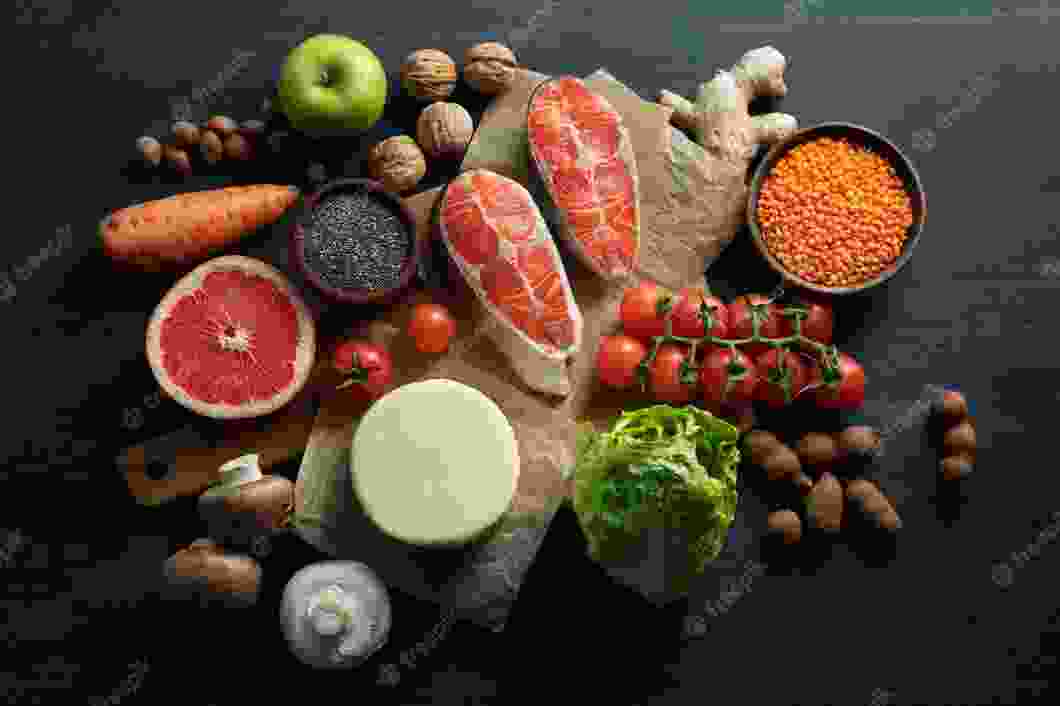 Did you know that testosterone has more benefits than just being a sex hormone? It helps keep you feeling strong and healthy and helps your immune system too.
But if you're not getting enough of the right nutrients in your diet, your testosterone levels might drop, making you feel sluggish, making it harder to build muscle, and leaving you more susceptible to getting sick. However, you can prevent such a condition from occurring with foods that boost testosterone naturally.
Check out this blog to learn about ten such superfoods that not only help you stay healthy and strong but also boost your testosterone levels naturally.
List of Ten Foods That Can Help Boost Testosterone Naturally
Here is a list of the top ten foods that raise testosterone levels if you eat them regularly:
1. Avocados
A scoop of avocado is a wholesome food source with the richness of boron and magnesium. Suitable for vegetarians, avocado lies among the superfoods that increase testosterone naturally. Boron is well known for increasing levels of sex hormones including testosterone. While it's safe to consume avocado to elevate your testosterone, avoid consuming boron supplements without the consultation of your physician.
2. Berries and Cherries
A rich source of antioxidants, berries protect against free radicals from oxidative stress and obesity-driven inflammation. Berries and cherries are high in flavinoid antioxidants, meaning they are foods that boost testosterone through the protection of cells of Leydig against inflammatory reactions. Thus, you can eat berries or make their juice as per your consumption preference. Also, stick to natural sources over artificially packaged products.
3. Green and Leafy Vegetables
Leafy vegetables such as broccoli, kale, and spinach are the must-have foods that raise testosterone, thanks to their sheer micronutrient concentration. They are known for high magnesium concentration and as foods that boost testosterone while neutralising free radicals.
4. Ginger
Ginger is among the foods that boost testosterone upon daily consumption. Ginger is universally known for its peerless healing properties, aiding in robust testosterone levels vital to healthy sperm morphology.
You can consume ginger as a paste while cooking or brew it yourself with a healthy cup of herbal tea. Also, use fresh ginger over packed ingredients for maximum efficacy.
5. Onion
Often considered an aphrodisiac, onions are one of the foods that boost testosterone naturally. Onions are a rich source of antioxidants that impart better erectile functions, besides anti-ageing and rejuvenating properties.
Onions also have anti-inflammatory properties, meaning they fight free radical build-up from affecting your testosterone levels. You can consume raw onion, prepare a salad with it, or consume it as a part of cooked delicacies.
6. Milk Products
An excellent source of foods that raise testosterone, milk products can offer you vital nutrients like calcium and vitamin D. However if you are lactose intolerant or vegan, plant milk is suitable to meet your daily nutritional requirements.
Besides, milk has the reputation of being a complete source of nutrition. Daily consumption of milk products replenishes your daily micronutrients, a must for vigour and virility.
7. Sea Fish
Seafish is essential for various micronutrients that require replenishment across the diet. Seafish like hilsa, pomfret, and sardines are known to have high fat-soluble vitamin content (A, D) and contain zinc, making them among the essential foods that boost testosterone.
Moreover, always look for fatty sea fish as they are rich in nutritious fish oils.
8. Pomegranates
Another natural aphrodisiac, pomegranate, is a time-tested remedy to reverse erectile issues. It's a rich source of iron, meaning it stimulates blood circulation, another essential factor for maintaining virility.
Pomegranates are well-accepted foods that boost testosterone upon daily consumption. Rich in antioxidants, pomegranate keeps free radicals in check with plenty of health benefits like anti-ageing, lowered blood pressure, and a high RBC count. Also, eat fresh pomegranates over canned or juiced pomegranates.
9. Eggs
A pure source of protein, eggs are rich in HDL, vitamins, and omega-3 fatty acids, making them an ideal choice of foods that raise testosterone naturally. Eggs help naturally build your muscle mass without significant weight gain. In addition, eggs contain selenium, an excellent antioxidant that boosts testosterone levels.
10. Olive Oil
One of the healthiest nutritional choices, olive oil is among the must-have foods that increase testosterone. Thanks to its extensive monounsaturated fatty acids (MUFA) content, olive oil is essential for good heart health. Besides, extra-virgin olive oil is the best choice for its enhanced micronutrients like vitamins E and K.
Conclusion
Testosterone deficiency can occur from a brief illness, a sedentary lifestyle, or ageing. You can reverse a temporary drop through daily consumption of these ten foods that boost testosterone. Consult your physician to check your latest hormone levels to learn more about unexplained weaknesses or reduced virility.
Are you experiencing profuse weakness for no reason? Your physician may suggest a testosterone diagnostic test for your underlying condition. Besides consuming foods that boost testosterone, you can also get a diagnostic test to measure your present testosterone levels. Metropolis Lab offers the best diagnostic deals and qualified technicians to collect fluid samples from your doorstep all over India. Check out the nearest Metropolis Lab in your area for home sample collection today!
Most Viewed
Featured News