Preventive Healthcare
Understanding Patient's Rights: A Complete List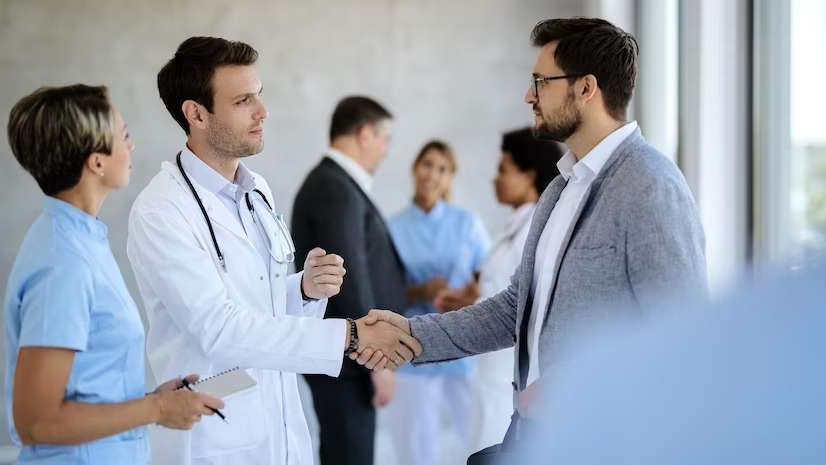 Healthcare is one of the fundamental rights of a human being that everyone requires to have at any point in their lives. In most cases, people only rush to a hospital when there is an emergency health condition. The urgency and the seriousness of the situation make the patient or the patient's family take the doctor's decision as the conclusion and do whatever the doctor thinks or says is the best. The patient or their family has no say in this.
While in most cases, patients get the right treatment depending on their diagnosis, there are some instances of excess medication, immoderate dosage, unnecessary hospitalisation, unjustifiable treatment cost, questionable lab reports, etc. Here comes the necessity of Patient's Rights as it provides the patient or patient's family with a right to knowledge and clarity about their ongoing treatment, including the costs involved.
What are the Patient's Rights?
Patient rights are the core code of conduct between healthcare service providers, patients, and the hospital. A patient refers to an individual who requested a healthcare service or is under the guidance of a healthcare provider. Healthcare service providers include hospitals, clinics, healthcare professionals, medical insurance agencies, etc. In legal terms, a patient's rights are a generalised statement covering access to medical facilities, the dignity of the patient, consent to treatment, and privacy, followed by healthcare institutions or medical caregivers.
Despite such clear messages and details, patients' rights have changed over time and are continuing to change. Patients are mostly not completely aware of their rights at the time of treatment as they are not mentioned by the hospital or are presented as a formality at the time of registration. Most patients or patients' families are too busy or in a hurry to read through each sentence of the paper. A violation of these rights can lead to fines and even imprisonment.
List of Patient's Rights in India You Should Know
The Ministry of Health and Family Welfare circulated the country's first Charter of Patients' Rights in a letter to all state governments in June 2019. It was implemented as a remedy against the increasing complaints of inadequate medical care and medical malpractices. Because of the various complaints of medical malpractice, inadequate services or denials, and shortage of transparency, the government has been receiving them continuously. Originally, there were 13 rights on the Charter, which increased to 20 on August 23, 2021, with the approval of the National Council for Clinical Establishments, Government of India.
Here are all of them-
Right to Information
Right to Records and Reports
Right to Emergency Medical Care
Right to Informed Consent
Right to Confidentiality, Dignity, and Privacy
Right to Second Opinion
Right to Transparency in Rates
Right to Non-Discrimination
Right to Safety and Quality Care According to Standards
Right to Choose Alternative Treatment Options if Available
Right to Choose Source for Obtaining Medicines or Tests
Right to Proper Referral and Transfer
Right to protection for patients involved in clinical trials
Right to Protection of Participants Involved in Biomedical and Health Research
1. Right to Information
Patients have every right to know the relevant information about their illness and its causes, diagnosis, investigations, and the potential complications of the treatment in a language known to them.
2. Right to Records and Reports
Patients should not be denied access to case papers, originals or copies, investigation reports, indoor patient records, or details.
3. Right to Emergency Medical Care
As per the Hon'ble Supreme Court of India, all private and government hospitals must provide basic emergency medical care to everyone. These include those injured, without demanding prior payment.
4. Right to Informed Consent
Every patient has a right to get informed consent before being taken for potentially threatening treatments or tests like chemotherapy or surgery, as those can have adverse aftereffects on the patient's normal way of living.
5. Right to Confidentiality, Dignity, and Privacy
Patients have the right to privacy as the doctors responsibly keep their health conditions and treatment confidential. The female patient can ask for the presence of another female during a physical examination performed by a male physician.
6. Right to Second Opinion
Patients have the right to seek a second opinion from a practitioner of the patient's or the caregiver's choice.
7. Right to Transparency in Rates
Every patient has the right to information on the rates charged by the hospital for every service provided and available facilities. Healthcare establishments must display those rates at a prominent place in English and the native language.
8. Right to Non-Discrimination
Patients can access essential treatment without discrimination based on their illnesses, including their HIV status, gender, ethnicity, caste, religion, age, sexual preferences, dialectal, geographical, or social backgrounds.
9. Right to Safety and Quality Care According to Standards
Patients have a right to safety and security on hospital premises, including cleanliness, safe water, infection control, and proper sanitation.
10. Right to Choose Alternative Treatment Options if Available
Patients can choose alternative treatment and management options, including refusing care.
11. Right to Choose Source for Obtaining Medicines or Tests
Patients can choose a pharmacy they like to purchase the medicines the doctor prescribes. They also have the right to choose a diagnostic centre for any prescribed tests or investigations.
12. Right to Proper Referral and Transfer
Patients can continue to get cared for and be registered at the first healthcare facility and any additional care facility.
13. Right to protection for patients involved in clinical trials
All patients opting for a clinical trial have the right to protection. These trials must comply with reliable clinical practice and the right protocols.
14. Right to Protection of Participants Involved in Biomedical and Health Research
Patients taking part in biomedical research have the right to due protection. Such research must comply with the National Ethical Guidelines for Biomedical and Health Research involving human participants.
Conclusion
The Patient's Rights Bill is a great solution to fight discrepancies and malpractices in healthcare. Most importantly, not only the doctors and healthcare professionals are responsible, but also the hospitals take part in such unfair practices. Therefore, it is imperative to know the patient's rights bill in detail. Not only the doctors but also all members of the interprofessional team should look after patients' rights.
Reasons for choosing Metropolis Healthcare-
Metropolis Healthcare is one of India's leading diagnostic service providers.
It offers quality medical facilities, pathology facilities, and lab services.
Probably India's first healthcare facility to provide a SMART report that includes risk analysis, health recommendations, etc.
Most Viewed
Featured News