Lifestyle
10 Essential Health Tests For Every Woman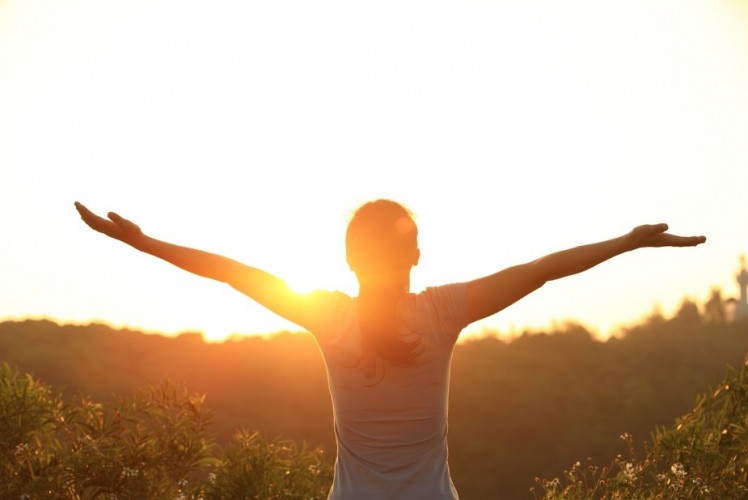 Dr Anita Suryanarayan, Vice President (South India & Sri Lanka), Metropolis Healthcare
The modern woman plays many roles, and her health is of paramount importance in helping her get through the day. Every woman's health is dependent on and affected by a variety of factors. It is important that every woman after a certain age, goes for regular physical check-ups to be forewarned of any ailment. Diseases like diabetes, high/low blood sugar, calcium deficiency, thyroid malfunction and such can be detected with simple tests, undertaken periodically.
Here are 10 important health tests that every woman should make note of:
Body Mass Index Check
Body Mass Index (BMI) is a measure of body fat based on the individual's height and weight. There are multiple apps and online BMI Calculators that can calculate your BMI by dividing your weight in kilograms by your height squared in metres, on entering your height, weight, gender and age. The BMI Calculator then analyses the intensity (high, medium or low) of the individual's BMI and compares the data with others in the same height and age bracket.
Anaemia Check
A person is considered anemic if they have a low count of RBCs in the body. Low haemoglobin (HGB) level in the red blood cells leads to low absorption of oxygen in the blood, physical weakness or dizziness.
Vitamin Deficiency Check
It is common to find Indian women who have a deficiency in Vitamin D and B12. A deficiency in Vitamin B12 for women who are planning for a pregnancy or are pregnant could result in a problematic pregnancy. Vitamin D is extremely critical to maintain healthy bones and calcium absorption, as calcium depletion sets in with age.
Blood pressure screening
Check your blood pressure every two years starting at the age of 18. Ideal blood pressure for women is less than 120/80 mmHg (millimetres of mercury). In case of persistent high-blood pressure, do a stress test as well.
Blood glucose tests
Women should get a blood glucose test every three years starting at the age of 45 to test for diabetes or pre-diabetes. However, if you have a family history of diabetes, then begin early and start getting your blood sugar checked in your 30s itself.
Cholesterol check
Women should have their cholesterol checked, at least periodically post 25, to decrease the risk of heart diseases. If the results are normal, the AHA recommends testing once in three years.
Pap smears and pelvic exams
Recommended to begin at 21 or even earlier if women are sexually active, this is an important test to reduce risk of cervical cancer, which is the second leading cause of death in women.
Mammograms and breast exams
A manual exam where a doctor tests for lumps and abnormalities is recommended from the age of 20 up until 40. It is recommended to do a mammogram every one or two years beginning at age of 40, as recommended by the American Cancer Society.
Bone density screening
Women should start getting screened for osteoporosis with a bone density test at age 65. However, those who have been detected with calcium deficiencies or have a personal or family history of fractures should get a DEXA scan earlier.
Colon cancer screening
It is ideal to begin a colon cancer screening at age 50 and is typically performed once in five or ten years depending on the technique used. An Abdominal Ultrasound would be apt. For this exam, a technician moves the transducer (A small microphone-like instrument that gives off sound waves and picks up the echoes as they bounce off organs) along the skin over your abdomen. This test can be used to look for tumors in your liver, gallbladder, pancreas, or elsewhere in your abdomen. A non-invasive virtual colonoscopy is another option. Those with a greater risk of colon cancer may need earlier or more frequent cancer screening tests.
To lead a healthy inside and happy outside life it is important to ensure you keep your body in check and go for regular tests. It's time you made your health a priority!
Metropolis Healthcare brings to you the most advanced labs with scientific state-of-the-art facilities backed by the experience of over 2000+ technicians, 500+ pathologists and over 100+ MD pathologists to give you the accurate results of your blood test. We have a track record of doing 30mn+ tests every year with the most accurate results, because we re-check, re-check and re-check to give you the best.
Most Viewed
Featured News