Health Wellness
Antibody test to determine COVID vaccine effectiveness. Know the details here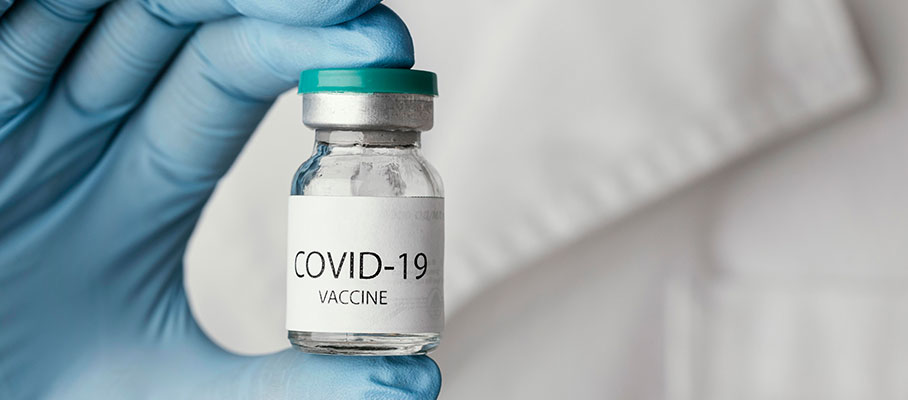 It's been a little over a month since the second wave of COVID left many among us gasping for oxygen and running from pillar to post to save our loved ones. While the daily COVID cases in India have seen a decline in the past few days, our fight against the deadly virus is far from over. So, it is important for all of us to follow the COVID precautions including hand hygiene, social distancing, and masking up. And, we have another weapon against the pandemic- COVID-19 vaccine! Now more than ever, vaccination has become the ray of hope to bring us back the normal lives beyond pandemic.
COVID-19 vaccine in India
Starting May 1, everyone above an age of 18 years is eligible to get a COVID shot. As on May 15 2021, 18 crore vaccine doses have been administered in india. Currently, India has approved three COVID-19 vaccines- Covishield, Covaxin, and Sputnik V. All these three vaccines have proven efficacy against coronavirus (scientific name: SARS-CoV2).
How do vaccines work?
Vaccines contain weakened or inactive parts of a pathogen. When introduced in the body, these attenuated/ inactive pathogen remains act as a trigger and get your immune system to produce protective antibodies and T lymphocytes. Your body now recognizes the pathogen, and will be ready to fight back in a high momentum if it has to encounter the virus in future.

In a nutshell, vaccines provide immunity against infections without being naturally infected.

Speaking of coronavirus specifically, it has two different types of proteins – spike protein (S Protein) and nucleo-capsid protein (N Protein). The S protein is located on the surface of the virus and the N protein is found inside the virus. The coronavirus gains entry into human cells through its Spike Protein and that is why most vaccines against coronaviruses are designed to target the spike protein. Depending on this target, the vaccines produce different types of antibodies in the body. Though Covishield's technique employs the Spike protein only, and Covaxin has used the whole inactivated virus, both will produce anti-S antibodies (also called anti-SARS-CoV2 spike protein).
Got vaccinated and want to check if you have developed antibodies? Visit here for details.
Is this the same antibody test which tells us about past COVID infection?
So, the first and foremost thing that you must know is despite being a COVID antibody test, it is different from the antibody test that is taken to look for past COVID infection.

How is the anti-SARS-CoV2 Spike protein test different from the usual antibody test?
The COVID antibody test that is used to confirm past infection with Coronavirus is a Qualitative Test, which means it gives you an idea whether antibodies are present or absent. However, Metropolis has recently launched a quantitative antibody test called COVIPROTECT that gives you an exact measurement of the antibody titres available in your body. The antibodies against Spike Protein can be produced either post vaccination or post natural infection of COVID 19. The spike protein antibodies are generally developed after 2 weeks of second dose of vaccination or 4 weeks of exposure to infection.

The use of previously developed COVID antibody tests is limited in knowing the exposure status than to the actual antibody titre. With the advent of COVIPROTECT, it is likely that the qualitative test would become obsolete soon. As of now, Metropolis offers two types of COVID antibody testing:
SARS CoV2 Antibody Quantitative (COVIPROTECT) (MRP: INR 1200 + Home visit charges)
SARS CoV2 Antibody Qualitative (MRP: INR 450 + Home visit charges)
COVIPROTECT Test: Quantitative SARS CoV2 Antibody Test Against Spike Protein
While you plan to be a bit relaxed about certain routine activities after getting your full dose of COVID vaccine, it makes a lot of sense to know whether your body has developed the necessary antibody to fight the coronavirus post vaccination.

This is where the Quantitative antibody test against Spike Protein comes into play. It is better known as COVIPROTECT by Metropolis. This test uses Blood as the sample like a routine blood test.
When should I get my antibody level tested post vaccination?
It is recommended to go for this test after 2 weeks of your second dose of COVID vaccine to get accurate results.
Can antibody tests assess if your COVID-19 vaccine shot was effective?
The Centers for Disease Control and Prevention (CDC) discourages antibody testing for determining immunity after getting the vaccine. It is very likely for a vaccinated person to get a negative result from an antibody test, even if the vaccine was effective and protective. The major cause is different antibody tests kits used in labs detect antibodies to different parts of the virus. While some kits detect antibodies to the Spike protein of the virus, a few others detect antibodies to the Nucleocapsid protein. The point to note is that irrespective of which COVID vaccine you received, it would have produced antibodies to Spike protein (Covaxin due to being whole virus inactivated virus vaccine, produces antibodies to N protein too. But that does not imply that Covaxin would outshine Covishield in protection).

COVIPROTECT test kit identifies antibodies produced against Spike protein of the virus.and hence irrespective of which vaccine you received, it will catch the antibodies post vaccine.
Vaccines are your best bet

Please note that even after testing negative on an antibody test, fully vaccinated people should not be worried about immunity gained post vaccine. It might happen if your antibodies level are at levels below the test's threshold for detection. Also, in the months after vaccination, antibody levels may decrease below the detectable level.

Always get your test results interpreted through a healthcare provider for better understanding. For all lab test-related needs, visit Metropolis.

Make sure you get vaccinated. Motivate others to get the vaccine too. Let's do our bit in helping India win over the pandemic!
Most Viewed
Featured News