Home > Hepatitis B Viral – HBV Test in Ahmednagar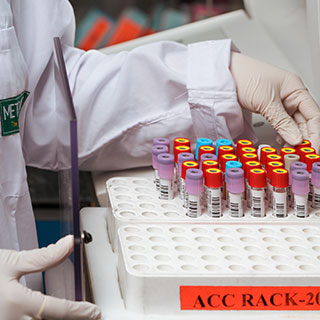 Hepatitis B Viral – HBV Test in Ahmednagar
4
Hepatitis B Viral load test is a blood test that is used to measure the level of Hepatitis B DNA Viral load in the blood.
Blood Collection at Home
Smart Report with Trend Analysis
8-stage MET Protocol
Certified CAP & NABL Labs
This test may be ordered for you if

It is suspected that you have come in contact with someone suffering from Hepatitis B. Hepatitis B is severely contagious and hence immediate monitoring is important.
In pregnancy to avoid complications to the fetus; hepatitis B is screened for in pregnant women
If you have travelled to a place where occurrence of Hepatitis B is high
Your doctor may order this test for you if you display symptoms of a Hepatitis B infection. Sometimes Hepatitis B infection may be acute, and symptoms may not be visible for months. Fatigue, passing dark urine, pain in the joints, fever, abdominal discomfort and jaundice like yellowing of the eyes and skin may indicate Hepatitis B.
HBV test is performed to confirm Hepatitis B and during the treatment and after the treatment of Hepatitis B. Hepatitis B is contagious and spreads through contact with infected blood, unsterilized infected needles or through sexual transmission. Hepatitis B does not spread through cough or sneezing or even breastfeeding. You may carry a Hepatitis B infection without displaying any symptoms, but you will still be contagious. Symptoms may not sometimes appear even after 3 months of exposure. Hepatitis B may also be transmitted to the baby from the mother during childbirth.
Reference Values Of Hepatitis B Viral – HBV Test
Broad linear range from 20 – 1.7 x 10 IU/mL
Interpretations
When report shows Undetected it means that HBV DNA is not found in the sample
When results are lower than <10 IU/mL, follow up testing is recommended in 2-3 months
A quantitative result expressed in IU/mL and log IU/mL indicates the degree of active HBV viral replication in the patient. Monitoring HBV DNA levels over time is important for assessing disease progression or monitoring a patient's response to anti-HBV therapy.
Test results over >9.00 log IU/mL indicates the presence of active HBV viral replication.
Basket
(0 items)
TruHealth Checkups
Find the most suitable checkup for you from our range of TruHealth Checkups
Why Metropolis?
Metropolis has a team of 200 senior pathologists and over 2000 technicians delivering diagnostic solutions in the areas of routine, semi specialty and super specialty domains like Oncology, Neurology, Gynaecology, Nephrology and many more.
We offer a comprehensive range of 4000+ clinical laboratory tests and profiles, which are used for prediction, early detection, diagnostic screening, confirmation and/or monitoring of the disease.
Trusted by Leading Doctors & Hospitals
Over 2000+ Scientific Officers
Proficiency Testing for Accurate Reports
Frequently Asked Questions
Our Blog
Take a look at some of the related content from our blog
What Our Customers Say
We're satisfying our customers every day since 1980

Bena Patel

Sharmila Vaishnav

Ishwarakrishnan

Chris Bessell

Prabhu Gopalakrishnan

Kedar Ambekar
Our Global Reference Lab
Accreditations

4
(
1 Reviews
)
Hepatitis B Viral – HBV Test