Home > Protein C Activity Functional Citrated plasma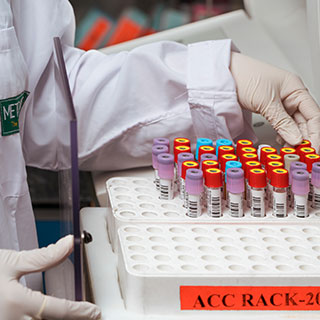 Protein C Activity Functional Citrated plasma
The protein c test measures the amount of protein c in the blood.
Blood Collection at Home
Smart Report with Trend Analysis
8-stage MET Protocol
Certified CAP & NABL Labs
Protein c must be measured to analyse the cause of a blood clot known as thromboembolism, such as a deep vein thrombosis (DVT) or pulmonary embolism (PE); and to determine whether you have a protein C or S deficiency.
Your doctor would recommend this test for you if he finds blood clots in your body especially if you are younger.
Protein C and protein S are two primary proteins in the blood that help regulate the formation of blood clot. Usually, protein c and protein s are measured together to investigate possibility of clotting issues. Normally when there is an injury, a process called as haemostasis starts to stop the bleeding. Small cell fragments called platelets adhere to and form at the injury to restricting the blood flow.
Proteins C acts as a primary agent to protein C. The two work together to help regulate and control blood clot formation by inactivating specific coagulation factors that are needed to create the blood clots. Hence, if there are not enough protein c and s, the clot formation can go unnoticed and the condition can range from mild to severe.
Reference Values Of Protein C Activity Functional Citrated plasma
The normal range of protein C activity in healthy adults is between 65 to 135 IU dL-1
Interpretations
Normal range of protein c indicates that there is enough clotting mechanism. A low protein c level indicates that the blood clotting is not sufficient and there is an increased risk of clot formation that could block your veins.
Basket
(0 items)
TruHealth Checkups
Find the most suitable checkup for you from our range of TruHealth Checkups
Why Metropolis?
Metropolis has a team of 200 senior pathologists and over 2000 technicians delivering diagnostic solutions in the areas of routine, semi specialty and super specialty domains like Oncology, Neurology, Gynaecology, Nephrology and many more.
We offer a comprehensive range of 4000+ clinical laboratory tests and profiles, which are used for prediction, early detection, diagnostic screening, confirmation and/or monitoring of the disease.
Trusted by Leading Doctors & Hospitals
Over 2000+ Scientific Officers
Proficiency Testing for Accurate Reports
Frequently Asked Questions
Our Blog
Take a look at some of the related content from our blog
What Our Customers Say
We're satisfying our customers every day since 1980

Bena Patel

Sharmila Vaishnav

Ishwarakrishnan

Chris Bessell

Prabhu Gopalakrishnan

Kedar Ambekar
Our Global Reference Lab
Accreditations

Protein C Activity Functional Citrated plasma