Metropolis Presents
Explore Inner Health Wellness Programmes Specially Designed for You
Our inner health plays an important role in helping us to accomplish our daily and long-term goals. Our work-life demands us to be on top of our game, be active to pursue our hobbies and be healthy to spend time with our loved ones. We at Metropolis value these moments & help you cherish them with great inner Health.
Introducing TruHealth, Expert and comprehensive inner health wellness by Metropolis. It helps you monitor and maintain your inner health parameters better, so that you are ready to achieve your dreams, always.
Being aware is half the battle won – that is exactly what inspired to launch TruHealth to help you understand your health risks, get health recommendations, regular reminders and much more.
Metropolis TruHealth – Because Health is Everything.
TruHealth Risk Assessment (TruHRA) is a comprehensive algorithm that captures your responses on vitals, medical history and your lifestyle. Based on your responses, you will get to know your lifestyle health score, health risks and recommendations for further actions.
So, join us on the journey of knowing your inner health truths with TruHealth - Because Health is Everything.
Take the TruHRA and download your detailed TruHRA report to know your risk summary and further recommendations.
Download Metropolis TruHealth App to take your TruHRA Assessment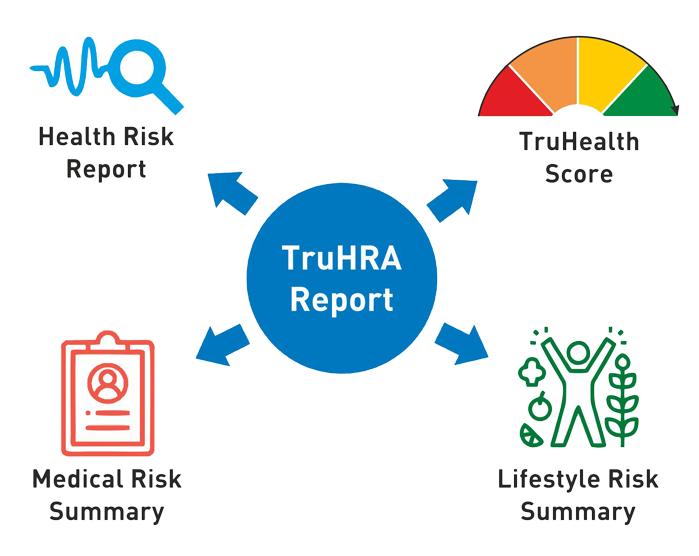 TruHealth Score is an indicator of your current health and associated risks. It is calculated based on your responses given in TruHRA about your medical history, lifestyle choices, behaviour, work life balance and much more.
You will get your Health Score and the recommendation to take TruHealth Checkups and Tests for a better view of your inner health.
Don't forget to check your TruHealth SMART Report, that you get after the TruHealth Checkup.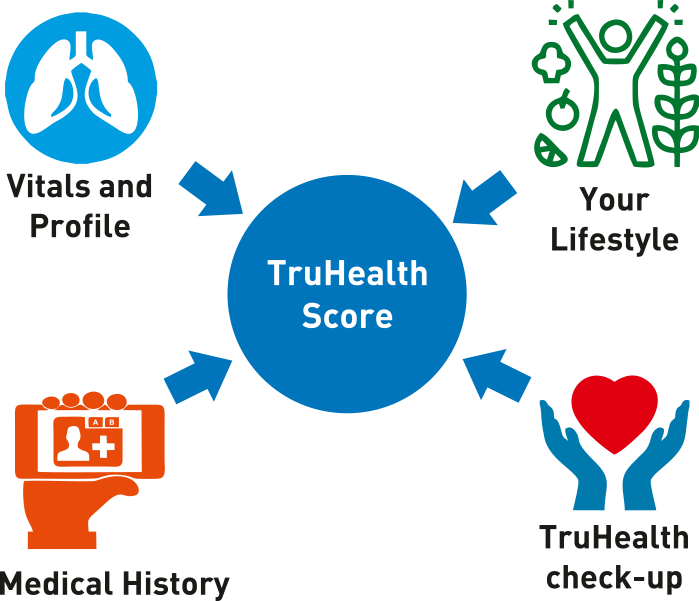 Metropolis TruHealth Checkups are developed by industry experts and cover your vital inner health parameters. TruHealth Checkups are done at our global accredited labs to deliver the most accurate results for you.
You will get your Final TruHealth score and a detailed TruHealth SMART Report that give you a much more detailed view of your inner health parameters and recommendations.
Find a right TruHealth Checkup for you
Note: Smart Report is only available with Metropolis TruHealth App.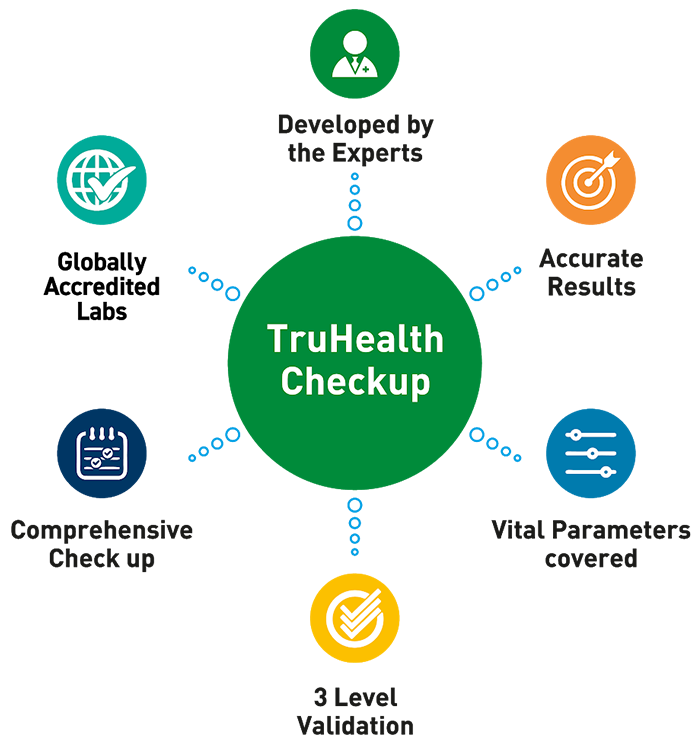 TruHealth SMART Report covers a comprehensive view of your lifestyle related disease and risk analysis, health recommendations, reminders and recommended reflex tests.
Note: Smart Report is only available with Metropolis TruHealth App.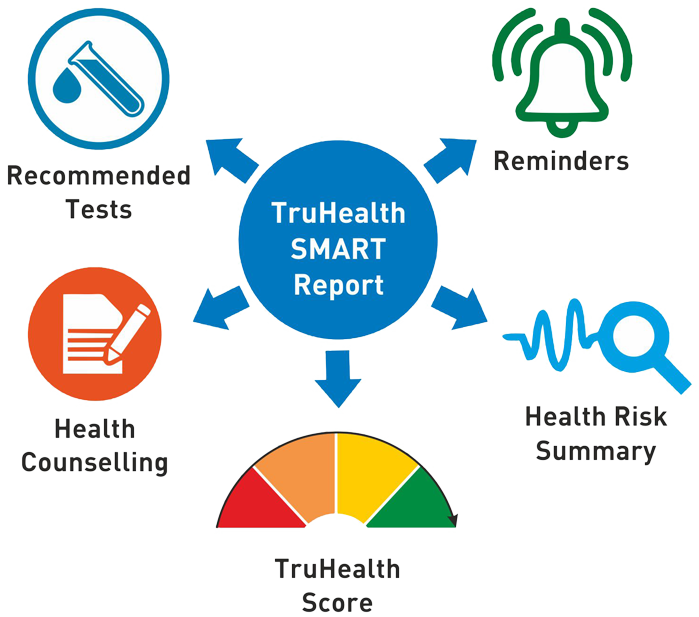 Our Range of TruHealth Checkup Packages in Ghatkopar
Find the most suitable checkup for you from our range of TruHealth Checkups
Right now there is no packages avaliable in Guwahati
Why Metropolis?
Metropolis has a team of 200 senior pathologists and over 2000 technicians delivering diagnostic solutions in the areas of routine, semi specialty and super specialty domains like Oncology, Neurology, Gynaecology, Nephrology and many more.
We offer a comprehensive range of 4000+ clinical laboratory tests and profiles, which are used for prediction, early detection, diagnostic screening, confirmation and/or monitoring of the disease.
Trusted by Leading Doctors & Hospitals
Over 2000+ Scientific Officers
Proficiency Testing for Accurate Reports
Frequently Asked Questions
Our Blog
Take a look at some of the related content from our blog
What Our Customers Say
We're satisfying our customers every day since 1980

Bena Patel

Sharmila Vaishnav

Ishwarakrishnan

Chris Bessell

Prabhu Gopalakrishnan

Kedar Ambekar
Our Global Reference Lab
Accreditations