Home > Bleeding and Clotting Time Test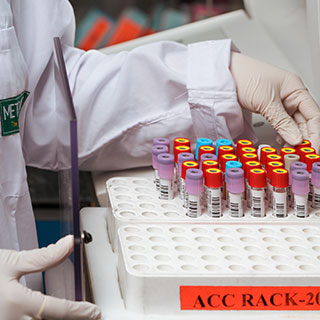 Bleeding and Clotting Time Test
Bleeding & Clotting Time measures the time blood takes to clot.
Blood Collection at Home
Smart Report with Trend Analysis
8-stage MET Protocol
Certified CAP & NABL Labs
It is performed to detect Coagulation Disorder, Epistaxis and Platelet Disorder and also during the treatment and after the treatment of Excessive Wound Bleeding.
Your doctor will recommend this test for you if you suffer from a bleeding disorder. The symptoms include:
Bleeding or bruising easily
Bleeding in urine or stool
Clots where there should be no clots
Heavy menstrual period in women
Bleeding from nose
Lack of vitamin k
Bleeding Time and Clotting Time test is performed on a sample of blood to measure the time required for the stoppage of bleeding and the time for the blood to clot, respectively-in cases of injury.
Reference Values Of Bleeding and Clotting Time Test
The normal results are as follows all patients irrespective of age or gender.
Bleeding Time is 2-7 minutes
Clotting Time is 8-15 minutes
Interpretations
General interpretations of bleeding time are as follows:
1-9 minutes: Normal
9-15 minutes: Platelet dysfunction
More than 15 minutes: Critical and the matter must be investigated into with appropriate medical help.
The expected range for clotting time is 4-10 mins.
Basket
(0 items)
TruHealth Checkups
Find the most suitable checkup for you from our range of TruHealth Checkups
Why Metropolis?
Metropolis has a team of 200 senior pathologists and over 2000 technicians delivering diagnostic solutions in the areas of routine, semi specialty and super specialty domains like Oncology, Neurology, Gynaecology, Nephrology and many more.
We offer a comprehensive range of 4000+ clinical laboratory tests and profiles, which are used for prediction, early detection, diagnostic screening, confirmation and/or monitoring of the disease.
Trusted by Leading Doctors & Hospitals
Over 2000+ Scientific Officers
Proficiency Testing for Accurate Reports
Frequently Asked Questions
Our Blog
Take a look at some of the related content from our blog
What Our Customers Say
We're satisfying our customers every day since 1980

Bena Patel

Sharmila Vaishnav

Ishwarakrishnan

Chris Bessell

Prabhu Gopalakrishnan

Kedar Ambekar
Our Global Reference Lab
Accreditations

Bleeding and Clotting Time Test