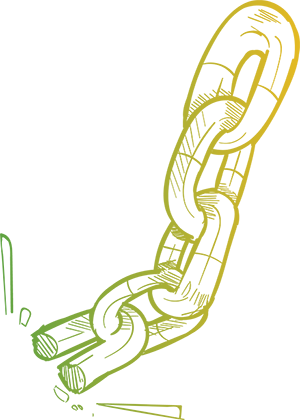 service capital
Reinforcing Operational Excellence
Breaking the Chain by growing with technology
We are in a business that involves offering world-class quality services with easy and fast accessibility, conclusive diagnosis, and comprehensive test profiles to our customers. This necessitates using state-of-the-art technology and automated processes to deliver quick and accurate diagnostic results. In our continuous endeavours, we are consistently finding new ways and exploring newer horizons to achieve greater.
Our Test Categories
Routine Tests

Blood chemistry analyses, Blood cell counts, Urine examination

Semi-specialised

Thyroid function tests, Viral and bacterial cultures, Histology, Cytology, Infectious disease tests

Specialised Tests

Coagulation studies, Autoimmunity tests, Cytogenetics, Molecular diagnostics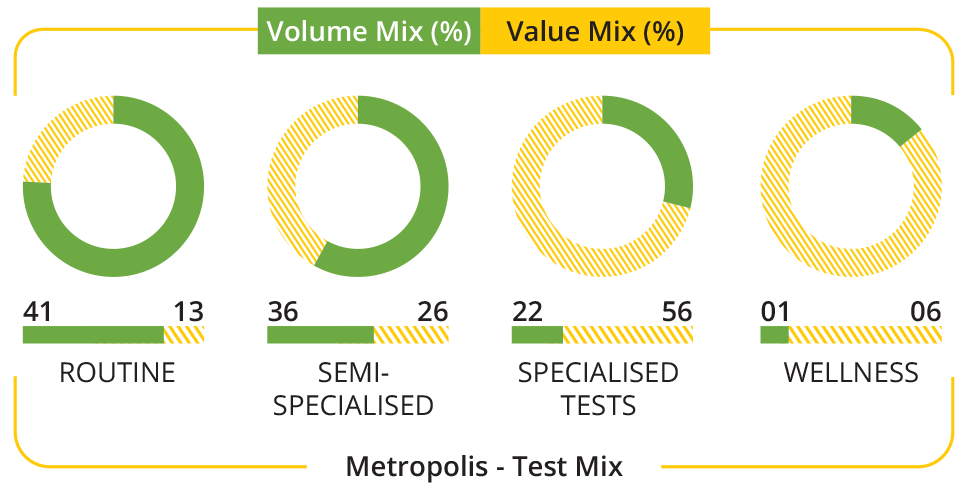 Our widely varied and extensive tests menu enables us to serve and cater to every customer profile for routine to complex to even specialised tests. FY21 witnessed an increase in the volume contribution of Specialised Tests, including COVID-19 as well as excluding COVID-19 tests in FY20-21.
How we maintain quality?
Strict quality protocols following global standards
Best medical talent trained in the 'Metropolis' way
Excellent quality of USFDA or CE marked materials used
Credible patient experience score of 91% as per NPS
Ethical philosophy of putting patient first
Network Expansion Strategy
Focus on asset light model to achieve geographic expansion with high scalability
The A-PSC and D-APSC model allows us to grow our revenues by providing management and branding support while concentrating on increased penetration in our PSCs.
Better leverage of our existing infrastructure by establishing a wider geographic reach to enable customer base expansion and improvement in profitability matrix
Establish strategic partnerships with 3rd Party Patient Service Centers in India, Africa and Middle East to boost our geographic reach
Geographies
Gujarat
Maharashtra
Rajasthan
Punjab
Uttarakhand
Delhi
Bihar
Uttar Pradesh
Jharkhand
Assam
West Bengal
Chhattisgarh
Telangana
Andhra Pradesh
Karnataka
Kerala
Goa
Tamil Nadu
Madhya Pradesh
ammu and Kashmir
Widespread Network and Facilities
20

Indian States &

~

200

Cities

Presence
Highly Skilled and
Motivated Member Base
Service Network
Express Laboratories;
5 outside India
Satellite Laboratories;
1 outside India
Of the Existing Individual
Patients Touchpoints Added
during the Period 2017-21