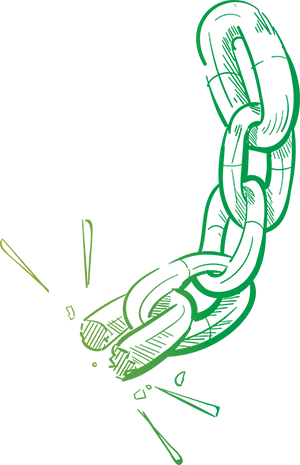 MD'S MESSAGE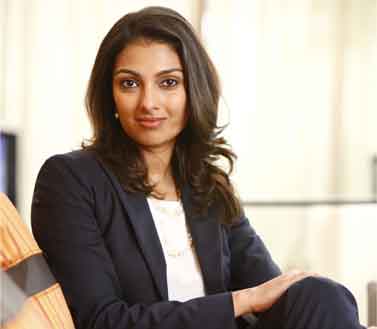 We were the first private lab in the country to start testing for COVID-19. With the best turn around time, continuous medical engagement with doctors and government authorities, strong branding and customer equity, we were successful in churning out COVID-19 related tests.
Dear Shareholders,
India continues to battle a virulent second wave of the COVID-19 pandemic, the healthcare infrastructure is straining to cope with the load of new cases. Aiding them in this strenuous task, right from the beginning, are medical laboratories which have undertaken the job of responsible testing and diagnosis. We were one of the first few labs to be commissioned for COVID-19 testing, and we are proud to be at the forefront of this health crisis battle.
The COVID-19 pandemic bought along a fight never witnessed by humanity. For Metropolis, we were able to quickly fill with COVID-19 facilities and fill the gap that came with the disruption in the healthcare services. We remained strong and unshaken, we found strategies for doing business and I am sure we have now become more confident and are ready to grow with strong determination in future.
At Metropolis, resilience is in our DNA and the entire Metropolis family is working together with a deep sense of urgency, passion, and commitment to surf through this storm. The only goal for our experienced team of doctors and scientists is to help patients and doctors get a reliable diagnosis as quickly as possible.
Most of the unorganised diagnostic sectors were negatively affected this year as regular patients resisted going to doctors and therefore diagnostic labs were affected. Since these labs did not qualify to the COVID-19 testing, they were less visible and experienced by patients during this time.
Our Financial Performance
Besides being a successful year for us in terms of taking care of patients, I'm happy to announce it was also a year of business for us as a Company. We recorded highest ever yearly revenue, EBITDA and PAT in 2021. For FY21 revenue stood at ₹ 998 Crs as compared to ₹ 856 Crs in FY20, up by 17% YoY. Non-COVID revenue contributed 77% of this revenue while COVID contributed the rest 23% of the revenue in FY21. EBIDTA before CSR and ESOP in FY21 stood at ₹ 301.1 Crs as compared to ₹ 233.4 Crs in FY20, up by 29% YoY. EBITDA margin before CSR and ESOP for FY21 expanded by 290 basis points YoY to 30.2%. Margin expansion was attributable to operating leverage benefits playing out due to increased scale of business, better text mix and cost optimisation initiative undertaken during FY21.
Our COVID-19 business via the B2C channel in focus and seeding cities contributed 63%, while the revenue share of Non-COVID-19 increased from 56% in FY20 to 58% in FY21. We see a big opportunity going into the next few years. The revenue contribution of specialty test for Non-COVID-19 increased from 37% a year before to 42% in FY21, increasing revenue per test and making us even more relevant to patients' treatment.
During the year, there was an expansion of home care services owing to pandemic-related lockdowns. This resulted in revenue from Non-COVID home care to increase by 22% YoY to ₹ 80 Crs in FY21. When we include COVID-19 in the equation, our revenue from home testing more than doubles to over ₹ 136 Crs.
When it comes to our customers, we have always believed in servicing with sheer dedication. And to improve customer experience, we revamped our app, website, digital presence optimisation, and marketing efforts. As a result, we saw 15x increase in website traffic, a 10x increase in call volume, and faster growth and revenue from home visits. For FY21, we reported patient visits of 9.8 Mn, which was a down growth by 2% on YoY basis. About 8 Lakhs new customers experienced the service of Metropolis for the first time for COVID-19 tests. Out of which, about 10% have already come back to Metropolis for Non-COVID tests. Our home visit business also helped us move towards our increased B2C KPI and enjoy the better market profile, enhancing the overall profitability of the Company.
We were the first private lab in the country to start testing for COVID-19. With the best turnaround time, continuous medical engagement with doctors and government authorities, strong branding and customer equity, we were successful in churning out COVID-19 related tests. During the year, our NACO contract was extended, a prestigious PPP contract for us that enforces our confidence in our scientific and on-ground execution capability.
Further, as a part of the inorganic growth strategy, we at Metropolis try to acquire the unorganised players in the market. However, sometimes we face issues with respect to certain areas such as due diligence and compliance of the entity being proposed to be acquired, which forces us to abandon such plans.
However, as a Company, we have had maximum experience in inorganic growth and integration of acquisitions and shall continue to make thoughtful decisions of what entity to acquire and at what terms, without any pressure to acquire for the sake of it.
Our Network Expansion Strategy
In the event of network expansion, we would do so in two ways, one, in states such as Maharashtra and Gujarat, where we have a strong brand and believe we can expand into tier-2 or tier-3 towns.
Secondly, in states where we have generated some revenue through franchising and now want to expand our presence with our own labs. Madhya Pradesh, Uttar Pradesh, Odisha, Jharkhand, Telangana, and Andhra Pradesh would be among these states. This expansion strategy is expected to reduce the EBITDA margin by 75 to 100 basis points in the first year. However, as a result, various cost-cutting measures have already been taken and we expect to be neutral on overall consolidated margins as a result of this expansion.
Thirdly, the increase in volume and revenue contributions from a profitable specialised work and lastly reducing overhead costs as a result of digital integration, resulting in increased productivity and efficiency.
Growth Drivers for FY22 and beyond
Metropolis is increasing the number of collection centres from 300 in 2016 to 2500 by 2021. In addition, we have announced plans to establish a new research and development centre with a focus on hygiene and productivity.
Over the next three years, we plan to add 90 more state labs and about 1,800 service collection centres. The expected CAPEX investment would be approximately ₹ 30 Crs to ₹ 35 Crs over a three-year period. We are looking at 100 to 150 more cities in India.
In our view, the way forward for COVID-19 is expected to be as follows:
Safety and hygiene will become very important, and so we will use this as an opportunity to use our professional services to gain market share
More point of care testing will emerge for testing at home - and we are evaluating how we can participate in this opportunity
People may want more home visits rather than walk into centers. We are scaling this up and expect this to be an opportunity for organised and trusted brands to gain more market share. It will also allow rationalisation of front-end network and cost savings.
I would like to conclude by saying that we at Metropolis remain very optimistic about the business and believe that the journey of market share shift to organised players will accelerate in the short to medium term. We continue to look for interesting and organic opportunities that align with our strategic vision. I am grateful to the 4,500-member Metropolis family, our shareholders, and our board of directors, you all have helped make Metropolis what it is today, and I thank you for all your support. We are here to only serve humanity and also strengthen the Metropolis front.
Yours truly,
Ameera Shah
Managing Director