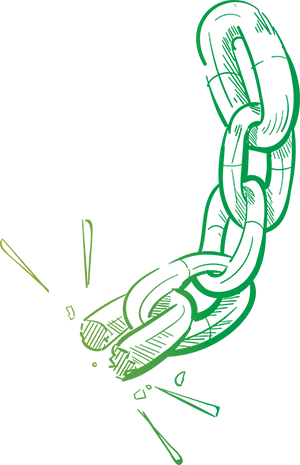 CHAIRMAN'S MESSAGE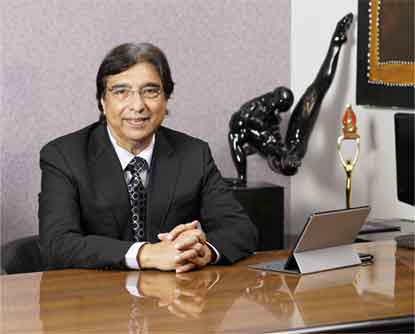 We are proud of the resilience Metropolis has shown in this difficult time to ensure personal safety and at the same time, running the operations with limited interruptions, which led to a sustained performance during the year.
The year 2020-21 was undoubtedly a year we will never forget. As individuals, as a Company and as a global community, we've had to navigate significant challenges and recalibrate our lives in big and small ways to manage through the COVID-19 pandemic. For Metropolis, the year will also stand out as one of our finest moments – for the way we supported society when it needed us most. I am grateful to the frontline healthcare workers and other support teams who are selflessly and fearlessly serving humanity during these challenging times. The silver lining is the success of large-scale vaccination in controlling the pandemic that is giving hope to humanity today.
India was relatively successful in managing the first wave of the pandemic. However, with the second wave, the virus spread at a much more rapid pace across India. This second wave also engulfed the rural areas which were relatively less impacted in the first wave. We are cautious and hopeful that with an all-out effort, we will be able to overcome the challenging situation the country is facing.
I'm very proud of how we responded and are responding to the pandemic. We successfully managed to surf through a challenging environment, while also accelerating the execution of our growth strategy to create an even brighter future for our Company.
We are proud of the resilience Metropolis has shown in this difficult time to ensure personal safety and at the same time, running the operations with limited interruptions, which led to a sustained performance during the year.
Living by our values
Of course, our social impact begins at home, right at Metropolis with the kind of environment we create for our colleagues – who represent nearly every race, ethnicity, background, gender and orientation. While there's always more we can do, we've come a long way in building an inclusive culture where our colleagues know their unique backgrounds and perspectives are valued, and they are inspired to bring their best every day. This mindset is what drives continuous improvement for our Company and new solutions for our customers.
Driven by our inner force, continued on our path to success. Our aspirations can be strongly sensed from our vision and long-term strategies. It showcases our resilience during the year and during our fight with COVID-19. Our strategies depict our emergence as a stronger player – the prime guiding force behind our success during the year.
In FY21, we continued to build upon our strength in the Indian diagnostics industry. We made significant progress executing our strategies as mentioned below:
Continued expanding through inorganic means to reinforce our market position
Continued building our digital capabilities to engage with consumers and doctors
Continued automating processes and systems to handle future scale
Continued getting ready with efficiencies and productivity in system to manage costs better in future
Environment
We recognise that acting responsibly and sustainably includes a duty to be a good steward of our planet. We've taken many steps over the years to reduce our environmental impact, both in our operations and in the services that we deliver to our customers. We are working towards a goal to reduce our impact on environment through energy efficiency and environmental stewardship.
Governance
Our corporate governance structure supports accountability and transparency, with a strong, diverse board of directors; best internal and external practices; and leading diversity disclosure practices. All of this is not just right thing to do, but it also makes good business sense. Our culture and our leading social and environmental practices help us recruit top talent and strengthen our industry leadership, while helping to make the world a better place.
Going forward, I believe it is the need of the hour to deliver medical solutions right now, even as we develop innovations for the future. We are passionate about Metropolis philosophy of customer-centricity in everything we do. We are courageous in both decision and action. And we believe that good business means a better world. For me, it is a matter of pride to see the commitment and dedication that our employees displayed during the year to serve our clients. I am extremely grateful to them, our clients, the leadership team, our Board members, and all our well-wishers, who have supported us with their trust and guidance through this unusual year.
Warm regards,
Dr. Sushil Shah
Founder & Chairman