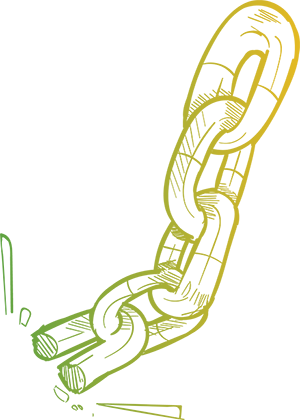 natural capital
Building a sustainable world
Breaking the chain by being aware and responsible
The need for mitigating climate change has never been greater than now. As an aware organisation, we have aligned ourselves with the UN Sustainability Development Goals to make our operations more sustainable. Our actions contribute to a better world, protecting natural capital. These initiatives also help make our services more resource-efficient and resilient.

We accord the highest priority to energy conservation and are committed to energy conservation measures, including regular review of energy consumption and effective control on utilisation of energy. Our facilities are designed with the objective of minimum energy loss in mind. We have actively undertaken all the required steps to save energy in our workplaces by educating and training the employees for the same.

We have inverter ACs installed in areas where we operate for extended hours. We also have energy-saving LED lights installed at various laboratories and collection centres. Every year, we conduct an energy audit at the Central Laboratory of the Company. This audit is carried out by an independent and professional agency. We use Pollution Control Board-authorised agency for collecting biomedical waste from our labs. We also follow the guidelines issued by the local municipal governing bodies of different cities and states. We maintain power factor (PF) up to .97 (unity). We have a sewage water plant installed at our biggest lab (The Global Reference Lab in Mumbai) and use treated water to flush the toilet and for gardening. Moreover, we also changed from conventional lights to LED as a part of our energy-saving exercise at all our corporate offices and laboratories.