BUILDING THE
NEW PILLARS OF GROWTH
At Metropolis, precision, technological adeptness and proficiency form an important component of our operations. Our growth strategy envisions establishing Metropolis as a customers' first choice. Since our inception, the business' emphasis remained on providing accurate test results for gaining trust and confidence of our customers in healthcare.
Backed by strong scientific capabilities and tech savviness, we strive to ensure access to advanced high-quality diagnostic testing to patients not only in metro cities but also in tier 2 and tier 3 cities. To realize our goal, we are pursuing network expansion for deeper market penetration, prudent investments in digitization for better services and smoother customer experience, extending home visit coverage to make Metropolis the 'Go-To' brand for home testing.
Metropolis is becoming more self-reliant as it continues to ensure world-class pathology services for its customers, driven by advanced quality diagnostics, timely diagnosis without compromising quality, alongside deeper industry insight. Thereon, unlocking the next level of growth with 'Metropolis 3.0' and BUILDING THE NEW PILLARS OF GROWTH.
about us
METROPOLIS:
Fundamentals of Our Growth

vision
To be a respected healthcare brand trusted by clinicians, patients and stakeholders. Positively impact lives of patients in their most anxious times and turn their anxiety into assurance.

Mission Statement
Helping people stay healthy, by accurately revealing their inner health.

value
integrity

is in our


veins
read more
We are certified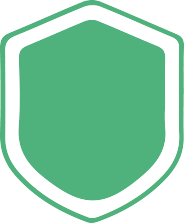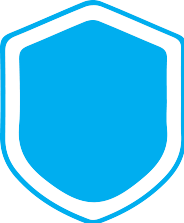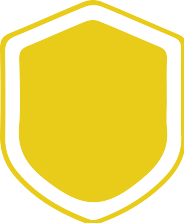 *CAP: College of American Pathologists *NABL: National Accreditation Board for Testing and Calibration Laboratories.
CUSTOMER/PATIENT
VISITS IN 2021-22

13.4

mn

Assisted Referral
Centers (ARC)

704
Years of Credible
Operations

40

+

Patient Service
Centers

3,134

Tests and Profiles

4,000

+

Presence Across
Indian States

20

Patients
Touchpoints

12,000

+

Presence across
Indian Cities

220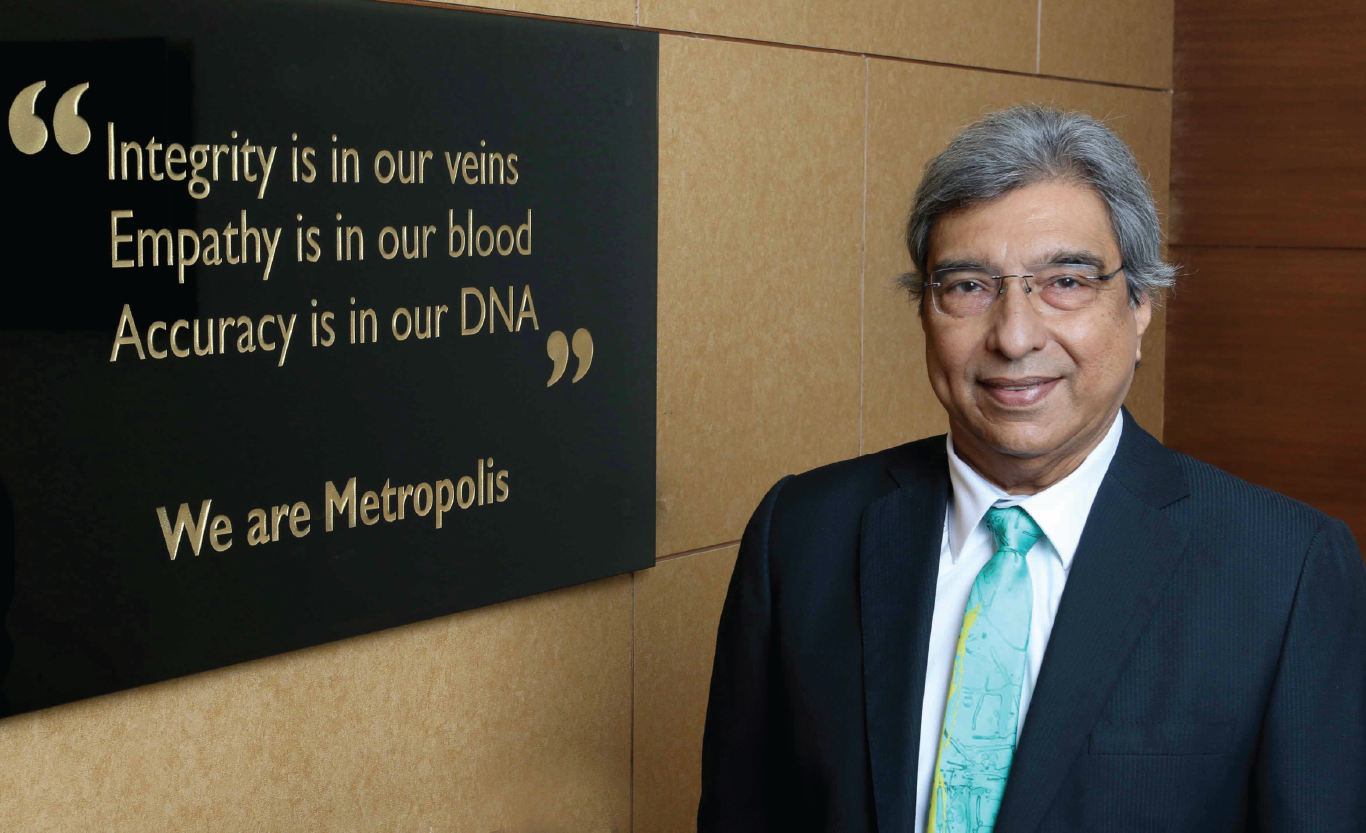 Message from
Chairman's Desk
We are becoming a self-reliant world-class pathology services provider driven by robust R&D, technological capabilities, and industry experience.
read more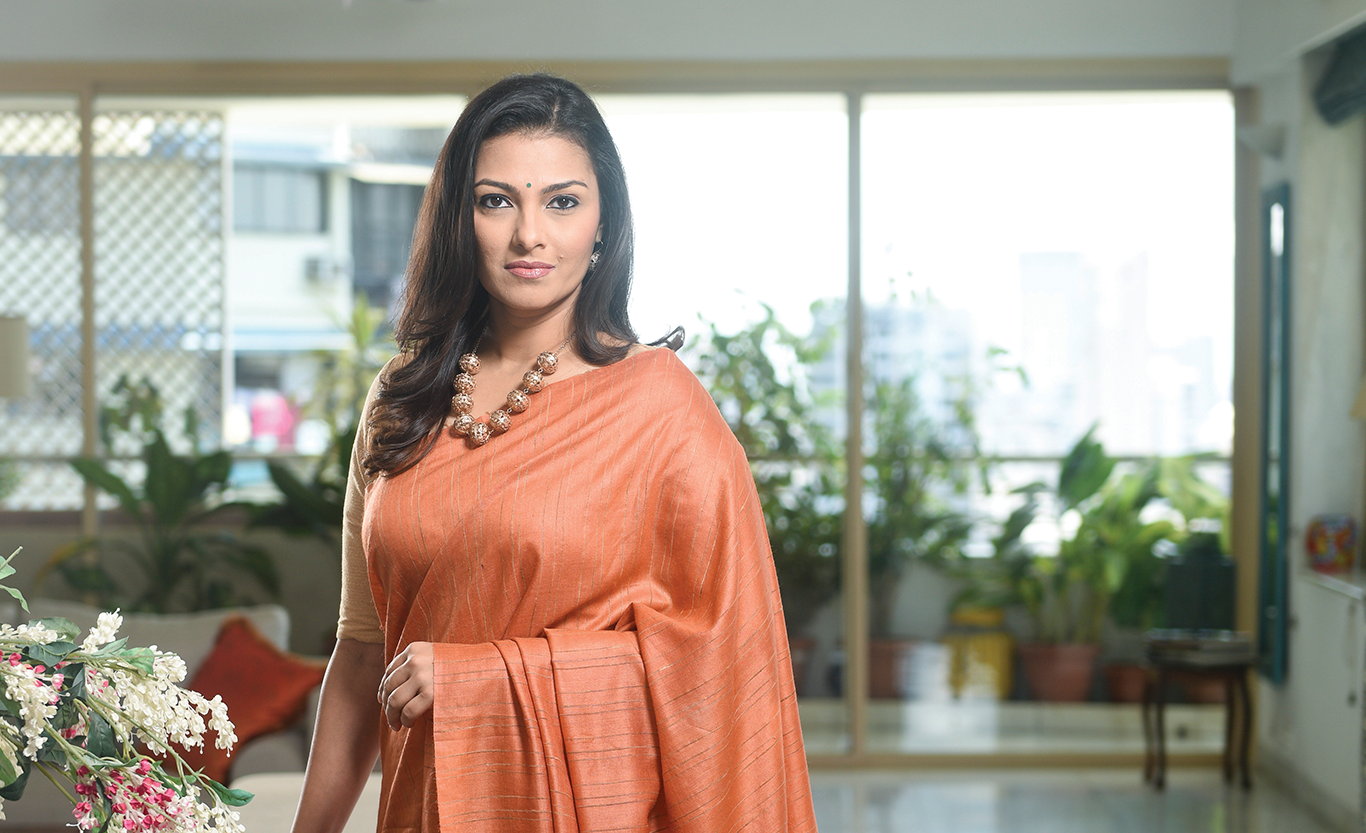 Letter from the
Managing Director
We are enhancing diagnostic value with innovative testing to bring greater trust and confidence to healthcare. And by co-creating new values with our stakeholders, we strive to contribute to the development of healthcare and the healthy lives of people.
read more
Our Value Creation Process
Leading Our Growth Endeavours

Financial Capital
We primarily use debt and equity raised from our investors and creditors.

Service Capital
We leverage our service network labs and state-of-the-art laboratories for achieving the ultimate results.

Intellectual Capital
Our digital ecosystem, along with the knowledge-based tangible assets, blended with our ethics, help us deliver effective customer service.

Human capital
We train and nurture the skills and experiences of our employees to conduct test carefully and accurately.

Social and Relationship Capital
Our relationship with our societies, customers, partners, associated doctors, and Government enables us to address their needs for them.
Natural Capital
We believe in playing an effective role of good global citizen by reducing our environmental footprint through various initiatives.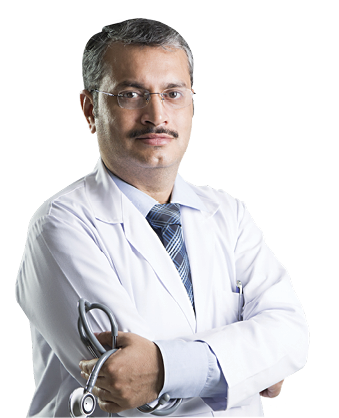 Vision

Mission

Values
Focus areas
Organic and inorganic are the cornerstones that will propel growth, in the way forward

Aggressive network expansion to establish better connection with our customers

Creating easier and more engaging interaction with our customers

Productivity of existing young network
Risk and Opportunities
Regulatory

Competition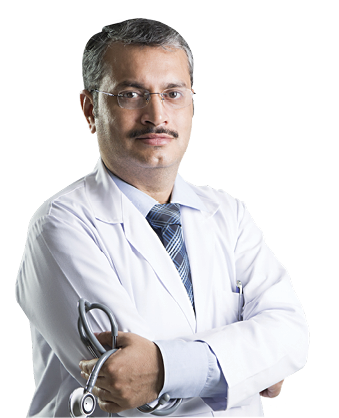 Financial Capital
Revenue from Operations amounted to INR 1,228 Crores
Turnover increased by 23%
EBITDA increased by 21%
PAT increased by 17%

Service Capital
More than 4000% tests & profiles
26mn tests & 13.4mn patient visits in FY 2021-22
Over 12000 patient touchpoints

Intellectual Capital
Created digital ecosystem for all stakeholders

Click<>Brick: Created seamless omni-channel experience

Enhanced patient experience with an automated multi-model experience (Web, Mobile App, WhatsApp, Chat)

Human capital
With over 60% of the workforce belonging to the millennial generation, the team is young, enthusiastic, and motivated
4500 highly skilled and motivated employees

Workplace equality and a strong work culture

Social and Relationship Capital
We have been at the forefront of organizing impactful camps and leading numerous workshops for various segments of society

To make a difference in the lives of those we touch, we collaborate with societies, corporate groups, educational institutions, Government bodies, NGOs, wellness foundations, and a variety of other organizations

We have identified four distinct areas to contribute and truly make a difference through well-designed programs
Natural Capital
LED lights have replaced with the traditional lights in all of our corporate offices and labs to save energy

Our largest lab (The Global Reference Lab in Mumbai) has a sewage water plant, and treated water is used for toilet flushing and gardening

Being a responsible entity in the healthcare fraternity, we take great effort to ensure the safe disposal of biomedical waste through Pollution Control Board-approved agency

Our EHS policies and its standard operating procedures, apply to the Company and its subsidiaries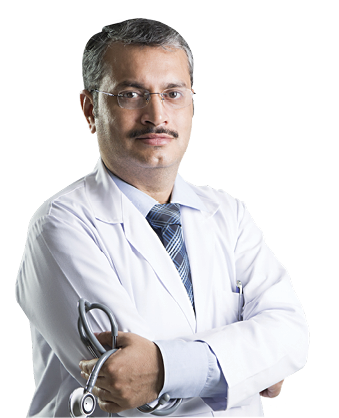 Shareholders
We aim to deliver consistent, competitive, profitable and responsible growth.
Our people
We aim to reward people fairly for the work they do, while helping them find their purpose, to bring out the best in them.
Customers
We aim to provide accurate test results along with best-in-class home visit service.
Our Partners
We establish strategic partnership with Third-Party Patient Service Centers in India, Africa and Middle East, expanding our geographic reach.
Government
We provide best-in-class service to the Government contracts we receive.
Society
We believe in making healthier planet while contributing to a fairer and more socially inclusive world.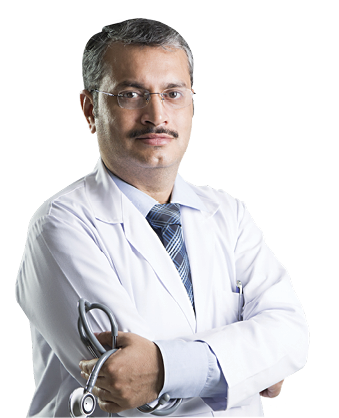 Meet the Board
Leadership Team
Dr. Sushil Kanubhai Shah
Designation: Chairman & Executive Director
Qualification: Bachelor's Degree in Medicine and Surgery and Ph.D Medicine in Pathology and Bacteriology from University of Bombay.
Exprience: More than four decades of experience in Pathology business
---

Mr. Sushil Shah is the Founder of the Company and has been a Director on our Board since 2005. He was awarded the Maharashtra Gaurav Award by the Government of India and the Lifetime Achievement Award at the Six Sigma Healthcare Excellence Awards. He was also awarded the Rajiv Gandhi Excellence Award by the Indian Solidarity Council and the Rashtriya Chikitsak Ratna Award by the National Education & Human Development Organization.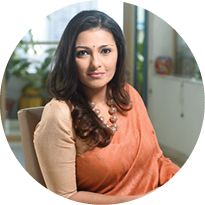 Ms. Ameera Sushil Shah
Designation: Promoter & Managing Director
Qualification: A Degree in Finance from The University of Texas at Austin and the prestigious Owner-President Management (OPM) Program at Harvard Business School.
Exprience: More than two decades of experience in Pathology business
---

Ms. Ameera Sushil Shah has been a Director on our board since 2008. A global thought leader in the Healthcare industry, she has played an instrumental role in changing the Pathology industry landscape in the country; from being a doctor led practice to a professional corporate group in an extremely unregulated, competitive, and fragmented market.
Over the two decades, Ms. Shah has built the organization across the board, and has been a dynamic driving force behind the entire corporate transformation and the sustained growth of Metropolis. Due to its unique growth model and competitive advantage, Metropolis has attracted three rounds of investment by reputed private equity investors. Under the leadership of Ms. Shah, Metropolis was successfully listed at the stock exchanges in 2019 and within three years of its listing, we cemented a position of trust with international and domestic investors by posting industry leading performance every quarter and delivering good returns on their investments. Upholding the highest standards of corporate governance and business ethics, Metropolis has built exceptional value for all our stakeholders.
Ms. Ameera Shah is the recipient of the Entrepreneur of the Year Award in healthcare category for the year 2021 from Ernst & Young. Ms. Shah is one of the three women to ever receive this award in the past 20 years and the youngest woman ever to receive this award. She has been named amongst 'Asia's Power Businesswoman' (2020) by Forbes Asia, 'Fifty Most Powerful Women in Business' by Fortune India (2017, 2018, 2019, 2020, 2021) and Business Today (2018, 2019, 2021). She has been bestowed with multiple awards for her outstanding performance & excellence in diagnostics business and entrepreneurship from various reputed organizations.
Ms. Ameera Shah is an eminent industry spokesperson and has been a speaker in various National and International forums, industry events and conclaves. She has been an active member & has served senior level positions in key industry bodies that drives policy decisions at the Center. She is currently serving as a Vice-President of NATHealth (Healthcare Federation of India).
Ms. Shah was an Independent Director for Marico, Kaya in the past and is currently on the board for reputed Indian companies such as Torrent Pharma, Shoppers Stop. She is also an Advisor to Baylor College of Medicine, Texas. She is also on the global Advisory Board of AXA, a Paris headquartered company with USD 700 bn asset under management.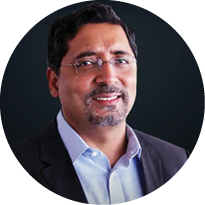 Mr. Vivek Gambhir
Designation: Non Executive Independent Director
Qualification: Bachelor's degree in both Science and Arts from Lafayette College, Pennsylvania; Holds Master's degree in Business Administration from Harvard University.
Exprience: More than ten years of experience in Operations and Strategy
---

Vivek Gambhir is currently associated with Imagine Marketing India Private Limited (BoAt Lifestyle) as the Chief Executive Officer. Prior to joining BoAt Lifestyle, he worked with Godrej Consumer Products Limited & its associate companies. He was also a founding member of Bain's consulting operations in India and led the firm's FMCG practice in India. He has been a Director on our Board since September 2018.
Mr. Sanjay Bhatnagar
Designation: Non Executive Independent Director
Qualification: Master's degree in Engineering from Stanford University and Business Administration from Harvard University.
Exprience: More than 16 years of experience in project development, marketing, and operations management
---

Sanjay Bhatnagar has served as the Chairman of the American Chamber of Commerce in India and as a Board member of the US India Strategic Partnership Forum. Prior to joining the Company, he has worked with Enron India Private Limited, WaterHealth International Inc. and the THOT Capital Group LLC. He has been a Director on our Board since 2018.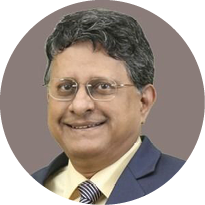 Mr. Milind Sarwate
Designation: Non Executive Independent Director
Qualification: Chartered Accountant, Cost Accountant, Company Secretary and a CII-Fulbright Fellow (Carnegie Mellon University, USA)
Exprience: 31 years of executive experience with long stints as CFO, CHRO (Marico & Godrej). 16 years of non-executive directorships on listed company boards.
Awarded ICAI CFO Award (2011), CNBC TV-18 CFO Award (2012) & CFO India Hall of Fame induction (2013)
---

Mr. Milind Sarwate is the Founder & CEO of Increate (https://increate.in/). He provides advice and mentorship in business and social value creation, governance, and capability-building. Mr. Sarwate has been a Director of the Company since 2018. He has been serving as an Independent Director in both listed and unlisted companies, with a focus on audit committee roles. He is currently on the Board of companies such as Asian Paints, Mahindra Finance, Nykaa, Hexaware, OmniActive Health, and Eternis. His previous Board memberships include Mindtree, International Paper, House of Anita Dongre, and CARE Ratings. Besides Directorships, he is also an Advisor, Mentor and ESG Contributor.
He invests in promising businesses and social enterprises and recently set up a not- for-profit Company, Increate Foundation. He is currently an Advisory Board Member for a School Support NGO – Educo.
Ms. Anita Ramachandran
Designation: Non Executive Independent Director
Qualification: MBA (Finance) from the Jamnalal Bajaj Institute
Exprience: More than 40 years of experience as a Management Consultant
---

Anita Ramachandran began her career in the Management Consultancy division of AF Ferguson & Co (the KPMG network company in India then) in Mumbai in 1976 as the first woman consultant in the firm and worked in a wide range of areas from finance, industrial market research, strategy, and human resources consulting. She founded M/s. Cerebrus Consultants in the year 1995 to focus on HR advisory services, which has now established itself as a specialist firm in the HR field. Anita has worked with over 350 companies in South Asia on a range of HR issues. Her wide general management consulting experience and insights on HR has enabled her to be a strategic advisor to many family groups. She supports many organizations in the social sector through pro bono professional work and remains deeply committed to working with women.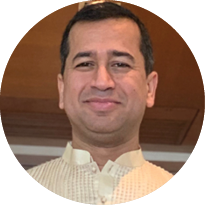 Mr. Hemant Sachdev
Designation: Non Executive Director
Qualification: BA (Political Science) from Delhi; An alumni of Harvard Business School
Exprience: More than 20 years of experience
---

Mr. Hemant Sachdev is a BA in Political Science from Delhi and an alumni of Harvard Business School. He is a first generation entrepreneur and has over 2 decades of experience. He has his business interests in Retail, Distribution and Education.
read more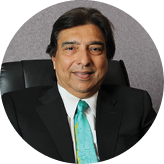 Dr. Sushil Kanubhai Shah
Chairman and Executive Director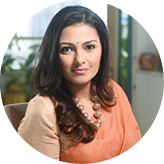 Ms. Ameera Sushil Shah
Managing Director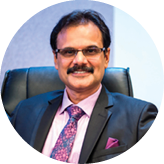 Mr. Vijender Singh
Chief Executive Officer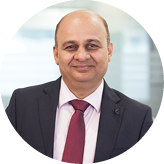 Dr. Nilesh Jadavji Shah
Group President and Chief of Science and Innovation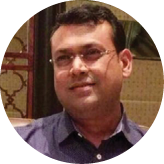 Mr. Rakesh Agarwal
Chief Financial Officer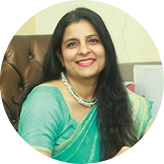 Ms. Ishita Medhekar
Chief Human Resource Officer
Mr. Kannan Alangadan
Chief Operating Officer – Operations, Healthtech Business and Services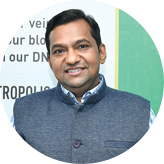 Mr. Sriram Iyer
Chief Revenue Officer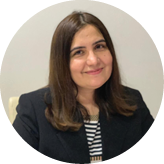 Dr. Kirti Chadha
Chief Scientific Officer
read more