Home > Hdl Test in Matunga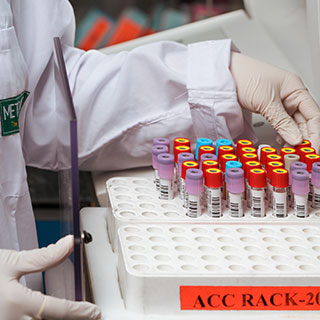 A HDL cholesterol test measures the amount of good cholesterol in your blood.
Blood Collection at Home
Smart Report with Trend Analysis
8-stage MET Protocol
Certified CAP & NABL Labs
HDL Cholesterol test is almost always ordered together with Lipid Profile to determine an individual's chances of suffering from heart disease. HDL Cholesterol test is also ordered for patients who are under high risk (ie above 45 years old, into heavy smoking, has hypertension, diabetes mellitus and a family history are some of the risk factors.) HDL cholesterol along with lipid profile are routine tests and form a part of the preliminary analysis used to assess cardiac health.
Doctors usually recommend this test for people who:
Have diabetes
Have a history of heart diseases
Have high bp
Smoke frequently
HDL Cholesterol is called as the good cholesterol is a test to determine the said amount, as it's very important to have good and high amount of HDL in the blood, as it carries bad cholesterol from blood to the liver where it gets removed. Thus, HDL is beneficial to the body and high levels are desirable and indicate protection from the risk of heart disease.
Reference Values Of Hdl Test
Reference range depends on age, gender and medical history
Desirable: A HDL cholesterol level above 60 mg/dL is considered desirable and reflects a low risk of heart disease
Interpretations
If HDL-C is less than 40 mg/dL for men and less than 50 mg/dL for women, irrespective of other lipid parameters it indicates high risk for heart disease.
HDL-C of 60 mg/dL or higher is associated with a less than average risk of heart disease.
HDL Cholesterol although has its own independent significance, it should always be evaluated with other lipid parameters, medical history and risk factors.
Basket
(0 items)
TruHealth Checkups
Find the most suitable checkup for you from our range of TruHealth Checkups
Why Metropolis?
Metropolis has a team of 200 senior pathologists and over 2000 technicians delivering diagnostic solutions in the areas of routine, semi specialty and super specialty domains like Oncology, Neurology, Gynaecology, Nephrology and many more.
We offer a comprehensive range of 4000+ clinical laboratory tests and profiles, which are used for prediction, early detection, diagnostic screening, confirmation and/or monitoring of the disease.
Trusted by Leading Doctors & Hospitals
Over 2000+ Scientific Officers
Proficiency Testing for Accurate Reports
Frequently Asked Questions
Our Blog
Take a look at some of the related content from our blog
What Our Customers Say
We're satisfying our customers every day since 1980

Bena Patel

Sharmila Vaishnav

Ishwarakrishnan

Chris Bessell

Prabhu Gopalakrishnan

Kedar Ambekar
Our Global Reference Lab
Accreditations