 Intellectual
Capital
Intellectual capital supports our commitment of increasing the number of lives that benefit from our focused, high quality and affordable services offered. Moving along this path of quest, our ongoing investment in intellectual capital allows us to remain the pioneers while focusing on the highest standard of quality.
Our team of scientists and doctors are always in pursuit of knowledge and key developments in pathology across the world. Our Research and Development team customises each test before introducing it to the test menu.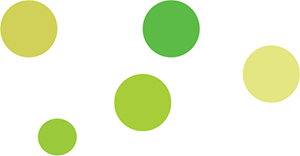 Digital technology-led initiatives
Launched Mobile Application
IT Systems
Digital transformations
Our investment in Information Technology system allows us to fully integrate and automate processes ranging from registration, bar-coding, and billing of specimens to analysis and reporting of test results. This helps us:
Achieve standardisation across our operations
Reduce incidence of errors due to human intervention
Monitor technical operations through enhanced IT Systems
Track our key performance metrics closely
Provide convenience to our patients and customers, by allowing them to book appointments, complete registration, and access test reports online
Research & Development expertise
Tests validated and added to the test menu
Private laboratory to commence Covid -19 testing
Covid-19 and antibody testing
Ready in Mumbai, Pune, Thane, Bengaluru, Chennai, Delhi, Cochin
Globally compliant
quality standards
Mumbai Lab is CAP accredited since 2005 *(College of American Pathologists, global gold standard in laboratory accreditations)
NABL Accreditation follows ISO-15189 Standard and is recognised by ILAC & APLAC GRL and 11 RRLs have NABL accreditation.
More than 75% reports are generated by accredited labs. Many of our doctors are assessors, lead assessors for NABL.
Some senior doctors are committee members of NABL, WHO, Government & NGO committees.