Indian diet for pregnant women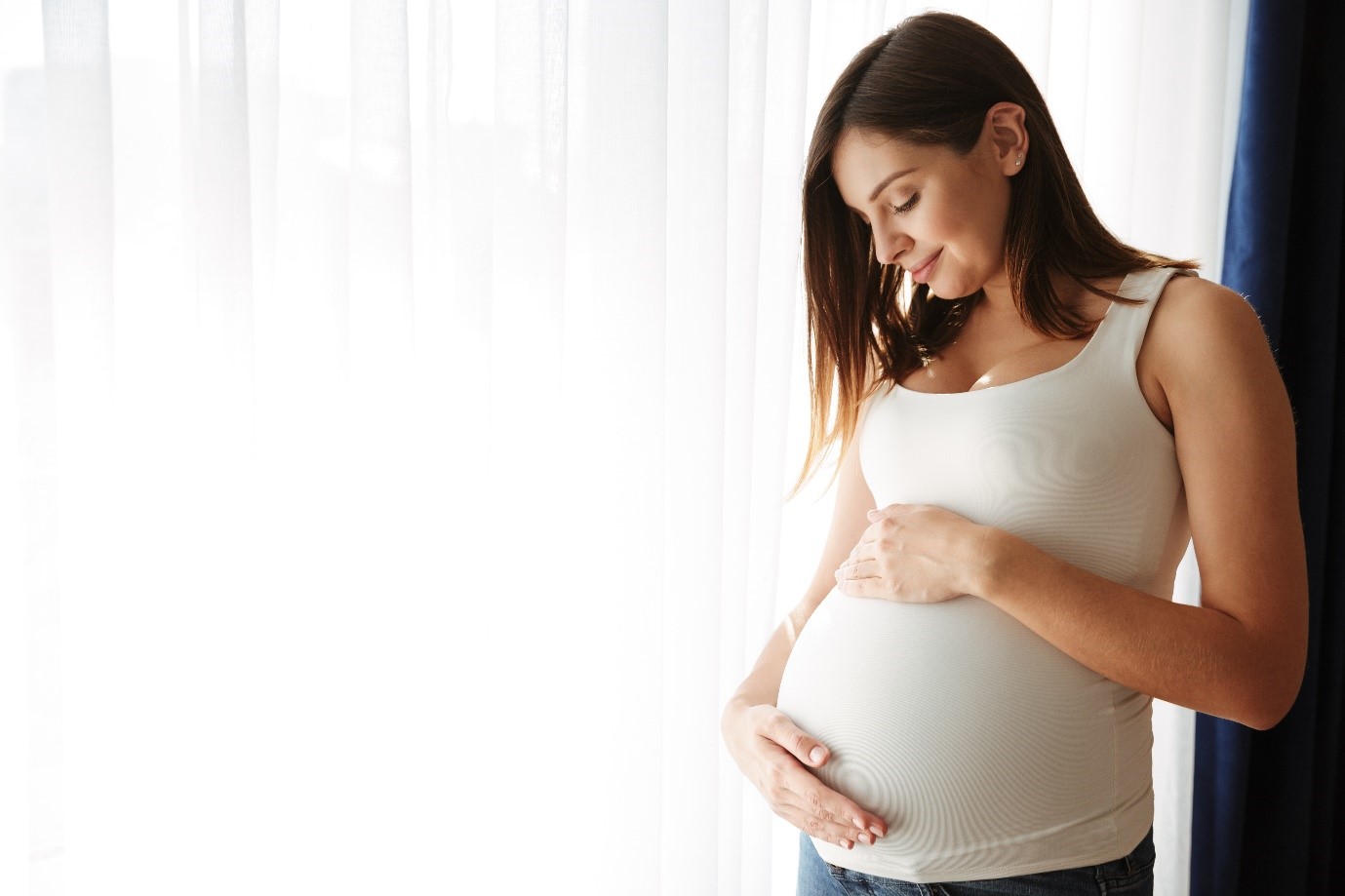 Accurate and Safer Diagnosis with Metropolis PregascreenTM Reflex Testing with NIPT: A Metropolis Study
In the realm of prenatal care, ensuring the health and well-being of both mother and child is paramount. The early detection of chromosomal anomalies in fetuses plays a crucial role in providing families with accurate information and facilitating informed decision-making. The advancement of medical technology has led to the development of innovative screening approaches, offering more accurate results and reducing the need for invasive procedures. One such groundbreaking method is the Metropolis PregascreenTM reflex testing with Non-Invasive Prenatal Testing (NIPT), which promises accurate and safer diagnosis. Understanding Prenatal Screening Prenatal screening has undergone significant evolution over the years, moving from basic ultrasound assessments to sophisticated genetic testing methods. Traditional approaches, such as maternal biochemical dual and quadruple markers, have been widely used to assess the risk of fetal chromosomal abnormalities. However, these methods have limitations in terms of their detection rates and potential for false positives. Enter Metropolis PregascreenTM Reflex Testing The Metropolis PregascreenTM reflex testing approach introduces a paradigm shift in prenatal screening. This innovative strategy combines traditional maternal biochemical markers with cutting-edge technology to provide more accurate and comprehensive results. The crux of this approach lies in the incorporation of NIPT, a method that evaluates cell-free fetal DNA (cfDNA) from maternal blood to detect common chromosomal abnormalities. The Metropolis Study To assess the clinical validity of the Metropolis PregascreenTM reflex testing approach, a comprehensive study was conducted. The study involved analyzing retrospective data from 51,574 Indian women who underwent maternal marker screening between January 2021 and March 2022. The goal was to determine the effectiveness of this approach in accurately identifying high-risk cases and providing a safer diagnostic path. The study yielded promising results, showcasing the potential of the Metropolis PregascreenTM reflex testing approach. Out of the total high-risk cases identified through traditional screening methods, a significant portion—34.65%—opted for NIPT. This choice reflects the growing trust in the accuracy and reliability of NIPT in identifying chromosomal anomalies. Furthermore, the study demonstrated that NIPT had the ability to reclassify a substantial percentage of high-risk cases as low risk, leading to a more accurate assessment and potentially reducing unnecessary stress for expectant parents. Advantages of Metropolis PregascreenTM Reflex Testing The Metropolis PregascreenTM reflex testing approach offers several advantages that contribute to accurate and safer diagnosis: Reduced Need for Invasive Procedures: One of the most significant benefits is the reduced reliance on invasive procedures like chorionic villus sampling and amniocentesis. NIPT provides a non-invasive option that yields accurate results without the associated risks of miscarriage. High Accuracy: The study showcased that the accuracy of NIPT, when integrated with the Metropolis PregascreenTM reflex testing approach, is comparable to karyotyping, the gold standard for chromosomal anomaly detection. Informed Decision-Making: Accurate and early diagnosis empowers expectant parents with the information they need to make informed decisions regarding their pregnancy. Safer Diagnostic Journey: By minimizing the need for invasive procedures, the approach reduces potential risks to both the mother and the fetus, leading to a safer diagnostic journey. Conclusion The Metropolis PregascreenTM reflex testing approach with NIPT heralds a new era in prenatal care. Its ability to accurately identify high-risk cases and provide a safer diagnostic path signifies a positive transformation in the way we approach prenatal screening. The study's findings underscore the significance of integrating advanced technology with traditional screening methods to achieve more accurate results, greater patient satisfaction, and ultimately, healthier outcomes for both mothers and their unborn children. As we continue to embrace the potential of innovative approaches, we move closer to a future where accurate and safer diagnoses become the norm in prenatal care. Read the Original Article here - Clinical utility of PregascreenTM reflex genetic testing for pre-natal screening in Indian population: A new diagnostic approach - IJOGR
DASH Diet: Chart, Meal Plan, Meaning, and Benefits
Introduction Diabetes is the increased glucose or sugar level in a person's blood. When your body fails to produce enough insulin, the glucose level in your body rises automatically. The most common type of diabetes is type-2 diabetes. It is prevalent among adults. However, children are often victims of type-1 diabetes. It is also called juvenile diabetes.  Diabetes is a common medical condition. According to the World Health Organization (WHO), nearly 422 million people have diabetes. In India, the prevalence of diabetes is almost 11.4%. However, the 2019-2021 reports revealed that India saw 31 million new cases dealing with diabetes, a rise of 46%. The rate of diabetes in the United States is also growing. Almost 37.3 million people covering 11.3% of the total population, have diabetes. What is more disturbing is that many of them are unaware of their condition.  Diabetes may damage internal organs like kidneys, heart, eyes, and blood vessels. Nearly 1.5 million people die due to diabetes every year. To curb the growing menace, doctors and dieticians are promoting a new type of diet—dash diet. It is said that dash diets can help you control your blood sugar levels naturally. The dash diet is simple and easy to follow. What is a Dash Diet? DASH stands for Dietary Approaches to Stop Hypertension. As the name suggests, the dash diet is recommended to reduce blood pressure. However, in the past few years, doctors are recommending this diet to patients dealing with diabetes, especially type-2. The diet is simple. It allows you to eat a spoon full of your favourite dish. However, the diet focuses on limiting the quantity of a serving while increasing the number of servings a day.  Who is a Preferred Candidate for Dash Diet? Though the dash diet is primarily recommended for people with blood pressure and diabetes, anyone can try it for a healthy life. Research says that the dash diet can positively affect everyone, especially children. You must visit your doctor for a consultation. Once your doctor certifies that you are a good fit for the dash diet, you can rest assured. Visit a designated dietitian and get your diet chart according to your body requirements.  Is it Tough to Maintain a Dash Diet? Every new practice seems to be difficult at first. But, once you initiate the program and stick to it diligently, you will find it easy. The dash diet is easy to follow. You can continue enjoying your favourite dishes but in moderation. However, you may have to say goodbye to salty and sweet snacks. Relay your preferences to your dietitian and get a chart prepared accordingly.  What Can You Eat in A Dash Diet? You can eat almost everything. The dash diet primarily focuses on whole grains, green vegetables, and lean meat. Let's dig more into it: Whole grains: Bread, chapatti, pasta made of whole grains, brown rice, oat cereals, quinoa, and other whole grains if possible. Fresh vegetables: All kinds of vegetables, especially green leafy ones like spinach, kale, and collard greens. Add colourful vegetables like carrots, beetroots, beans, bell peppers, and tomatoes Protein (Lean): Chicken, beef, turkey, lamb, and fish. Avoid organ meats like liver and brain—tofu for vegetarians Fruits: Fresh fruits like apples, bananas, berries, citrus fruits, and melons Nuts and Seeds: Almonds, peanuts, pistachios in nuts, sunflower and pumpkin seeds, and lentils and chickpeas in legumes Dairy products: Low-fat milk, cheese, and yoghurt You do not have to go from one store to another to find the right ingredients. All these items are easily accessible in the market. A Sample of Servings Per Day Whole grains: Rice: 98 gms; chapatti: 1; cereals: 28 gms Vegetables: Green vegetables: 30 gms; others: 45 gms Protein: 28 gms; egg:1 Fruits: Apple: 1; others: 40 gms Dairy products: Milk: 240 ml; yoghurt: 285 gms; cheese: 45 gms Oil and fat: Oil: 1 teaspoon; mayonnaise: 1 tablespoon; olive oil for salad: 2 tablespoons Nuts and seeds, and Legumes: Nuts: 50 gms; seeds: 16 gms; legumes: 40 gms You can have snacks in limited servings, 5 or less, weekly. Try to eat in moderation so you do not exceed the 2,000-calorie limit daily. This is a general serving number for each day. Your dietitian will instruct you properly.  Book Sugar Test Conclusion Dash diet is for everyone. A good dash diet can reduce the chances of getting diabetes by 20% in the future. You can start a dash diet for your entire family to ensure good health. However, you should always consult a certified dietician and get a customized diet chart for everyone in your family. This is because every individual requires nutrition according to their health condition. It may seem challenging initially, but you will get used to it. Try to follow the instructions of your health provider strictly. You must check your blood sugar level regularly to ensure the changed diet works positively.  Metropolis Healthcare stands amongst the leading diagnostic centres in India. They have one of the largest chains spread throughout the country. Visit the nearest Metropolis Healthcare Care to monitor your blood sugar level. They are reputed in the market for their satisfactory services.
A Healthy Pregnancy Diet Plan Every Woman Should Know
Introduction Do you know that a pregnant woman requires approximately 300 extra calories per day to maintain a healthy pregnancy? Yes, that's right! To gain these calories, one must follow the best diet for pregnant women, which includes whole grains, protein, fruits, and vegetables. Furthermore, sweets and unhealthy fats must be kept to a minimum. We know how challenging it is to carve out a balanced and healthy daily diet for pregnant women. Therefore, we bring you a list of beneficial foods and beverages for an ideal Indian diet for pregnant women. This food list takes care of the nutritional needs of the baby and ensures the holistic health of the mother-to-be. Diet for Pregnant Women: Pre-Breakfast Snack Ideas Dry fruits (10 to 12 pieces) One glass of cow milk (plain) Banana milkshake Almond milk Carrot juice Tomato juice Apple juice Breakfast Ideas Bowl of fruit salad (including apricots, apples, dates, banana, sweet fig, and oranges) Rava upma with vegetables Vegetable poha with chillas Oats with 2 boiled eggs Vegetable omelette Whole wheat toast, butter, and omelette Stuffed parathas (with fillings of potatoes, dal, spinach, carrots, paneer, or beans) with curd Cheese and vegetable sandwich Cheese toast Rice sevai with vegetables Vegetable khandvi Mid-Morning Snack Ideas Chicken soup Spinach soup Tomato soup Carrot and beetroot soup Creamy spinach soup Pumpkin (kaddu) soup Banana milkshake Diet for Pregnant Women: Lunch Ideas Plain paratha with curd and a bowl of dal Chapati with dal, curd, and a bowl of vegetable Peas and carrot stuffed paratha made with butter and a bowl of curd Vegetable khichdi Curd rice Rice and chicken curry Green peas pulao or jeera pulao with raita Rice, vegetables, and dal with a green salad Rice, dal, vegetable raita with one fruit Pea lemon rice with a green salad Chicken salad with vegetable soup Grilled chicken with curd Rice with kofta curry Paneer paratha made with butter and green salad Stuffed paratha with sprouts salad Evening Snack Ideas Chicken cutlet Bread cutlet Chicken sandwich Corn and cheese sandwich Roasted peanuts Dry fruits with dried dates Milk porridge with sevai, oats, or daliya Vegetable daliya Tomato and spinach idli Vegetable idli Mixed-veg uttapam Vegetable sevai Carrot halwa Lauki halwa Fresh fruit smoothie (banana or strawberry) A cup of green tea Dinner Ideas Chicken rice or vegetable pulao with a bowl of curd Mixed dal khichdi, curd, vegetable curry Rice, spinach veggie, dal, green salad Plain paratha with curd (or buttermilk) Roti, dal, vegetable of choice, curd (or buttermilk) Diet for Pregnant Women: Foods and Beverages to Consume Water: Drinking about 10 to 12 glasses of water is imperative during pregnancy. Adequate water helps the protective fluid (or amniotic fluid) around the foetus and boosts better digestion as well. Dairy products: They are loaded with rich nutrients like vitamins and calcium that assist the baby's development. Leafy green vegetables and broccoli: Dark green vegetables like broccoli are a good source of folate, antioxidants, and vitamins, including A, B6, C, and K. They promote haemoglobin supply, healthy bones, and keep skin problems at bay. Sweet potatoes: Sweet potatoes contain high levels of beta carotene (vitamin), which is vital for fetal growth and development. Salmon: Regular consumption of salmon must be included in the Indian diet for pregnant women as it can boost docosahexaenoic acid (DHA), commonly known as an omega-3 fatty acid. The need for docosahexaenoic acid (DHA) increases during the third semester of pregnancy. Legumes: Enriched with plant-based nutrients like iron, protein, fibre, and calcium, legumes are a good source of plant-based nutrients that must be included in the daily diet of pregnant women. Eggs: Eggs are amongst the best sources of protein. They boost amino acids and choline, among other beneficial vitamins and minerals. Lean meat: A healthy diet for pregnant women must include good quality protein, which comes from lean meat. Lean meat has good amounts of iron, vitamin B, and essential minerals. Berries: Berries help in increasing your water intake as they pack lots of water and nutrients like healthy carbohydrates, fibres, and vitamin C. Dry fruits: A handful of dry fruits pack zinc, potassium, calcium, and fibre. They prevent constipation during pregnancy. Whole grains: The growing foetus requires minerals and vitamin B for its development. Whole grains are fortified with folic acid and provide essential nutrients required by the baby. Food and Beverages to Avoid During Pregnancy Unwashed food: Unwashed fruits, vegetables, and especially meat can expose you to toxoplasma gondii (a harmful parasite), which can cause serious complications in pregnancy. Caffeine: While chalking out the best diet for pregnant women, caffeine must always be kept out of the list! Caffeine is known to increase your blood pressure and heart rate, both of which are detrimental and risky in pregnancy. Alcohol: Alcohol consumption can lead to structural defects in the baby. If a woman consumes alcohol in the first trimester, the chance of abnormal facial features in the baby rises. Processed junk foods: Junk food cravings are real and happen to all women during pregnancy. However, you must always stay away from processed junk foods (like cookies, candies, pizza, burgers, and baked goodies made from white flour) as they can increase the toxic acrylamide levels in the mother's body. Unpasteurised foods: Unpasteurised foods, including fruit juice, milk, or cheese, may contain food-borne illnesses causing bacteria like E. coli, campylobacter jejuni, and listeria. Raw sprouts: Raw sprouts are not among the ideal diet for pregnant women, and their consumption can make you sick. Raw sprouts grow in warm and humid conditions, an environment that is conducive for bacteria to flourish. Raw or undercooked fish: Raw fish contain bacteria, parasites, and microorganisms, which exposes you to several illnesses. Undercooked and processed meat: Undercooked meat that carries microorganisms can make you sick. Processed meat that contains listeria bacteria can cause vomiting and food poisoning among pregnant women. Raw eggs: Raw eggs contain the bacteria called salmonella, and their consumption can lead to a host of health problems like food poisoning, diarrhoea, and vomiting. Conclusion Good eating habits in pregnancy have a long-lasting positive effect on your baby's growth and development. A healthy diet for pregnant women also ensures a hassle-free pregnancy experience. Based on these suggestions, a personalized diet chart can be formulated in consultation with your doctor and dietician.
Most Viewed
Featured News