Fight weak bones naturally with these 5 foods rich in vitamin D
Vitamin D, also known as the sunshine vitamin, is an essential nutrient required for maintaining health and wellness. It is both a nutrient you eat and a hormone your body produces when exposed to sunlight. This fat-soluble vitamin is notably responsible for calcium absorption in the body, thus improving bone mineral density. It also regulates cellular growth and supports the immune and neuromuscular functions in the body. Some studies suggest that vitamin D can help control infections and alleviate inflammation. In addition, there are claims that vitamin D can play a role in protecting you from diseases such as diabetes, heart disease, and even depression. Are you sure you are getting enough vitamin D in your diet? Check your vitamin D levels with a simple blood test in the comfort of your home.Since vitamin D is involved in so many bodily functions, you cannot take a deficiency of vitamin D lightly. Lack of vitamin D can cause a plethora of conditions such as rickets, osteoporosis, osteomalacia, brittle bones, a weakened immune system, inflammation, muscle fatigue, and weakness. A lack of vitamin D can even affect your nervous system. The Recommended Dietary Allowance of vitamin D for all Indian population, in general, is 400 IU (10 mcg) daily.* Some sources mention that for adults over 70, it should be 800 IU (25 mcg). Consult a doctor to help you understand how much vitamin D you need as per your sun exposure. For people who don't or cannot spend a lot of time outdoors, it can be difficult to get enough vitamin D and doses might be higher. If you have concerns that you are not getting enough vitamin D from direct sunlight, consuming the following vitamin D-rich foods will help increase the overall amount of vitamin D in your body. Here are 5 food groups that are rich in vitamin D: 1. Egg Yolks Whole eggs are the healthy and wonderfully nutritious food, which you will ever find! Although most of us avoid eating egg yolks as they have historically gotten a bad rap for raising levels of bad cholesterol in the body. Skipping egg yolks in favor of egg whites will decrease your calorie and fat intake but you will be missing out on some of the protein, key nutrients such as choline, essential for brain development, and several of the minerals in yolks, such as selenium and zinc, which play a role in boosting your immune system. And you will be missing out on vitamin D, too. One large egg has 44 IU which is 6 % of your daily value. Eating up to 3 whole eggs is considered safe for a healthy adult. So, enjoy them in moderation. 2. Fatty Fish Not only is fish a great option for protein but it is also rich in vitamin D. If you have vitamin D deficiency, it is mostly advised to eat fish on a daily basis. Fishes such as salmon, tuna, sardines, trout, hilsa, swordfish fish, and mackerel being good sources of healthy protein and omega-3 fatty acids, will be a great addition to anyone's diet looking to get more vitamin D. Include fish in your dinner plate three times per week. On average, 100 grams serving of salmon provides 988 IU of vitamin D, i.e., 124% of the daily value. 3. Milk and Milk Products Vegetarians need not worry! Being an excellent source of calcium, milk is also rich in vitamin D. Hence, including a glass of cow milk in your breakfast meal can improve the vitamin D level in your body. It will not only boost your metabolism but also will ensure that you don't feel worn out throughout the day. Full-fat milk has the maximum vitamin D content in it. Fat-soluble vitamins are lost when the fat is removed from the full-fat milk. One cup of milk provides about 115–130 IU of vitamin D which is 15–22% a person's daily requirement. Health experts and nutritionists also suggest that adding milk and milk products like yogurt, cheese, buttermilk, and butter to your daily diet may prevent you from many bone diseases. 4. Mushrooms Mushrooms, a kind of superfood that packs vitamin punch, are the only good plant source of vitamin D. They are extremely nutritional, contain an array of vitamins and minerals. But not all mushrooms have the same amount of vitamin D, it varies depending on the type and variety of the mushroom. While commercially grown mushrooms are often grown in the dark, they don't naturally offer a high amount of vitamin D, some are exposed to UV light, providing a larger dose of the vitamin as a result. A serving has 124-1,022 IU of vitamin D per 100 grams, depending on the amount of UV light the mushrooms are exposed to. So, it is always better to pick sundried mushrooms as they have higher vitamin D content. If you are vegetarian or vegan, specific mushrooms may be an option. These vitamin-loaded mushrooms are really tasty and can be easily incorporated into your diet. 5. Fortified Foods Natural sources of vitamin D are limited, especially if you are vegan or don't like fish. Fortunately, some food products are designed to add nutrients that don't naturally occur in the product. Manufacturers add vitamin D to many commercially available food products. These foods are then described as being fortified with vitamin D, or other nutrients. Common fortified foods with extra vitamin D and other nutrients include: cow's milk soy milk almond milk orange juice yogurt various breakfast cereals. These foods might contain 54-136 IU per serving. But fortified foods can contain added ingredients, like sugar or saturated fats that make the product less healthy. So, it is important to look for products with no added sugar. Eating plenty of these listed vitamin D-rich foods is a great way to get enough vitamin D. However, depending on a person's dietary preferences, consuming enough vitamin D may be difficult. Remember to not overconsume as excess vitamin D can cause the body to absorb too much calcium, leading to an increased risk of kidney stones and heart disease. We still suggest that the easiest way of getting your daily dose of vitamin D is spending time in the sun. Aim for 15-20 minutes of mid-day sun exposure at least twice per week. However, if this is not possible, vitamin D supplements like cod liver oil, maybe a beneficial choice.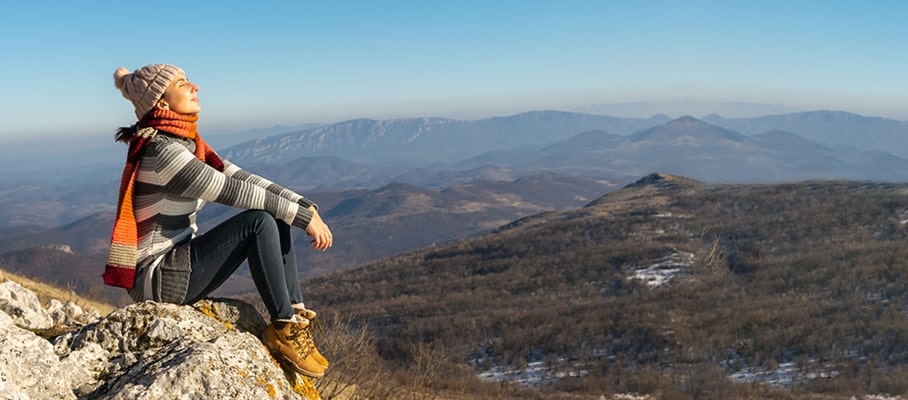 Why you need more vitamin D in the Winter
The sunshine vitamin, vitamin D, requires exposure to ultraviolet-B (UVB) rays from the sun for its synthesis. During the sunny summer days, making enough vitamin D can be very efficient. However, as soon as the winter arrives, less sunlight is available and the risk of vitamin D deficiency increases. As per many researchers, your body needs vitamin D not only to maintain bone health but also to keep healthy and to fight infections. The irony is that in winter, when you need vitamin D the most, you end up getting deficient for this essential vitamin.You can fix a problem only when you know it exists. Especially during the winter months, experts recommend a blood test that assesses the amount of vitamin D in the body. It is particularly important for you to get tested for vitamin D if you are over age 70, have darker skin, have malabsorption problems or take medicines that interfere with vitamin D absorption (for example, glucocorticoids). If you have liver and kidney disease, you can be often deficient in vitamin D. These organs are required to make the active form of the vitamin, whether it comes from the sun or from food. For a good gut health during winter Enough has been known and written about vitamin D deficiency leading to bone diseases like rickets in children and osteoporosis in adults. However, research has shown that vitamin D plays an important role in maintaining a healthy digestive tract. One of the ways vitamin D functions is by keeping the gut microbes healthy. If you have sufficient vitamin D levels, you are more likely to have those healthy gut bacteria just right in number and diversity. This helps reduce inflammation throughout the body. On the other side, low vitamin D levels can be associated with inflammatory bowel disease in some people. Strong immunity needs vitamin D There has been a lot of buzz around the role of vitamin D in boosting immunity. This holds great significance in the times of COVID-19 pandemic. Some scientists have claimed that the immune system has vitamin D receptors that determine which cells can use vitamin D. Having enough of this sunshine vitamin might help improve your ability to fight infections and reduce inflammation. Less time spent outside In the winter, you are more likely to catch infections. Also, you are more likely to lie comfortably in your cozy blanket and spend less time outside. This leads to more and more of us getting vitamin deficiency in the winter. Vitamin D and Calcium, the best friends Vitamin D helps you absorb calcium from your diet. Along with vitamin D, calcium plays a significant role in keeping your bone and muscles health intact.   Eat healthy to get enough vitamin D Apart from exposure to the sun, you can get enough vitamin D for your body through certain food items as well, including tuna, sardines, mushrooms and fortified dairy and orange juice. Adding vitamin D supplements can be a good way to reach the recommended vitamin D intake.Lack of sun exposure during the winter months would be less of a problem if diet provided adequate vitamin D. But there aren't many vitamin D–rich foods , and you need to eat a lot of them to cover up the recommended vitamin D intake of 10 μg/day (400 IU/day) for adults. The COVID-19 angle Some of the recent researchers have claimed that people who are deficient in vitamin D are more likely to get severe COVID-19 illness. Vitamin D deficient people might have a higher chance of getting hospitalized too. Whether vitamin D has any role in preventing coronavirus infection or not, it isn't clear yet and needs more data and robust evidence.Think you have symptoms suggestive of COVID-19? Book a COVID-19 test and get tested at home.  Overdoing is prohibited, too While you aim to get enough vitamin D, keep in mind that too much vitamin D can be harmful. Want to know exactly how much vitamin D healthy adults should have? Or confused about when to get tested for vitamin D? Check out this article to stay in the know. Remember that the same UVB rays that help in vitamin D synthesis, can damage your skin as well. Under the right circumstances, 10 to 15 minutes of sun on the arms and legs a few times a week can generate nearly all the vitamin D we need. However, various factors affect this synthesis: the season, the time of day, where you live, cloud cover, and even pollution levels. In addition, your skin's production of vitamin D is influenced by age, skin color, and sunscreen use. Book a vitamin D test to be sure if your levels are enough to support a healthy you. This winter, get tested on time and don't let your body suffer from lack of vitamin D by taking early steps.   Also read "Why and when you should get tested for Vitamin D?"
Most Viewed
Featured News