What Is Chikungunya? Symptoms, Causes, Diagnosis and Treatment
Introduction Chikungunya fever (CHIK) is a viral disease transmitted by the bite of infected female mosquitoes, Aedes aegypti, and Aedes albopictus. The causative organism is an RNA virus of the alphavirus genus, the Togaviriade family. The name chikungunya is derived from a Kimakonde language word meaning "to become contorted" or "to walk bent over," describing the stooped appearance of those affected with joint pain. Night-time biting mosquitoes are not significant vectors for Chikungunya. In this disease, infection results in a sudden onset of fever lasting two to twelve days and joint pain with or without swelling of small joints. The joint pain is often very serious, but it usually lasts only a few days or weeks. Sometimes, the joint pain may persist for several months. Some patients also develop a rash. In this health guide, we will discuss what Chikungunya is and its symptoms, how it is transmitted, the diagnosis, and how to prevent the disease. What are the symptoms of Chikungunya? The incubation period for Chikungunya is normally three to seven days. The general symptoms are joint pain and fever. Other symptoms may include headache, muscle pain, joint swelling, or rash. Symptoms of this disease usually begin 2 to 12 days after being bitten by an infected mosquito. Below are the most common symptoms: Fever: After some time, a person with Chikungunya will develop a high fever, lasting for two to 12 days. The fever will generally go away on its own, without any treatment. If you are worried about the fever, you can visit a doctor, who may prescribe medication to help reduce the fever. Joint pain: Severe and incapacitating, often involving multiple joints. The pain can last for several weeks and, in some cases, months. Some people will experience long-term joint pain, even after the fever has subsided. Headache: A general feeling of pain or pressure in the head can be one of the symptoms of Chikungunya. Always consult a medical practitioner if you experience severe headaches because they could signify a more serious condition. Muscle pain: Muscle aches and pains are other common symptoms of Chikungunya. The pain is often felt in the arms and legs, making it difficult to move around. In order to relieve the pain, you can take over-the-counter pain medication suggested by your doctor. Joint swelling: Swelling of the joints is another symptom of Chikungunya. The swelling is usually seen in the hands, wrists, and feet. Rash: Usually starts on day two or three of the illness. The rash is often itchy and can spread over the entire body. In some cases, the rash may be accompanied by small blisters. Chikungunya is a viral disease spread by the bite of infected mosquitoes. You should always consult the problem with a doctor if you experience any of the symptoms listed above. Early treatment and diagnosis are important to prevent serious complications. There is no specific treatment for Chikungunya, but the symptoms can be treated with pain relievers and fever-reducing medicines. What are the Causes Of Chikungunya Cause? There can be many causes of Chikungunya. It is caused by the chikungunya virus, but the most common one is infection by the chikungunya virus transmitted by the bite of the Aedes mosquito. People who live in or travel to areas where the virus is present can become infected if they are bitten by a mosquito carrying the virus. The virus is then transmitted to the person's bloodstream, where it can cause fever, joint pain, and other symptoms. Below are some of the most general causes of Chikungunya. Infection by the chikungunya virus: The chikungunya virus is transmitted by mosquitoes, and it can cause fever, joint pain, and rash. In some cases, Chikungunya can also lead to more serious complications such as pneumonia or meningitis. Other causes: There are other viruses that can cause chikungunya-like symptoms, such as dengue fever virus and Zika virus. In addition, certain medications (such as quinine) can also cause chikungunya-like symptoms. Treatment for Chikungunya typically involves relieving symptoms and supporting the immune system. Till now, there is no specific cure or solution for the virus, so prevention is the best way to protect against it. To reduce your risk of Chikungunya, you can take steps to avoid mosquito bites and limit your exposure to areas where the virus is present. Is Chikungunya deadly? In most cases, this infection is not fatal, and those who get infected often recover on their own. Also, someone who has once contracted Chikungunya is unlikely to become infected again. It is essential to see a doctor as soon as the first symptoms appear to rule out other diseases that might have similar symptoms but require different treatments, such as dengue fever. Although not usually fatal, Chikungunya causes painful and debilitating symptoms. Some patients experience unbearable joint pain for months and even years after infection. In some cases, pain and swelling can lead to disability. Children, the elderly, and people with underlying medical conditions (such as hypotension or heart disease) are most susceptible to infection. If Chikungunya strikes such a vulnerable person, it can lead to life-threatening complications. Chikungunya Prevention Most healthy adults infected with this virus do not require hospitalization. But the pain during illness can be so severe that patients must stay at home in bed for a week or even several weeks. In addition, patients need to drink enough liquids; otherwise, the fever can lead to dehydration. Often infected people are advised to sleep surrounded by mosquito nets and use other measures to prevent the spread of the disease. The infected need thorough care. Intense pain and intense heat can lead to weakness, dehydration, and sometimes other complications, especially if the patient has underlying medical conditions. It is especially important for the elderly and individuals with serious health problems to be under medical supervision, as they may develop breathing problems or other complications caused by fever and pain. Diagnosis of Chikungunya There are two common tests available for diagnosis of Chikungunya i.e., detection of antibodies and detection of viral RNA. Metropolis Healthcare Ltd. offer the following tests: Chikungunya IgM antibody and Chikungunya RNA detection by RTPCR. Detection of IgM antibodies is a screening test and a positive test should be confirmed by PCR. IgM antibodies rise in 3-4 days and may persist beyond 3 months. RTPCR is the test of choice as it detects infection earlyon and is diagnostic. Prevention and treatment of Chikungunya Prevention of Chikungunya starts with avoiding mosquito bites. The prevention can be done in the following ways: During "mosquito season" and when travelling to epidemically affected countries, use a variety of repellents, including products with DEET, Para methane diol, picaridin, IR3535, and lemon eucalyptus oil. All of the above can be quite effective, but be sure to follow the instructions on the package. Try to choose accommodation with mosquito nets on the windows or air conditioning when travelling. You can install mosquito nets on windows, doors, and above the bed for added protection. Wear long sleeves and trousers. If the skin is covered as much as possible with clothes, you will be less attractive to mosquitoes. In addition, their proboscis passes through clothes with difficulty, if at all. Read about Chikungunya before you travel. Find out in advance when to take extra precautions. At the Centers for Disease Control and Prevention, you can learn more about where this infection occurs and its epidemics. If you are travelling to areas where Chikungunya is common, use additional methods to prevent mosquito bites. For example, ensure the hotel has mosquito nets or air conditioners and gets plenty of quality repellents. If you're going to be outdoors, use coils, sprays, insect repellants, citronella candles, and mosquito traps. Use all possible protection methods simultaneously, as any one will always be insufficient. Be especially vigilant during daytime activities. Aedes aegypti and Aedes albopictus are the two mosquito species most commonly spreading Chikungunya and are most active during the day. Protect babies and young children. If you are traveling or going outside with small children, take additional precautions to prevent mosquito bites. Dehydration is a common complication of Chikungunya. Therefore, it is essential to drink enough fluids when you have this infection. If you have a fever, drink plenty of fluids such as water, juice, and soup. You can also use an electrolyte solution to replace the lost fluids and minerals. If you have an underlying medical condition such as heart disease, diabetes, or high blood pressure, be sure to follow your doctor's instructions. These conditions can complicate the course of Chikungunya and lead to serious complications. Is there a vaccine for Chikungunya? There is no such vaccine yet, and there is no specific treatment. However, visit a doctor at the first symptoms similar to Chikungunya. The hospital will help you manage your symptoms. You may need to be hospitalized if you have an underlying medical condition. Prevention of Chikungunya with mosquito control One of the most effective ways to prevent this infection is to reduce the number of mosquitoes and, consequently, their bites. To do this, you can do the following: Destroy standing water. Shallow pools, puddles, and buckets are great breeding grounds for mosquitoes. If water has collected in a flower pot or even in a bottle cap, it is better to pour it out so as not to give mosquitoes a chance to breed. Wear light-colored clothing. Mosquitoes are attracted to darker colors, so it is best to wear light colors when you are outdoors. Light colors reflect heat, so you will also be cooler, and it will be easier to spot mosquitoes if they land on your clothing. Reduce the amount of water near your home. Do you have bird drinkers or a pool? The moving water in the fountains does not attract mosquitoes, and the water in the pools, too, is properly and regularly cleaned. But bird shelves, rain barrels, and animal bowls can cause problems. So that mosquitoes do not want to lay their eggs in these places, you should regularly change the water in the drinkers and cover rain barrels so insects cannot get there. Use mosquito traps. The cornerstone in the fight against Chikungunya is to reduce the number of mosquitoes and their bites. One of the options for such a fight is mosquito traps. All traps work differently. Mosquito killers from Mosquito Magnet, for example, attract blood-sucking insects by emitting heated and moistened carbon dioxide and then suck the bloodsuckers into a mesh inside themselves, where the latter dry out and die. The traps are designed to mimic human breathing, which is where female mosquitoes fly. The more females are killed, the fewer bloodsuckers will be able to breed. The number of mosquitoes on the site will decrease significantly, especially if a sufficiently high impenetrable fence surrounds your yard. Unlike sprays and repellents, traps can work effectively in all weather conditions 24/7. Chikungunya is a serious disease that can affect a person's health for days, months, or even years. The pain that comes with this virus can be so intense that it can lead to serious conditions that can be life-threatening. Before travelling, learn more about Chikungunya epidemics and take timely measures to prevent them. The only truly effective method of protecting against Chikungunya and other mosquito-borne diseases is to reduce the number of mosquitoes near your home. One solution to this problem is mosquito traps from Mosquito Magnet, and these devices work 24/7 to reduce the mosquito population on your property and protect you from disease. Conclusion After reading this article, you know what Chikungunya is, how it is transmitted, and what methods can be used to prevent it. Be sure to take all the necessary measures to protect yourself from this disease, and if you have any symptoms similar to Chikungunya, be sure to see a doctor as soon as possible. We have also told you about mosquito traps, which can help in the fight against Chikungunya. In some situations, mosquito traps are the only effective way to reduce the number of mosquitoes near your home and protect yourself from disease. Some people might say that mosquito traps are expensive, but when you compare the cost of a trap to the cost of treatment for Chikungunya, the traps are a bargain. So don't wait; get yourself a mosquito trap, and be sure to follow all the recommendations in this article to protect yourself from Chikungunya.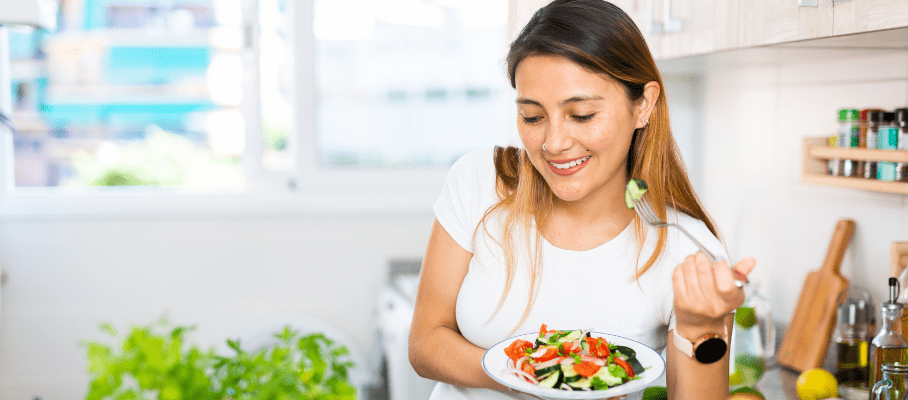 Typhoid Diet: Foods To Eat And Avoid
Typhoid, also known as enteric fever, is a severe illness in some developing countries. It is caused after consuming water or food contaminated by the bacteria Salmonella. Typhoid can cause symptoms like fatigue, headache, high fever, diarrhoea or constipation, red spots, abdominal pain, and weight loss. Moreover, as the bacteria directly affects your digestive tract, paying attention to your immunity plays a vital role. Diet modification can not treat typhoid, but it affects the treatment quality and eases symptoms. Therefore, it is vital to pay close attention to your food intake to give some relief to your stomach and promote quick treatment. Let's have a closer look at what food items you should eat and avoid during typhoid. Typhoid Fever in a Glance Typhoid fever is a bacterial infection that is caused due to the consumption of food contaminated with Salmonella bacteria (S. Typhi or S. Paratyphi). People who consume stagnant water, consume or cook food without hygiene, etc., have high chances of getting typhoid fever. Patients with typhoid fever face symptoms such as: Severe headache Fever Dehydration Diarrhoea or Constipation Red spots Abdominal pain, etc. If you face such symptoms, it is advised to consult a doctor and book a typhoid profile. He will suggest you go through one of the diagnosis tests like the widal test, blood culture test, typhidot test for IgM antibody to confirm the fever. The screening test will diagnose the bacteria that has affected your health and help your doctor choose a treatment plan. Importance of Typhoid Diet Chart Patients with typhoid fever face gastrointestinal issues, and the main focus of the typhoid diet is to ease digestive distress. It adds certain food items to give your body enough energy while eliminating other items that are difficult to digest. Most typhoid patients either eat bland food or eat anything available on the table. However, if a patient focuses on the food he intakes and avoids, his treatment becomes smooth and quick. Today, this blog focuses on typhoid diet plans, i.e., foods to add and avoid. Typhoid Diet A typhoid patient has an upset stomach, so his diet must be modified according to his current needs. At present, a typhoid patient needs a diet rich in carbs and proteins. Foods To Add Carbs-rich food items: During typhoid, you should increase the intake of food high in carbohydrates. Food items high in carbs give energy to your body while keeping your stomach happy. For this, add porridge, baked potato, and boiled rice in a semi-solid form to your diet, and your stomach will be able to digest it easily. High-calorie diet: A typhoid patient loses weight during the infection. To manage or prevent this weight loss, you should eat enough food items to match your calorie requirements. Taking enough calories in the form of food that is easily digestible reduces stomach distress. For example, you can add bananas, potatoes, bread, cereals, etc., to your diet. Plenty of fluids: Typhoid often results in severe dehydration. Patients with typhoid fever should intake plenty of fluids to give their bodies enough nutrients and maintain fluid balance. To stay hydrated, add lassi, lime juice, fruit juices, water-rich fruits, buttermilk, glucose water, coconut water, etc. Omega-3 fatty acids: Food rich in omega-3 helps reduce inflammation and bloating during typhoid fever. The typhoid diet chart should include foods rich in nutrients and omega-3 fatty acids. To add such food items, you can consume soya beans, eggs, nuts, etc. Dairy Products: Typhoid patients face protein deficiency during the fever. It is advised to consume dairy products like yoghurt, milk, etc., in the diet to get enough proteins. Yoghurt is a bifidobacteria that decreases bloating and eases bowel movements during typhoid fever. Apart from the above food items, some other foods are beneficial during typhoid fever. Here are some quick food-related tips below: Eat a maximum of semi-liquid food items during typhoid. These food items are easy to digest and relieve digestive distress. You can also consume highly nutritious soups such as vegetables, chicken, spinach, carrot, and mushroom. To stay hydrated, drink plenty of water after it has been boiled or filtered. Add another healthy item, yellow daal, to your diet to get enough nutrients. Consume 4-5 small frequent meals instead of 2-3 big portion meals. You can consume boiled vegetables as they are easy to digest and highly nutritious. You can also consume herbal teas for hydration as they have antimicrobial properties. You can consume a mixture of yarrow, neem, and sage steeped in water. At last, you can add honey to your diet to meet sugar requirements in your body during typhoid. Its antimicrobial properties help ease the digestive system when consumed with warm water. That's it. You need to note these things while you or someone you know has typhoid fever. Don't forget these food items don't act as a typhoid treatment but can affect its quality. Consuming the above food items will give your body enough energy, nutrients, carbs, and proteins whose levels are affected during typhoid fever. Now, let's have a closer look at food items to avoid during the fever. Foods To Avoid Foods high in fibre: Avoid all the food items that are high in fibre as they are difficult to digest and put pressure on your digestive system. During typhoid, patients have an upset stomach and eating fibre-rich food items worsens it. Avoid raw fruits, vegetables, oats, barley, seeds, whole grains, nuts, and legumes. Spicy foods: Say a big no-no to spicy food items during typhoid infection. Avoid all kinds of spicy food such as hot peppers, jalapeños, paprika, cayenne pepper, chilli, vinegar, etc., as they irritate the digestive system and increase inflammation. Oily and fried food: Avoid all types of fried and oily food during typhoid. These food items are difficult to digest and put pressure on your stomach. Eliminate chips, pakoras, frames, etc., from your diet. Certain vegetables: Some vegetables such as cabbage, broccoli, cauliflower and asparagus cause gas and bloating in the stomach. It increases pressure on your stomach and affects your overall health. Dry Fruits: Dry fruits are healthy but have high fibre content. Eliminate dry fruits like walnuts, almonds, and pistachios during typhoid to reduce pressure on your stomach. Apart from the above food items, it would help if you remembered a few tips during typhoid. Here are some more tips: Avoid butter and ghee as they are hard to digest. Avoid legumes like lentils, chickpeas, and kidney beans during typhoid as they cause a gassy stomach. Eliminate food items with onion and garlic to reduce inflammation. Avoid or limit pumpkin seeds, flax seeds, and chia seeds. Say no to fatty foods such as mozzarella sticks, doughnuts, potato chips, fried chicken, onion rings, etc. If you are a typhoid patient, we can understand your cravings and how overwhelming it can get to eat just bland food for some time. However, on a serious note, it is vital to follow a strict diet so that food doesn't worsen your condition. With some attention to diet during typhoid, you will not just feel good but also have a high chance to get better. If you aren't yet convinced, here are some benefits Benefits of Typhoid Diet As mentioned earlier, the main focus of a typhoid diet is to ease digestive distress by adding and eliminating specific food items from your diet. Therefore, summarising the list of food items to add, remember to intake enough calories, consume carb-rich foods, eat bland and semi-solid food, and drink plenty of fluids to stay hydrated. The first thing to remember is to avoid eating fibre-rich foods as they put pressure on your digestive tract. Low fibre diets are also used to treat patients with irritable bowel syndrome (IBS), which causes bloating, diarrhoea and gas. Eating items that are your stomach's best friends can give your body enough energy. However, it is crucial to understand that diet is part of lifestyle modification and not a complete typhoid treatment. Side Effects of Typhoid Diet A typhoid diet removes fibre, dry fruits and other nutritious items from your food. Following this diet for a certain period is okay until you completely recover. After that, however, it is advised to shift back to your normal diet, so your body returns to its normal food intake and digestion routine. Talk to your healthcare professional about when you can change your diet and shift back to normal. This way, your body will get the food that it needs. Finally, remember that a typhoid diet can not help treat or prevent typhoid fever, and it just focuses on easing an upset stomach. Conclusion Typhoid fever can become a life-threatening illness if it is not diagnosed, treated and managed on time. If you notice any unusual symptoms, book a consultation with a typhoid specialist. He will choose a treatment plan and also suggest some diet changes that play a vital role. Salmonella bacteria transfer from contaminated food or water and directly attack your stomach, i.e. digestive system. It affects your immunity and shows severe symptoms like headaches, red spots, diarrhoea, constipation, etc. In such situations, please pay close attention to the food you consume, as it can speed up or halt typhoid treatment. We hope this blog helped you understand all the food items you should eat and avoid during the fever. In conclusion, book a typhoid profile as soon as you notice any symptoms not to delay the treatment.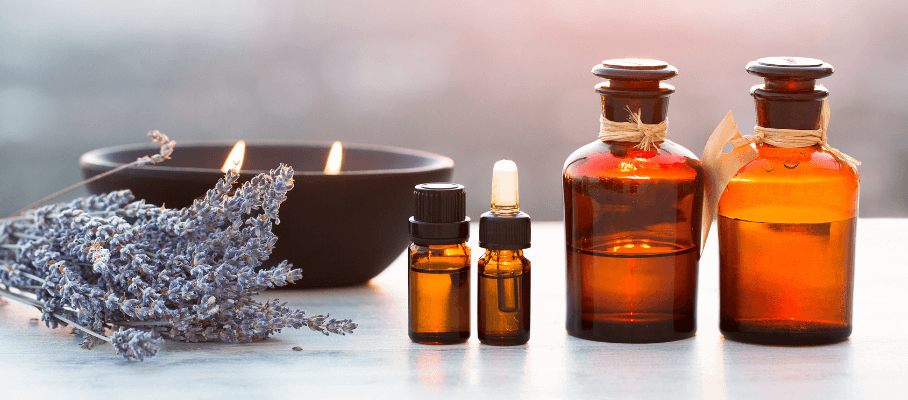 10 Natural Ingredients That Repel Mosquitoes
Do you love lounging in your yard while enjoying a barbecue party with your mates but hate the unwanted tiny parasites called mosquitoes? Well, here is the best way to repel mosquitoes naturally. Even though there are synthetic mosquito repellents available in the market, they can be a cause of concern if inhaled. That is why many homeowners are looking to repel mosquitoes naturally and protect their loved ones from the bites. The best part about natural repellents is that they are harmless to the environment and humans. Natural repellents usually block the sense of smell in mosquitoes. This, in turn, can make it hard for the tiny parasite to land on a human and suck its blood. Here is the list of 10 Natural Mosquito Repellents: Lemon Eucalyptus Oil In 2014, a study proved that a repellent with 32% of lemon eucalyptus oil offered 95% protection from tiny parasites like mosquitoes for up to 3 hours. The reason behind the effective performance of lemon eucalyptus oil is the main ingredient present called citronella which constitutes 85% of the mixture. As per the findings of the cleaning and cosmetic industry, lemon eucalyptus oil can repel yellow fever mosquitoes and malaria-carrying mosquitoes. How to use it? If you're looking to repel mosquitoes with this natural solution, all you need to do is create a mixture by mixing 1 part of lemon eucalyptus oil with 10 parts of witch hazel or sunflower oil. Do not use this mixture on children below 3 years old. Lavender The fragrance of crushed lavender flowers can repel adult mosquitoes naturally, states a study carried out on the subject in 2002. The best part about lavender is that it possesses antifungal, analgesic and antiseptic properties that not only prevents the attack of mosquitoes but also soothes your skin. Lavender is one of the best natural remedies to ward off mosquitoes, without causing any harm. How to use it? If you're looking to repel mosquitoes with a plant like lavender, you need to grow the plant indoors or in an outdoor area or procure it from the market. Then, take a few flowers and crush them until you extract the oil. You can apply this oil to bite-sensitive areas such as arms and ankles. You can also apply the oil to your skin using a clean cloth. Cinnamon Oil Besides being a great topping to your oatmeal or applesauce, cinnamon oil can help you get rid of itchy and red skin due to mosquito bites. It is proven that cinnamon oil can repel adult mosquitoes along with Asian tiger mosquitoes. How to use it? To use cinnamon oil, you need to make a diluted solution of 1% oil. To create the solution, you can mix 24 drops or ¼ teaspoon of the oil in 4 ounces of water. The best way to use the oil is to directly apply it on your skin, clothing, around the home, onto plants and in areas that are prone to mosquito attacks. Pro-tip: Be sure to not use cinnamon oil on your skin in large quantities, as it can lead to unwanted skin irritability. Thyme Oil Thyme Oil is one of the best natural mosquito repelling materials that can help you get rid of unwanted mosquitoes. The way to use the thyme leaves is by burning them. The burnt leaves emit a scent that offers 85% protection from mosquitoes for about 60-90 minutes. How to use it? When it comes to using mosquito repellent like thyme oil, you can prepare the mixture as a homemade brew or a spray. Use 3-4 drops of thyme oil in one tablespoon of base oil like jojoba oil or olive oil to prepare a homemade brew. If you're looking to prepare a spray, all you need to do is mix 4-5 drops of thyme oil in 2 ounces of water. Neem Oil Neem oil is one of the safest natural methods to keep the mosquitoes away from your body as well as your home. The effectiveness of neem oil will last approximately 3 hours and repel 70% of the mosquitoes. However, neem oil should not be used on the skin as it can lead to skin irritation. You can use the oil as a spray around your home. How to use it? Using neem oil is extra easy! All you need to do is dilute 50-100 millilitres of neem oil in lotion, oil or water. When choosing neem oil for the preparation, make sure that it is cold-pressed and extra virgin kind. Citronella Another common and natural way to repel mosquitoes is by using citronella. It is made purely of fine herbs that make it one of the best mosquito repellents. You can even use citronella candles available in the market to get 50% extra protection from mosquitoes. If you're planning to use citronella, it's vital to prepare it in the right way. When you prepare the product rightly, it helps you to get extra protection from mosquitoes and for a longer time. On the other hand, if not prepared well, the mosquito repellent will evaporate quickly, leaving you without any protection. How to use it? For people who wish to choose a safe and natural mosquito repellent that offers extra protection, you need to get this effective repellent. It is as strong as DEET but does not have any detrimental effects on the environment. Furthermore, many online stores sell citronella essential oil or candles to repel mosquitoes naturally. Tea Tree Oil Compared to other oils in the market, tea tree oil is quite useful in repelling mosquitoes. Best known for its antiseptic, anti-inflammatory and antimicrobial properties, tea tree oil is an effective mosquito repellent. According to a field study, lotions and sprays that contain tea tree oil help you to keep your home protected from biting midges, bush flies and mosquitoes. How to use it? To use tree tea oil, you need to dilute the oil with water. You can then spray the repellent around your patio to ensure that there are no mosquitoes in or around your home. For better results, you can add any type of neutral oil like soybean oil to the mixture. You can spray the mixture on your skin but be sure to test a small area to see how tree tea oil reacts with your skin. Read About Dengue Fever: Lemongrass Lemongrass contains geraniol, an effective, potent mosquito repellent. Available in bright colours and lemony flavours, lemon grass can effectively repel mosquitoes. The added advantage of using lemongrass as a natural mosquito repellent is that it has a pleasant aroma and unique ornamental architecture. How to use it? To use the lemongrass as your tool against mosquitoes, all you need to do is to infuse lemongrass (finely minced) into water. You can then strain it to spray. If this isn't the way you wish to use the lemongrass, you can even purchase concentrated lemongrass oil and then dilute it. Pro-tip: Geraniol can irritate the eyes so be careful while using it. Soybean Oil Products that are made from soybean oil can offer protection from mosquitoes. It is readily available and will help you to secure your space from the unwanted and harmful attacks of mosquitoes. How to use it? For the best effects of soybean oil, it's highly recommended to add lemongrass oil to the soybean oil. The combination of both important oils will help you to safeguard your loved ones from different species of mosquitoes. Greek Catmint Oil The pink and white flowers of the Nepeta Parnassica can help you to keep mosquitoes at bay. The oil that is extracted from its leaves makes the whole plant even more valuable. A recent study reveals that the oil that is extracted from catmint can repel mosquitoes effectively and naturally for more than 2-3 hours. What's even more, another study reveals that the oil is extra repellent and powerful as compared to DEET. How to use it? The strong repellent can be made by crushing the leaves of the plant. Crush a few leaves to gather a small amount of aromatic oil from the plant and mix it with water. You can spray the mixture around your home to keep all the biting bugs at bay. Pro-tip: The scent may keep mosquitoes away but will attracts cats. Should You Choose Natural Mosquito Repellents To Get Rid Of Mosquitoes? Mosquitoes can, unfortunately, lead to numerous types of problems as they are carriers of thousands of germs. However, getting rid of mosquitoes with the help of artificial mosquito repellent can affect the environment negatively. That is why it's vital to choose to repel mosquitoes naturally. Still not sure about why natural is the way to go during mosquito repulsion? Keep reading! Chemical Free - As natural mosquito repellents do not have any harmful substance in them, this ensures that the repellent you use won't harm the environment. The chemical-free nature of the repellent will help you to keep one's family protected and safe not only from the harsh chemicals but also from the biting mosquitoes. No Skin Reaction - Natural mosquito repellents are made from plants that are safe. Thus, applying the mixture of such plants to your skin won't lead to any kind of rashes, itchiness or redness. However, be sure to test a small patch of skin to see how your skin reacts to different natural repellents and choose what works best for you. Safe For Kids - DEET when used even in small quantities can harm the safety of your kids. This is where natural mosquito repellents come in. Applying safe and natural mosquito repellents on the skin of children won't harm them. Thus, you can be rest assured that your kids are safe and secure from unwanted skin reactions as well as mosquito bites. Soothing Aroma - When you use the right mosquito repellent, you can get numerous benefits that contribute way beyond just keeping mosquitoes away. The right natural repellent such as lemon grass will help your body calm down and relieve stress. Effective Repellents - Despite being free of chemicals and harmful substances, some of the natural repellents are stronger as compared to DEET and other synthetic repellents. When it comes to warding off mosquitoes, there is nothing better than opting for natural repellents. When you repel mosquitoes naturally, it helps you not only protect your family from the blood suckers but also assist you in contributing to the environment. Final Thoughts There are plenty of ways by which you can protect yourself from disease-spreading mosquitoes. Grow these natural repellent plants in your yard to witness how effectively they can help you keep mosquitoes away from your home. Planting natural mosquito repellents is quite important in homes that have pets and kids. Some of the repellents like lemongrass, thyme and lavender can help you get rid of mosquitoes and the germs they carry. You can even use them to cook and prepare delicious food items. The added advantage of choosing plants as mosquito repellent is that they're good for home decor too. You can plant some of the mosquito repelling plants and keep them around your home area to enhance its look and keep your home safe. As some different researches and resources prove the efficiency of natural repellents, many homeowners are choosing natural ways to deal with these flying parasites. Choosing natural techniques is even more important when you have old aged people, kids or pets in your house. Experimenting with different natural mosquito repellents is the best way to prevent mosquito bites and keep them away from your loved ones.
Most Viewed
Featured News